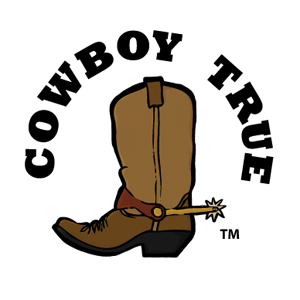 Cowboy True Art Exhibit & Auction 2018
2120 Speedway Avenue
Wichita Falls, TX 76308
Contact Email:
director@artscouncilwf.org
Call Type:
Exhibitions
Eligibility:
International
State:
Texas
Entry Deadline:
2/1/18
Application ClosedNumber of Applications Allowed:
20
REQUIREMENTS:
Media
Images - Minimum: 3, Maximum: 5
Total Media - Minimum: 3, Maximum: 5
Entry Fee (Jurying Fee): $25.00
Entry Fee (Additional Judging Item): $30.00

EXHIBIT HOURS:
Friday, April 13, 2018
Set Up: 9:00am-3:00pm
The large doors will be open from 9:00am-11:00am. They will permanently close
at 11:00am. No exceptions.
Judging & Auction Check-in: 9:00am-1:00pm
Judging: 4:00pm
Preview Party & Exhibit Opening: 5:30pm-10:30pm

Saturday, April 14, 2018
Exhibit open to the public: 10:00am-5:00pm
Dinner & Live Auction: 5:30pm-9:00pm
Dismantle: Immediately after auction. No early breakdown permitted. Early dismantle will result in disqualification in future shows.

CATEGORIES: Bits, Spurs, Buckles, Jewelry, Saddles, Boots, Trappings/Gear (items a
cowboy uses) Photography, Paintings, Drawings, Sculptures,
Woodworking (carving/turning), Cowboy Cartoons

All work must be made by the applicant and art must be acceptable and appropriate for the event.

Commercially fabricated forms, kits, patterns, manufactured, mass produced or molded items are not accepted. Cowboy True reserves the right to remove unacceptable art from an exhibit space.

AWARDS: $500 cash prize to first place, ribbon awards in 2nd & 3rd

ARTIST ELIGIBILITY:
To apply:
1) Submit your completed application form and 3-5 photographs of your work for each
category entered.
2) Send application and hi-resolution JPEGs to cowboytrue@theforumwf.org
3) Jurying deadlines*: September 15, 2017; November 15, 2017,
January 15, 2018; February 15, 2018
*the Cowboy True Jurying Committee reserves the right to hold an application until the next
jurying date.
4) Upon selection of the exhibit, you will be invoiced for $150.00 (do not send payment with
application). Once invoiced, your payment will be due within 30 days.
5) Cowboy True committee members are not eligible to be judged

ARTIST INCLUSION:
What does your $150.00 include?
1) Judging: Each artist is eligble to submit 1 piece of artwork per category for a maximum of 2 categories
*Additional pieces may be submitted for judging at a fee of $30 if the additional piece is in a different category
2) Jurying for Auction: Each artist is eligible to submit one piece of art to be curated for live auction. The curators will select approximately 20 pieces from among the submissions. If the price sells above reserve, each artist will receive 70% of the sale.
3) Meals and Hospitality (Friday evening Preview Party, daytime lunch and hospitality, Saturday dinner)
4) Staging: lighting, draping, tables, chairs

FACILITIES:
1) Electricity is available upon request. Please indicate on your application if you will require power.
2) Two chairs will be provided to you. 8ft tables (no linens) will be available upon request.
3) The facility is wi-fi enabled, but not guaranteed. We encourage you to plan a hotspot for your sales
4) Each artist is responsible for bringing items such as extension cords and easels.
5) Security will be provided over night during the event; however, Cowboy True accepts no responsibility
for stolen or damaged property, accidents, or injury.

ADDITIONAL GUIDELINES:
1) Placement of the exhibit space will be at the discretion of Cowboy True, unless special arrangements have been made with Director, Jana Schmader.
2) No participant will be allowed to set up without a signed and dated application and liability waiver.
3) The Forum reserves the right to revoke or refuse to grant space at any time, without recourse by the participant.
4) No exhibit space will be granted to those wishing to express religious, moral, or political opinions.
5) Artists are encouraged to do demonstrations from their booth.
6) No refunds will be given for any reason.
7) No radios or recorded music allowed in any exhibit space.
8) The Forum has the exclusive right to the sale of all beverages, including but not limited to alcohol, bottled water, soft drinks, and novelty drinks during the event.
Print this Page
View Legal Agreement