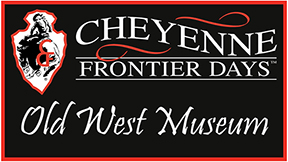 Cheyenne Frontier Days Old West Museum Western Spirit Art Show & Sale 2018
Mail accepted work to (see shipping dates in prospectus):
CFD Old West Museum
Attn: Western Spirit Artwork Enclosed
4610 N. Carey Ave
Cheyenne, WY 82001
Contact Email:
megan.hesser@oldwestmuseum.org
Call Type:
Unspecified
Eligibility:
International
State:
Wyoming
Event Dates:
3/3/18 - 4/15/18
Entry Deadline:
10/31/17
Application Closed
REQUIREMENTS:
Media
Images - Minimum: 1, Maximum: 6
Total Media - Minimum: 1, Maximum: 6
Entry Fee (Member First Entry): $10.00
Entry Fee (Non-Member First Entry): $20.00
Admin (Family Membership Dues): $55.00
Admin (Individual Membership Dues): $35.00
Admin (Member Seminar Pre-Registration): $35.00
Admin (Non-Member Seminar Pre-Registration): $45.00

Media Fee (per sample over minimum):$20.00

JURIED EXHIBITION
Over 100 select western artists exhibit premier western art in the historic Carriage Hall at the CFD Old West Museum.
WESTERN ART SEMINAR
This day-long seminar is a great professional development and networking opportunity. Last year's presentions included artist talks from the jurors, selling your work, and the chance for exhibiting artists to discuss their own work in small groups. Each year different topics are covered, from technique demonstrations to the business side of art with top regional artists and art professionals. Ticket price includes a continental breakfast and lunch.
VANDEWARK MINIATURE SHOW
Accepted artists are invited to bring two, hang-ready (wire hangers only on 2D work), miniature works of art, delivered with your accepted pieces to be hung in the Vandewark Miniature Show. This section of the show is highly sought after by buyers. The strict size restrictions are listed further down the page.
Anything over the size limits will not be shown.
Once notified of show acceptance, Title, Medium, Price, # available, and outside framed dimensions of miniatures MUST be provided by January 12th via email to Megan Hesser, megan.hesser@oldwestmuseum.org, or they will not be exhibited. Buyers can take miniatures home opening night after 8 pm.
QUICK DRAW & QUICK FINISH
An action-packed opening night event! Three artists create a finished piece of art in 45 minutes with an additional 15 minutes for framing and matting their piece. Three other artists have 45 minutes to finish a piece that's no more than 75% completed when they arrive and 15 minutes to frame. The pieces will be auctioned shortly after the hour is up. If you are interested in being a part of this please indicate that in the special questions section.
Awards
BEST OF SHOW $1000 ~ BEST OF EACH MEDIA $500 ~ PEOPLES CHOICE $300 ~ BEST MINIATURE $100
Media Categories Include: Acrylic, Drawing, Mixed-Media, Oil, Pastel, Photography,
Print-making, Sculpture and Watercolor.
We can no longer accept Installation art
.
CALENDAR
October 31, 2017 Entries due
November 6-17, 2017 Juror selection period
December 8, 2017 Acceptance and Quickdraw notification emailed
January 12, 2018 Miniature information due via email to megan.hesser@oldwestmuseum.org
January 22 - January 26, 2018 Shipped Delivery of accepted work, Monday - Friday ONLY
January 29 - February 2, 2018 Hand Delivery of accepted work, 9 a.m. to 4 p.m. Monday - Friday ONLY
March 2, 2018 Juror judging of accepted work, 10 a.m. to 2 p.m.
March 3, 2018 OPENING DAY SCHEDULE
Saturday 8:30 a.m. to 3 p.m. Western Art Seminar
Saturday 5 p.m. to 6 p.m. Members Only Preview
Saturday 6 p.m. to 9 p.m. Opening Reception
April 15, 2018 Show Closes
April 17- 20, 2018 Pick-up of unsold artwork, 9 a.m. to 4 p.m., Tuesday - Friday ONLY
April 23, 2018 Artwork will be shipped to buyers and artists by close of business day
PHYSICAL WORK SIZE LIMITATIONS
*All works exceeding size limits will be refused and returned at the artist's expense due to art panel size. Please visit
http://bycell.co/crfl
for a video about measuring your art to make sure it fits our guidelines. Please click
HERE
for full prospectus with diagram of how to measure miniature pieces.
Exhibit Art: The OUTSIDE FRAMED dimensions of 2-D work shall not exceed
47 inches horizontal or 60 inches vertical; 3-D work shall not exceed three square feet at the base
.
Suspended Sculpture: Physical dimensions maximum 5' x 8'.
*Due to space and display limitations we can no longer accept installation art
2D Miniatures: The OUTSIDE FRAMED dimensions of artwork may not exceed
168 square inches. No exceptions. Miniatures exceeding set dimensions will not be exhibited in Art Show.
3D Miniatures: Work shall not exceed 8 inches in height and 168 cubic inches including the base.
ENTRY PROCESS
All entries will be processed through www.callforentry.org. Please go to their website and click the link to our show.
Make sure all entry information is correct, NO changes can be made, including title and price, after submission.
DIGITAL ENTRY SPECIFICATIONS
Please have images sized to no smaller than 1920 pixels on the longest side at 72dpi, keep the file size under 5 MB and save as a jpeg. Submit one image of each 2-D or 3-D work. If you are having trouble with the entry process, please visit https://www.callforentry.org/cafehelp.phtml or call
303-629-1166, ask for CaFE Tech Support for help.
Entries must be received by10/31/17.
DISPLAY SPECIFICATIONS
ALL ARTWORK MUST BE READY TO HANG AND/OR DISPLAY; 2D WORK MUST HAVE A WIRE HANG SYSTEM. All accepted works must arrive show ready, appropriately framed, matted and/or mounted. Works must hang flat against the wall. We will NOT accept saw tooth clamps or protruding eye screws. Tape wire ends and it is preferred that Plexiglass be used for media under glass but Museum Grade glass will be accepted.
Any artwork or display concerns need to be discussed with the Curator of Exhibits and/or Curator of Collections prior to submission. All final decisions regarding mounts/displays, including right of refusal, will reside solely with the Museum curatorial staff
. Any extra materials, outside of the artwork, intended for the display are NOT allowed.
ORIGINALS, MULTIPLES & SERIES
All works must be originals. No photos, laser, giclee or digital reproductions accepted unless entering the Photography category. All works having multiples (Photography, Printmaking, Sculpture) must be disclosed and the number of multiples available for sale must be documented. If you have multiples but they have various patinas please indicate on the form. Artwork must have been created in the past 2-3 years.
JURORS
The Western Spirit Art Show and Sale is an art exhibition juried by leading museum and art professionals from the Rocky Mountain Region. Artist selection for the show inclusion occurs via digital images submitted through callforentry.org. Jurors select award winners Friday prior to opening. This year's jurors are Brandon Bailey, Joel Ostlind, and Jennifer Perlow & Chris Stevens. Their bios will be available on our website www.oldwestmuseum.org.
SALES
All artwork must be for sale, including miniatures. The Museum commission is 30% for each sale and 50% for Quick Draw and Quick Finish art.
Artists should adjust prices accordingly, no changes can be made to prices after entry submission.
Any exhibited work sold within 60 days of the art show close as a result of the art show is subject to a 30% sales commission. Only artwork accepted for the art show may be sold on Museum premises with the exception of commissioned pieces. The Museum will handle the transaction for the artist with the regular 30% commission on the sale. Accepted artwork must remain on exhibit until the art show closes. Once accepted for the art show, art must not be altered or sold.
If an accepted piece is sold before delivery no substitution will be allowed and you will forfeit your ability to enter the next year's show.
HAND DELIVERY/PICK-UP OF ACCEPTED WORK
Hand-delivered artwork must be delivered to the Museum the week of Jan 29- Feb 2 between 9 am and 4 pm, M-F. Hand delivered art must be picked up at the Museum from 9 am-4 pm, T-F, the week of April 17-20. Notify the Museum via email megan.hesser@oldwestmuseum.org of any last minute pick-up changes or to allow another representative to pick up your work. If hand-delivery is not possible, please ship work double-boxed or in a secure wood crate.
SHIPPING OF ACCEPTED WORK/RETURN SHIPPING
All artwork MUST include preprinted return shipping labels with barcodes for every piece delivered to the Museum. If an appropriate return label has not been provided by Feb. 16th your work will not be hung in the show and will be returned to you C.O.D. using a carrier of the Museum's choice. Plan on your work arriving the week of Jan 22-26. Artists are responsible for additional shipping costs due to refused or returned artwork so make sure the shipping address is indicated if different from your mailing address. Absolutely no exceptions will be made.
The Museum STRONGLY recommends all art work be shipped using Fed Ex. Preprinted return labels can ONLY be obtained via the FedEx website, not their shipping centers.
Ship to:
CFD Old West Museum
Attn: Western Spirit Artwork Enclosed
4610 N. Carey Ave
Cheyenne, WY 82001
PACKING ARTWORK
NO PACKING PEANUTS ALLOWED, if something is shipped to the Museum containing them a $50 repacking fee will be assessed. Artwork will be shipped back with the packing materials provided by the artist. If the artist does not provide adequate packing materials the artist will be charged a flat $20 fee for the provision of acceptable materials.
Adequate packing means there is no movement of the box contents during shipping. After you have packed your pieces pick up your box and gently shake it in all directions, if you hear the contents shifting add more packing materials.
LIABILITIES
All art is handled with professional care. Accepted work will be insured by the Museum while on the Museum's premises. Artists should insure their own work for shipment to and from the Museum. Artists will be notified immediately if artwork arrives at the Museum damaged.
MUSEUM ART SHOW & SALE MARKETING
The CFD Old West Museum reserves the right to reproduce accepted
works for the purposes of promotion of the art show, which include
media outlets, posters, mailings and the CFD Old West Museum
Website. All accepted images will be up on the website by Feb 2nd.
DISQUALIFICATION
If upon the arrival of the artwork it becomes clear that the digital image file submitted was altered, the work will automatically be disqualified and shipped back to the artist at their expense. Entry Fees will not be refunded. The Museum reserves right of refusal of any work where the frame shows extensive damage, wear, spray
paint and obvious fixes with pens or markers.
All displayed work is subject to Curatorial approval.
Reasons pieces WILL BE disqualified:
- Exceeds size limitations
- Is damaged
- Is an installation piece
- Is not the same image as digital submission
- Is not ready to hang
*Anything disqualified will be returned at the
artist's expense and entry fees will not be
refunded.
FEES
Fees payable online at time of entry. Submission of entry fee will constitute an agreement to conditions set forth.
Entry fees are non-refundable
.
MEMBERS
Art Entry Fee Per Entry (maximum entries is 6): $10
(contact us before submission for a coupon code if submitting more than one piece)
Seminar Pre-Registration: (Includes continental breakfast & lunch) $35
Seminar Registration Day of: (Includes continental breakfast & lunch) $55
Additional Opening Reception Guests* (Artist & one guest are free) $25
*Limit of 2 extra tickets at this price
NON-MEMBERS
Art Entry Fee Per Entry (maximum entries is 6): $20
Seminar Pre-Registration: (Includes continental breakfast & lunch) $45
Seminar Registration Day of: (Includes continental breakfast & lunch) $55
Additional Opening Reception Guests* (Artist & one guest are free) $30
*Limit of 2 extra tickets at this price
Museum Membership (This can be added to your checkout but please contact us before submitting your entry if you are a first time member to get the entry discount coupon code, megan.hesser@oldwestmuseum.org, 307-778-7289, 307-778-7290.)
Individual Membership $35
• Free admission year round
• Annual subscripton to Stageline, the Museum's quarterly magazine
• Quarterly recognition in Stageline
• Special members only receptions
• Invitations to annual Museum events, exhibits & programs
• 10% discount at CFD Museum gift shop
Family Membership $55
All above benefits plus:
• Membership cards for children under 18
• Discounts on Kids' Camps and Workshops
• Free birthday party in the Children's Gallery
Print this Page
View Legal Agreement