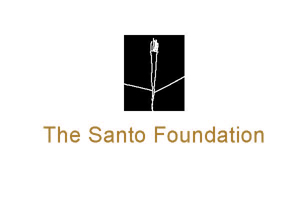 The Santo Foundation Individual Artist Awards 2017
4033 Magnolia Avenue
Saint Louis, MO 63110
Contact Email:
francesca@santofoundation.org
Call Type:
Award
Eligibility:
International
State:
Missouri
Entry Deadline:
11/7/17
Application Closed
REQUIREMENTS:
Media
Images - Minimum: 0, Maximum: 6
Audio - Minimum: 0, Maximum: 6
Video - Minimum: 0, Maximum: 6
Total Media - Minimum: 6, Maximum: 6
Entry Fee (The Santo Foundation Individual Artist Awards 2017 Entry Fee): $40.00

THE SANTO FOUNDATION INDIVIDUAL ARTIST AWARDS 2017
$20,000.00 Awarded to Visual Artists:
Three artists will be selected to each receive $5,000.00. Five additional awards of $1,000.00 each will also be awarded.
DEADLINE EXTENDED: NOVEMBER 7, 2017
The Santo Foundation is pleased to announce our 2017 Distinguished Juror, Elyse A. Gonzales.
Elyse A. Gonzales
is Assistant Director and Curator of Exhibitions at the Art, Design & Architecture Museum, UC Santa Barbara where she has worked since 2008. While at the Museum she has curated numerous collection exhibitions and organized several group shows including
The Schoolhouse and the Bus: Mobility, Pedagogy and Engagement; Two Projects by Pablo Helguera and Suzanne Lacy / Pilar Riaño-Alcalá (September 2017);
The Stumbling Present: Ruins in Contemporary Art (2012);
Starting Here: A Selection of Distinguished Artists from UCSB (2014);
Peake/Picasso (2013);
and Shana Lutker, Anna Sew Hoy, and Brenna Youngblood: CB08, the California Biennial (2008).
Ms. Gonzales also initiated an Artist-in-Residence exhibition program, and has commissioned artists Eric Beltz, Ann Diener, Fran Siegel, Zoe Strauss, Stephen Westfall, and Bari Ziperstein to create new works in the Museum's galleries.
In 2017, Gonzales was named fellow in the Center for Curatorial Leadership Program, and is currently a Santa Barbara County Arts Commissioner for District 1.
Prior to working at the AD&A Museum, Gonzales was Assistant Curator at the Institute of Contemporary Art, University of Pennsylvania (2001-2008) and Special Projects Assistant at the Williams College Museum of Art, Williamstown, MA (2000-2001). Gonzales received an MA from Williams College in 2000 and a BA from the University of New Mexico in 1996.
To apply:
Artists may submit online only through Call for Entry.org (CaFÉ).
Graduate School candidates are eligible. Students at earlier levels are not eligible.
Emerging, mid-career and mature artists are eligible and encouraged to apply.
All mediums of visual art are eligible including images, audio, video and performance.
This is an International call and all artists are welcome to apply regardless of country, state or residency status.
Please submit (minimum and maximum) 6 files of original work and a current artist cv/resume.
No artist statements.
Limit video segments to 3 minutes.
Please do not submit other materials.
Application fee of $40.00 USD.
Call for Entry dates: August 9, 2017 through October 31, 2017 (Extended to Nobember 7, 2017).

Distinguished Juror will review work samples and exhibition proposals. Santo Foundation staff is NOT a part of this process.
Work samples and application materials are electronically reviewed, rated and selected.
Winning Artists will be announced in December 2017.
Please note if you have questions regarding technical aspects of callforentry.org please contact their help desk. Please do not contact the juror.
If you have questions that do not involve Call for Entry technical issues contact information can be found on The Santo Foundation website.
Application Components & Things to Include or Consider:
Work Samples Upload 6 images (jpg) and/or video/sound files (mp3, mp4, wav, mov, mpg).
Artist CV/Resume: Upload 1 artist CV or resume (Should provide context for "where you are" in your art career. Should not be too long [no more than three pages] and should include art-career or other relevant info only)
Image Credits or Short Descriptions: If applicable, write a brief credit line or short description for each image, video, or sound file uploaded.
Select works that are no more than five years old, if possible.
Select works that show your best talents in one area (Depth over breadth).
"Clarity of Vision": curate your work samples to create a cohesive identity for yourself as an artist to the Juror.
Three artists will be selected to each receive $5,000.00 USD. Five additional awards of $1,000.00 USD each will also be awarded.
Funds are to be used at the artist's discretion with no follow up material required.
Print this Page
View Legal Agreement