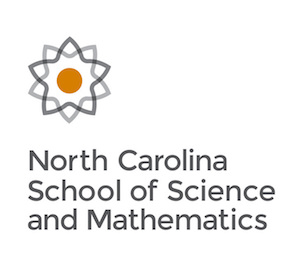 NCSSM Fine Arts Series - Spring Exhibition


The North Carolina School of Science and Mathematics
1219 Broad Street
Durham, NC 27705


Entry Deadline: 2/18/18
Application Closed

REQUIREMENTS:

Media
Images - Minimum: 1, Maximum: 3
Total Media - Minimum: 1, Maximum: 3

Entry Fee (NCSSM Fine Arts Series - Spring Exhibition): $25.00

EXHIBITION
NCSSM Fine Arts Series: Spring Exhibition

As part of an ongoing commitment to represent visual arts, The North Carolina School of Science and Math (NCSSM) invites artists to submit entries to our first Juried International Exhibition of contemporary art. NCSSM seeks to examine two-dimensional art as it is practiced and defined by today's artists. We hope to demonstrate the continued significance of art practices through a multitude of conventional and innovative methods. Accepted work will be exhibited in our ETC gallery which is located in the lobby area of our auditorium. The ETC is open to the public during orchestra and theater performances as well as during visiting lectures, NCSSM festivals, and other events throughout the year.

Once the show is hung, NCSSM students, faculty, and staff will be invited to review all accepted work. The NCSSM community will select one artist to receive a 2018-2019 NCSSM Fine Arts Series solo exhibition. The selected artist will also receive a $500 honorarium. The winner will be announced during the Artist Reception on April 28, 2018 (4pm-6pm).

JUROR
Carrie Alter grew up in Miami Beach, Florida. She is a working artist residing in Chapel Hill, NC and our NCSSM Studio Arts Instructor. Carrie takes a philosophical approach to her art and believes that thought is integral to creativity. Her art is generally absurd and existential. Carrie has exhibited her work in numerous exhibitions worldwide and can be found in a myriad of public and private art collections. She has organized this event to create a STEAM-like setting within our STEM school and to raise funds for the arts at NCSSM. She received her BFA in 1998 from Ringling School of Art and Design, Sarasota, FL and her MFA in 2000 from The University of North Carolina at Chapel Hill, NC.


Ms. Alter is our NCSSM ETC gallery coordinator/curator and will therefore aim for a cohesive exhibition. Although she is our main juror, to help finalize selected artists and ensure a range of aesthetic diversity, two other NCSSM staff members will also be part of the review committee.

SPECIFICATIONS/MEDIA
The exhibition will consist of two-dimensional work in all media, and all work must be wired for hanging. Accepted work cannot be substituted and must be available for the duration of the exhibit. This exhibition is open to all two-dimensional media, traditional or experimental, welcome but not limited to drawing, painting, mixed media, textile, collage, pastel, and photography.

AWARDS
Special Exhibitions Award: NCSSM Fine Art Series, 2018-2019 Solo Exhibition
This award comes with a $500 honorarium, and the winner will be selected by our faculty, staff, and students!

DATES & DEADLINES
-Submission deadline: Sunday, February 18, 2018
-All artists notified by email: Friday, March 2, 2018
-Deadline to receive all shipped and hand-delivered artwork: Wednesday, April 4, 2018
-Artists Reception: Saturday, April 28, 2018 (4pm-6pm)
-Pick up art: Thursday, June 21 or Friday, June 22, 2018 (1-6pm)
-Shipped art will be mailed by: Monday, June 25, 2018

ELIGIBILITY
The exhibition is open to artists of any age and experience. All work must be original. It is at the jurors' discretion to choose art from each artist's submission.

North Carolina School of Science and Mathematics (NCSSM) is a two-year, public residential high school located in Durham, North Carolina (walking distance from Duke University). We are a STEM school and therefore our students focus on the intensive study of science, mathematics and technology. Though NCSSM is a public school, enrollment is limited, and applicants from across North Carolina undergo a highly competitive review process prior to admission. NCSSM is a constituent institution of the University of North Carolina system.

Our hope is that this exhibition will help expand our community's definition of art.