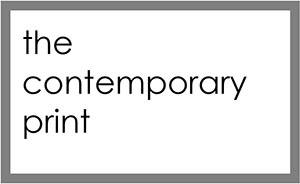 The Contemporary Print 2018
PrintAustin
916 Springdale Road, Bldg. 1, Suite 218,
Austin Texas 78702.
Contact Email:
printaustin@gmail.com
Call Type:
Competitions
Eligibility:
International
State:
Texas
Event Dates:
1/20/18 - 2/18/18
Entry Deadline:
11/2/17
Application Closed
REQUIREMENTS:
Media
Images - Minimum: 3, Maximum: 10
Total Media - Minimum: 3, Maximum: 10
Entry Fee (Print Austin: The Contemporary Print): $35.00

Media Fee (per sample over minimum):$10.00

PrintAustin invites you to enter our 5th annual juried international exhibition " The Contemporary Print" to be held at O2 Gallery at Flatbed Press Headquarters during PrintAustin 2018.
The Contemporary Print exhibition is a survey of the traditions and the innovations of contemporary printmaking happening today. While non-traditional or digital output is accepted as a print element, submissions must utilize traditional print media as their primary technique including: Lithography, Relief, Intaglio, Silkscreen, Photo Polymer Plate ( SolarPlates) and Monotype. Solely Digital and Photographic Prints are not eligible but feel free to contact us with any questions
Organizer: PRINTAUSTIN Collective
Venue: The Contemporary Print held at O2 Space @ Flatbed Press Headquarters Austin, Texas
January 20 –February 17, 2018
Opening Reception: January 20, 6-8pm
JUROR: This is the first time The Contemporary Print will be accepting international artists and we are excited to have our first juror from the United Kingdom. Dr. Paul Laidler is a Senior Research Fellow at the Centre for Fine Print Research (CFPR) and Senior Lecturer in BA Illustration / MA Multidisciplinary Printmaking, University of the West England, Bristol, United Kingdom. The main focus of Paul's academic activities stems from the close relationships that exist between technology, ideas and making in the graphic arts – particularly in the area of digitally-mediated print and its many offshoots. He contributes to critical discourse in print as a curator and arts writer, and is an associate editor for the Intellect Journal 'Drawing Research Theory and Practice'. His research explores the impact of digital technology within the field of fine art printmaking, focusing on the advantages of using the traditional collaborative print studio model when generating and realising physical artefacts in the digital age. Over the years Paul has worked on print projects for artists such as Richard Hamilton, Lesley Dill, Joe Tilson, Gordon Cheung and Stanley Donwood.
AWARDS:
* PRINTAUSTIN Award: $500
* GAMBLIN Award: $200 + $200 Gift Certificate courtesy of Gamblin Artists Colors
*​The Awagami Paper Award: $100 +will consist of $250.00 (50 sheets) of "Awagami Editioning" Japanese washi paper.
*Dick Blick Award: $150 Gift Certificate courtesy of Dick Blick
ELIGIBILITY: Open to International artists 18 years or older. Any 2-D or 3-D work including ceramics, sculpture, mixed media and artists' books that uses printmaking as the sole or major technique in its execution. Work cannot exceed 72 inches in any direction. Be prepared to submit your artist statement if chosen for the final selection. We would prefer statements no longer than 250 words.
*** Works that have exhibited in past "The Contemporary Print" exhibitions are not eligible to be considered for this year's entry. We appreciate your cooperation in helping us provide a fresh and current survey of Printmaking today.
CALENDAR 2018
SEPT 1 Call Opens!
NOV 1 Call Closes all Entries due by 11:59pm ( MT) deadline
NOV Jurying
DEC 1 Email notifications
DEC 10-15 Shipped artwork due + (Hand-delivery arranged upon request only) * International Shipping will have special instructions.
JAN 20 Opening reception 6–8 p.m.
FEB 19 Return shipping begins
COMMISSIONS & FEES. We encourage sales. Artist commission is 70% + Gallery + PrintAustin split a 30%. Commission.
SALES & COPYRIGHTS Your entry grants PrintAustin permission to use biographical information and image(s) of your work in the PrintAustin 2018 catalog and any marketing or public relations material.
QUESTIONS If you have any questions, please email us: printaustin@gmail.com.

FEES $35 for up to 3 entries; $10 for each additional entry. Payment via credit card using PayPal is preferred. You may also pay using check or payable to PrintAustin mailed to 916 Springdale Road, Bldg. 1, Suite 218, Austin Texas 78702. Payment must be received by entry deadline of November 1.
ENTRY GUIDELINES All entries must be submitted through CallForEntry.org. Online System.
File format: JPEG only. (3-D work may be presented in multiple views, counting as one image.)
File dimensions: No smaller than 1920 pixels on the longest side.
File resolution: 72 ppi/dpi (standard web resolution)
File size: 5 MB maximum
Label files with the titile of the artwork..
Images must be uploaded by 11:59 PM ( MT), November 1, 2017.

NOTIFICATIONS: Email notifications will be sent to all entrants by December 1, 2017.

Find us @
PRINTAUSTIN: http://printaustin.org/
FLATBED PRESS + GALLERIES: http://www.flatbedpress.com/
FRAMING REQUIREMENTS:
All work must be able to be presented professionally in the gallery. In order to create a cohesive group show we require the following.
o Prints should be professionally matted/floated and framed, installation ready.
o No sawtooth hangers.
o Plexiglass only.
o White or off-white mats
o Frames should be white or natural in color only.
INTERNATIONAL Artists can shipped prints rolled or flat + unframed ( to be hung with a magnet system provided by PrintAustin.)
PrintAustin reserves the right to exclude any entry that presents complex hanging/exhibition problems or is not professionally framed.
The exceptions will be works larger than 40 inches, 3-D, and artists' books. If there are pecial display and handling artist must provide a visual and detailed instructions included in the packaging or via email. We strongly encourage artists to contact the exhibition chair to discuss installation prior to shipping.
To ensure the quality of the exhibition, PrintAustin or the juror/s may reject any work that was not accurately represented in the digital file. The decision is final.
SHIPPING AND INSURANCE
o Artists are responsible for return shipping.
o You must include a prepaid return label. Your work will not be installed without it.
o Shipped work must be packaged in a reusable carton, box, or crate.
o NO PACKING PEANUTS.
o PrintAustin will insure all works while in the gallery.
o Artists are responsible for any damage or loss during transit.
o Shipped works have to be delivered to O2 Gallery Dec.10-Dec.16, 2017.
o (Hand-delivered arranged upon request ONLY.)
o International Artists will receive special shipping instructions.
o **IMPORTANT: Artists are responsible for the cost of shipping. You MUST include an easily located prepaid return shipping label. If you do not, your work will not be hung.
A high resolution jpg. of selected work will be required for promotional media use. We also require a loan agreement will be emailed with your acceptance and must accompany the artwork.
Ship Artwork to:
O2 Gallery c/o PRINTAUSTIN
Flatbed Press and Gallery
2830 E. Martin Luther King Jr.
Austin, TX 78702
Return shipping begins February 19.
Print this Page
View Legal Agreement