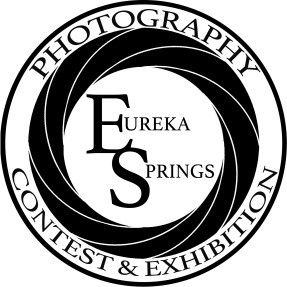 Eureka Springs National Photography Contest & Exhibit
PO Box 551
Eureka Springs, AR 72632
Contact Email:
holly@eurekaspringschamber.com
Call Type:
Photography
Eligibility:
National
State:
Arkansas
Entry Deadline:
4/3/18
Application Closed
REQUIREMENTS:
Media
Images - Minimum: 3, Maximum: 9
Total Media - Minimum: 3, Maximum: 9
Entry Fee (Eureka Springs National Photography Contest & Exhibit): $35.00

Media Fee (per sample over minimum):$10.00

THE OZARKS PHOTOGRAPHY PROJECT
NATIONAL PHOTOGRAPHY CONTEST & EXHIBITION

The Ozarks Photography Project (TOPP) is an arts extension of the Greater Eureka Springs Chamber of Commerce. TOPP's first National Juried Photography Contest offers professional judging, exciting sponsors, prizes, and more! Entries will be judged by our panel of award-winning judges! Entries could win up to $1,000 in prizes, a Tamron 10mm 24mm VR Lens F3.2, and ribbons! The Exhibition & Sale will be held in historic Eureka Springs, AR. The entire Downtown Eureka Springs in on the U.S. National Historic Register, which makes visitng this charming, victorian, and art-infused town in the Ozarks a unique experience. It offers more art galleries than most cities fifty times its size. The show and sale dates will be held in conjunction with the annual Eureka Springs May Festival of the Arts.
IMPORTANT DATES

Entry Deadline March 31, 2018
Notification of Exhibit Acceptance/Rejection April 20-25, 2018
Shipping Deadline May 4, 2018
Exhibition Sunday, May 13 to Saturday, May 19

Eureka Springs Auditorium 36 S Main St. Eureka Springs, Arkansas
Wine and Cheese Reception Friday, May 18, 2018
Awards Ceremony Saturday, May 19, 2018
Photo Pick Up Sunday, May 20, 2018
Photo Shipping May 20-24, 2018


ENTRY CATEGORIES
Digitally Designed (BW and Color) -

this category are photos that are majorly modified using post processing techniques. This includes composites (a combination of two or more photos); HDR or multiple exposures, the addition, duplication, deletions or moving of major objects in the photo; or the use of artistic digital filters and effects. Examples of artistic filters and effects are watercolor, neon glow, stained glass and others which do not show the scene, person or animal in their natural way. These photos can be color or black and white. This is an OPEN category. Category Name - DD
The Categories below have limited post production processing. What is allowed are adjustments to color, contrast, brightness and sharpness; shadows/highlights, burning, dodging, cropping, etc.
People (Color only) –

of people including individual portraits, group photos or photos where a persons or persons are the main subject in the photo. Category Name - P

Animals & Wildlife (Color only) –

are photos of domesticated animals or animals in the wild, either individual animals or groups of animals or photos where the main subject is the animal(s). Category Name - AW

Nature Created (Color only) –

including landscapes, waterfalls, rivers and natural habitat flora where nature is the main subject of the photo. Category Name - NC

Human Made (Color only)

includes architecture, city/botanic gardens, street scenes, cars, trucks, bridges, etc., where human created objects are the main subject of the photo. Category name - HM

Still life (Color only)-

includes arranged or in studio set-up of any subject matter. Category Name- SL

Abstracts

(Color only) -- includes images shot in the camera where the subject matter is identifiable or not easily identifiable, with limited post processing. Category Name- A

In & Around Eureka Springs (Color only) –

includes images that depict the area's history, architecture, culture, or nature within a 15-mile radius. Category Name - ES

Black and White –

All photos in this category are black and white photos only. This is an open category. Category Name - BW
TOPP and/or Jurors reserve the right to reassign imagery when we feel another category better suits the image.


RULES OF PARTICIPATION
ALL Work must be the original work of the photographer and executed in a professional manner.

Digital entries only - all images should be in JPEG format, 1920 pixels along their longest edge, in SRGB color space, 90 PPI. File size must be less than 5 megabytes.

Work must be suitable for a general audience of all ages. TOPP reserves the right to reject any photograph that is not deemed to be appropriate.

Entry fees are non-refundable. The fee for the first three pieces is $35 and $10 for each additional entry. Limit of 9 entries per person.

If your work is selected by the judges for the juried show you may sell your work. Framed size limit is 4 feet on the longest side. All sales will be conducted by the Great Eureka Springs Chamber of Commerce and a 25% commission is charged on all work sold.

ALL ACCEPTED PHOTOGRAPHY, must be clearly labeled with the photographer's name, item name, and price. You MUST submit a completed inventory sheet for all work along with a TOPP acceptance letter. Such work is to be shipped or hand-delivered per the same deadline as the juried in work. Shipped work MUST CONTAIN PRE-PAID POSTAGE and PAPERWORK for return shipping. If the postage and paperwork is not contained, your work will NOT be considered.
Shipping: Artwork must be shipped in strong, reusable cartons or crates with no free-floating Styrofoam popcorn packing.
All exhibition work must be properly framed, wired and other wise ready to hang. NO SAWTOOTH HANGERS and NO EXPOSED GLASS EDGES. NO CLEATS. Work not properly framed or damaged in shipment will not be hung or judged.

Participant's Waiver: Submission of work automatically waives any claim for damage or loss against TOPP, the Greater Eureka Springs Chamber of Commerce, and The Auditorium including their officers, members and employees.
DO NOT MAIL OR SHIP ANYTHING TO THE GREATER EUREKA SPRINGS CHAMBER OF COMMERCE OR THE AUDITORIUM! Shipping address TBD.


HOW TO ENTER
Digital images:
Must use .jpeg format

Images must be at least 1200 pixels along the longest edge. No masking or background canvas necessary
At least 72PPI
File size must be less than 5 megabytes
DO NOT watermark your images
File Name requirements:
First 4 letters of your last name, followed by an underscore

First initial of your first name, followed by an underscore

The title of the work, followed by an underscore

The category for which the photo is being submitted (see category designations on pages 2 & 3)
Example: Smit_S_Dreams_DD For Sam Smith's entry of Dreams in the Digitally Designed category.
DO NOT MAIL OR SHIP ANYTHING TO THE GREATER EUREKA SPRINGS CHAMBER OF COMMERCE OR THE AUDITORIUM!!!
Questions? Email holly@eurekaspringschamber.com or call 479-253-8737.

The Greater Eureka Springs Chamber of Commerce (GESCOC) will exercise reasonable care in handling all entries, but will not assume any liability for loss or damage while in the GESCOC's possession or during shipping. Work may be independently insured by the artist. By submitting images you are giving the GESCOC the right to use the images in any way to promote the show.
Print this Page
View Legal Agreement