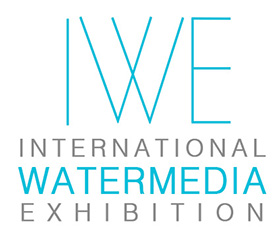 41st International Watermedia Exhibition: Watercolor Art Society-Houston
Watercolor Art Society - Houston
1601 W. Alabama at Mandell
Houston, TX 77006
USA
Contact Email:
iwewash@gmail.com
Call Type:
Exhibitions
Eligibility:
International
State:
Texas
Event Dates:
3/4/18 - 4/5/18
Entry Deadline:
1/12/18
Application Closed
REQUIREMENTS:
Media
Images - Minimum: 1, Maximum: 3
Total Media - Minimum: 1, Maximum: 3
Entry Fee (Entry fee for first piece): $35.00

Media Fee (per sample over minimum):$15.00

41st International Watermedia Exhibition Prospectus
Entry submission begins via CAFE: Tuesday, September 12, 2017 via https://www.callforentry.org/
Deadline for entry submission is 11:59pm on Friday, January 12, 2018 MST
More than $7500 in prizes
Exhibition Dates: Sunday, March 4, 2018 – Thursday, April 5, 2018
Please direct IWE related questions to International Watermedia Exhibition Co-Directors: Tom Kraycirik and/or Heather Jones Taylor at iwewash@gmail.com.
Note: You may call the WAS-H office if needed, but email is recommended.
WAS-H (713) 942-9966
Juror
: Iain Stewart, AWS, NWS
Iain Stewart is a watercolor artist/illustrator and a signature member of both the American and National Watercolor Societies. His work has received numerous awards in international competition and he is a sought after juror and workshop instructor. He is also an architectural illustrator with an international clientele- a business he has run for the last 20 years. Iain maintains a studio in Opelika, Alabama. Visit his website at http://iainstew.fineartstudioonline.com/
Eligibility and Requirements: Open to members AND nonmembers of WAS-H
· Artist must 18 years of age or older.
· Up to three entries per artist.
· Nonrefundable Fee of $35 per entry, or 2 for $50 or 3 for $60 (one painting per artist might be exhibited).
· Additional handling fees of $50 for shipped or $25 for hand delivered art will be due from accepted artists. Detailed instructions for shipping and delivery will be provided in the Acceptance Notification Guidelines.

In order to be eligible for Signature Status Membership, you must be a WAS-H member prior to acceptance
Artwork Regulations:
Water soluble media
At least 80% water media: watercolor, acrylic, gouache, egg tempera, casein, ink. NO water miscible oil.
Completion date
Artwork must be completed within the last 24 months.
Surfaces
Paper, Yupo, Claybord or Gessobord (with or without cradle), paper based board (illustration or art board). Canvas is NOT accepted.
Originality
· Photo references allowed:
· must be artist's original source material and NOT derived from any published references or from photographs NOT taken by artist
· NOT painted from another's painting
· NOT painted under supervision or from teaching DVD or book
· NOT accepted in any previous WAS-H Annual Member Exhibit or WAS-H International Watermedia Exhibition
· NOT repainted from winning image
· Only original artwork (no giclees, copies, etc.)
Collage
Allowed as long as water media is the dominant element,
All collage materials MUST be original designs executed on water media paper.
Enhancement Media
Less than 20% watercolor pencils, pastels, wax accents/resists, charcoal, graphite, metallic water based paint, water based iridescent paints.
Pricing
· Paintings will have sales tax added at time of sale.
· Can be for sale or NFS (not for sale).
· Gallery commission of 20% and 5% charge for credit card sales.
· All sales include frames.
· WAS-H reserves right to negotiate up to 10% discount to secure sale of painting.
Matting and Framing Regulations
· Must be framed. Only exception is Claybord or Gessobord wood cradle panels.
· Simple metal or wood frames no wider than 2.0 inches.
· Mat and liner (if used) must be WHITE.
· Frame must be strung with wire for hanging. No other hangers.
· All submissions must be protected by Plexiglas (NO GLASS) except for Claybord
and Gessobord.
· No varnished paintings.
· Size not to exceed 48" in height or width, frame included.
· Painting image no less than 10" in any direction.
· Works not suitably presented will not be accepted.
· WAS-H reserves the right to hang your painting in the manner and location we
determine
Unclothed figure
· Yes.
· WAS-H reserves the right to refuse entries that are obscene, controversial, or in bad taste.
Awards
• Cash Awards: 1st Place-$2000, 2nd Place-$1200 and 3rd Place-$900.
• Special Awards: Odette Rubin Memorial-$1000, Board of Directors-approx.
$500, Lloyd Albers Memorial-$500, Jack Bowen Award-$500
• Five Honorable Mentions - $175 each
• Only one award per artist.
• Winners are notified by phone and/or email
Regulation
• Paintings must remain in the Gallery for the entire length of the show.
• Any artist or designated agent removing their painting prior to the end of
the show is subject to a penalty.
Abbreviations
Medium: WC-Watercolor, A-Acrylic, G-Gouache
Surface: P-Paper, YP-Yupo, CB-Claybord, GB-Gessobord

Entry Submission Process Using CallforEntry.org (CaFE)
· Watercolor Art Society-Houston uses CallforEntry.org (CaFE) to manage this
exhibition.
· Artists should set up a profile on CAFE or log into an existing profile if they have
one, upload their artwork as digital files and enter the call. A direct link to the
Exhibition call for entry is: https://www.callforentry.org/festivals_unique_info.php?ID=4708
· When uploading images to your portfolio and submitting them to the call, use the
image size dimensions, not the frame dimensions.
· Submitting a work of art to this exhibition shall constitute an agreement on the
part of the artist to comply fully with the conditions and terms set forth in this
Prospectus as well as in the Acceptance Notification and Guidelines.
Confirming Entries
Once an entry is received, you will receive a confirmation email that your entry has been successfully processed. Check the CAFE website to make sure your submission is complete and has been received. After your entry has been submitted and confirmed, the art registration information cannot be revised or changed. This includes the Price, Title of the Entry, and Entry Size.
NO ENTRIES CAN BE RECEIVED AFTER THE DEADLINE OF FRIDAY JANUARY 12, 2018, 11:59PM MOUTNAIN STANDARD TIME (MST).
Handling Fees
· Handling fees due by March 9, 2017
· A $50 handling fee is required for framed/matted paintings shipped directly to
the gallery and/or returned to the artist using commercial ground carriers
· A $25 handling fee is required for unframed artwork shipped to Jay's Framing
in Houston, TX
· A $25 handling fee can accompany the painting if the framed/matted entry is hand delivered to WAS-H and the artist will return to pick up the work after the closing of the Exhibition beginning April 7th, 2017 during normal gallery hours
· All entries must be delivered to WAS-H by the close of Gallery business, 3:00 PM CST Thursday, March 9, 2017
· The Gallery is open to receiving artwork between 10 AM and 3 PM, Tuesday through Saturday. Deliveries must be made at these times; no deliveries can be made afterhours or on Sunday and Monday
Accepted Work
· All artists whose work is selected for exhibition will receive instructions for shipping and delivery in the Acceptance Notification and Guidelines.
· ALL ARTWORK ARRIVING AT THE GALLERY FOR THE EXHIBITION MUST BE FRAMED, WIRED, AND READY TO HANG. ARTWORK "IN A TUBE" WILL NOT BE ACCEPTED AT THE GALLERY.
· Artist's work accepted by the Juror will be displayed in the WAS-H Gallery for the 2018 International Exhibition.
· Only one painting will be accepted from an individual artist.
· No substitutions of artwork can be made after acceptance.
· Once accepted, no changes can be made to price, title, or dimensions.
· WAS-H reserves the right to reject any painting that, upon arrival at the Gallery, the juror deems is significantly altered or different than the digital photo used for gaining entry to the Exhibition. Artists may want to use professional photographers for images of work
· WAS-H reserves the right to return paintings deemed unacceptable or in breach of the rules in presentation of framing and/or mats.
· All paintings will be considered for sale at the price set forth by the artist during the entry submittal process, but WAS-H reserves the right to negotiate up to a 10% discount to secure a sale.
· Paintings that have been sold will be released to the buyer no earlier than 10:00am CST April 6, 2018.

41st International Watermedia Exhibition Calendar
Entry submission begins via CAFE: Tuesday, September 12, 2017
Deadline for entry submission is 11:59pm on Friday, January 12, 2018 MST
Juror review of entries: January 12-26, 2018
Notification of acceptance: Friday, January 26, 2018
Accepted entries must be received at the WAS-H gallery by 3pm Thursday, March 1, 2018
Juror Iain Stewart's demo: Sunday, March 4, 2018, 1:30 pm – 3:30 pm
Awards Ceremony: March 4, 2018 3:30 – 5:30pm
Juror Iain Stewart's Major Workshop: March 5-9, 2018
Last day to view Exhibition: Thursday, April 5, 2018
Exhibition closed, paintings returned: Friday, April 6, 2018
Print this Page
View Legal Agreement