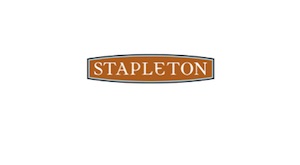 Arc Promenade
Contact Email:
barbneal@mindspring.com
Call Type:
Public Art
Eligibility:
National
State:
Colorado
Entry Deadline:
11/6/17
Application Closed
REQUIREMENTS:
Media Images:6


Arc Promenade Public Art Project
REQUEST FOR QUALIFICATIONS
Stapleton announces a public art opportunity with a commission of $300,000.
About Stapleton
The redevelopment of Denver's former Stapleton International Airport by Forest City Enterprises, Inc. is one of the largest urban redevelopments in the nation. When fully developed, the 4,700-acre Stapleton property will become a series of mixed-use, pedestrian-friendly, urban neighborhoods of 12,000 homes and apartments where 30,000 residents live within walking distance of jobs, retail, schools and public transportation. Stapleton is also projected to have 13 million square feet of commercial uses providing 35,000 jobs. Stapleton currently has more than 7,000 homes and an estimated population of nearly 25,000 residents.
The neighborhoods at Stapleton will be enhanced by more than 1,100 acres of new parks and open space. Stapleton's commitment to "smart growth" has earned international and national recognition that includes awards from the Stockholm Partnership for Sustainable Cities, the U.S. Conference of Mayors, and The National League of Cities.
For more information about Stapleton and the Public Art Master Plan for Stapleton, please go to www.StapletonDenver.com .
Project Description
Stapleton neighborhoods located north of I-70 are defined by their relationship to the prairie landscape, a relationship largely inspired by its location next to the Rocky Mountain Arsenal National Wildlife Refuge. The relationship to the land influences many aspects of these new neighborhoods, from architecture of the homes to the more organic layout of the streets, to the wide-open configuration of neighborhood open space and well-designed parks. The families in Stapleton value their parks highly using them often throughout the year for recreation and relaxation.
The site of this public art project is in Section 10, a distinctive landscaped area affording a dramatic view of the Front Range to the west and adjacent to the Rocky Mountain Arsenal National Wildlife Refuge on the north and the east. This prairie ecosystem takes its inspiration from the historic landscape of wind-shaped landforms and rippling native grasses where water is available. Potential locations for artwork in Section 10 include the Arc Promenade corridors as well as adjacent areas of the Big Green and Windbreak Field.
Arc Promenade
The Arc Promenade is a grand feature of the network of trails and native landscape in northern Stapleton's high prairie ecosystem where "the urban plan meets the Great Plains."
Neighborhood residents and visitors traversing the Arc Promenade will find themselves in the center of two very different places that enjoy sweeping views in every direction. To the west, the neighborhood is bordered by an energetic venue for concerts and sporting events. And to the north is the expansive 15,000-acre Rocky Mountain Arsenal National Wildlife Refuge where bison roam in a preserve known for its eagles and more than 300 other species of wildlife.
A concrete path along the Arc Promenade connects to parks in north Stapleton and to the larger regional trail linking Stapleton to neighboring communities in metropolitan Denver. Throughout, park spaces offer both passive and active areas for recreation and community gathering.
In addition to its transportation and recreation environment, the Arc Promenade functions as part of the larger storm water management system with a small channel running through it. There may be an occasional trickle of water flowing through the space from north to south; the flow will increase during storm events.
The Big Green
The Big Green is a centrally located area of turf that will provide the central community gathering space in Section 10. This area will house restrooms, a canopy structure and the largest "play area" in Section 10. Here, there will be two low-water crossings through the drainage way connecting the western and eastern portions of the open space. The Big Green will be adjacent by rolling mounds to the north and architectural berms to the south.
Windbreak Field
Windbreak field is inspired by landscapes that are eroded by wind and impacted by the human intervention such as windbreaks. This landscape is created through a series of offset windbreaks and adjacent berms that create a captivating and varying landscape to explore. Because of the landform orientation, this landscape has a rich variety of conditions that shift with the seasons as well as create a dramatic and bold landscape that is clearly visible from both the street and the Arc Promenade. The berms in this area range from 4' to 13' high.
The Project Selection Committee is interested in dynamic artwork that is composed of multiple elements or a series of elements that will relate to each other and make a coherent statement about this space. This artwork will be attentive to the prairie environment and create an exceptional visual experience that will draw people to this area.
Criteria for Artwork
The Project Selection Committee considers the Arc Promenade public art project as an opportunity for unique artwork appropriate to this site and to the diverse urban community that is Stapleton.
Artwork should be engaging to all ages and accessible to persons with disabilities.

Artwork may be interactive as well as attentive to activity in the area; how people will use the space.

Diverse expressions are welcomed.

Stapleton has adopted a Master Plan for Lighting including a "dark skies" initiative that addresses concerns for light pollution and energy efficiency as well as safety and security. Power may not be available depending on the sites selected for the artwork.

Artwork must be constructed of materials that are sustainable and easy to maintain. The materials will be suitable to this environment and able to withstand the intense sun, snow, wind and temperature extremes and fluctuations characteristic of the Denver area.

The artwork must be designed to be durable, require minimal and low-cost maintenance.

The artwork must not interfere with or hinder the purpose and function of this area or use of the walkways and trails.

The artwork must comply with rules, regulations and guidelines of the City and County of Denver applicable to this site and to Denver Parks.
Application Process and Materials
The Stapleton public art program is using the CaFÉ™ application and selection process online in partnership with Western States Arts Federation (WESTAF).

Each application must be submitted via the CaFÉ™ web site at www.callforentry.organd must include:

1 -- A current resume for each artist and/or team member that highlights professional accomplishments as an artist or artist team.

2 -- Six (6) digital images of work that would be relevant to this project. Note: Six images are required for the application to be accepted. Videos are not invited.

3 -- An artist's statement not to exceed 1000 characters, including spaces, that describes the artist's/team's approach to this type of project. A proposal is not required.
Deadline:
The application, images and other required materials must be submitted electronically by midnight (MST), Monday, November 6, 2017 to www.callforentry.org.
Estimated Time Line for Selection Process
Deadline for submissions: Monday, November 6, 2017by midnight (MST).

Image review: On Tuesday, November 28 th , the Project Selection Committee composed of residents of Stapleton; the community and arts professionals will review application materials and images and invite three finalists to submit full proposals for consideration. These finalists will receive a design fee and a travel stipend.

A site visit will be scheduled in December.

Proposal presentation, review and final selection: The Project Selection Committee will review finalist proposals, interview the finalists and make a recommendation for the commission in early February, 2018. This recommendation will then be reviewed by the Public Art Advisory Committee for Stapleton and then referred to the owner of the artwork, the Board of Park Creek Metropolitan District for final approval.
Additional Information for Applicants:
Eligibility: All applicants must be legally residing in the United States.
Equal Opportunity: It is the policy of The Park Creek Metropolitan District that minorities and women together with all other persons shall have maximum opportunity to compete for and participate in the performance of all contracts, subcontracts and services awarded for Stapleton's Public Art Program. The Park Creek Metropolitan District and
its contractors shall not discriminate on the basis of race, color, national origin, age or sex in the award and performance of all contracts.
Print this Page
View Legal Agreement