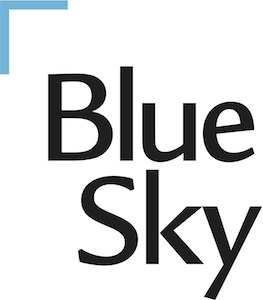 Blue Sky 2018 Pacific Northwest Photography Viewing Drawers
122 NW 8th Ave.
Portland, OR 97209
USA
Contact Email:
exhibitions@blueskygallery.org
Call Type:
Photography
Eligibility:
Regional
State:
Oregon
Entry Deadline:
12/29/17
Application Closed
REQUIREMENTS:
Media Images:10


SUBMISSION GUIDELINES
Any photographer who is a current resident of Oregon, Washington, Idaho, Montana, British Columbia, or Alaska is invited to submit work for consideration.
Please ensure that your CAFE profile reflects residency in one of these locations.
Submitting to this Call for Entries requires
exactly
10 images (no watermarks) from a single series or body of work created within the last five years. If an applicant has previously been featured in the Drawers, the submission must be of new or different work. Submitted images must be the same as the original prints intended for inclusion in the Drawers.
Absolutely no substitutions will be permitted.
Please include a concise artist statement, CV or resume, and details about each print including print type/medium, size, and price.
If accepted, works must be delivered to the gallery matted and/or mounted. Due to the physical dimensions of each drawer, the matted or mounted sizes of accepted works are not to exceed 20" x 24" x 1.5" when stacked together.
All prints selected for the Drawers are eligible for sale at the artist's request, with a commission (50%) retained by Blue Sky. Artists who are currently represented by a gallery are asked to ensure that a Drawers entry does not infringe on any standing agreements before making a submission.
Blue Sky will not be responsible for negotiating commissions with an artist's representation.
Deadline for submissions is 10:59 PM (PST), Friday, December 29, 2017.
There is no entry fee. Only one entry per artist is permitted. Blue Sky cannot respond to inquiries about the status of a submission, nor is the juror able to offer feedback or reasoning for rejected submissions.
Accepted artists will be notified no later than February 1, 2018. Works must be received at Blue Sky to be deposited into the Drawers
no later than 5:00 PM on March 23, 2018.
Accepted works will debut in the Drawers to the public on First Thursday, April 5, 2018—the beginning of
Portland Photo Month
.
2018 JUROR:
Hamidah Glasgow is the Executive Director and Curator at The Center for Fine Art Photography in Fort Collins, Colorado. The Center hosts approximately 17 exhibitions annually and features the work of emerging and established artists from around the world. The Center has been recognized as one of the prestigious nonprofit photography centers in the United States. Ms. Glasgow's contribution to photography has included curatorial projects, portfolio reviews (FotoFest, Photolucida, Medium, Filter, etc.), contributions to publications and online magazines and the co-hosting of regional conferences. She is also a founding member of Strange Fire Collective, a group of interdisciplinary artists, curators, and writers focused on work that engages with current social and political forces.
Print this Page
View Legal Agreement