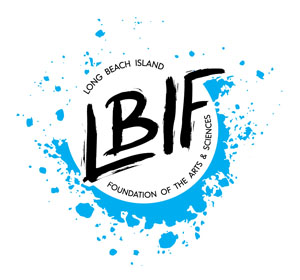 Plates, Platters and Nothing Else Matters 2018- National Juried Competition


Long Beach Island Foundation of the Arts & Sciences,
120 Long Beach Blvd.,
Loveladies, NJ 08008


Entry Deadline: 6/15/18
Application Closed

REQUIREMENTS:

Media
Images - Minimum: 1, Maximum: 3
Total Media - Minimum: 1, Maximum: 3

Entry Fee (Entry Fee): $35.00



Plates, Platters; Nothing Else Matters

The Long Beach Island Foundation of the Arts and Sciences is pleased to announce a call to enter our "Plates, Platters and Nothing Else Matters" exhibition, a National Juried Competition of ceramic works. The deadline for submission is June 1st, 2018. Our juror, Roberto Lugo, will select approximately 80 works for exhibition. The juror will award a prize of $500 to the artist whose work earns first place, $300 for second place and $200 for third place. There will be an additional $1,000 "Muddies" prize. The winners will be posted on our website following the reception, where the prizes will be awarded. You do not have to be present to receive the award. The competition and exhibition is open to emerging as well as established artists. Please refer to the exhibition guidelines for complete details.

Important Dates: Friday, June 15th, 2018 Deadline for entries on:

https://www.callforentry.org/festivals_unique_info.php?ID=4797

Artists will be notified of acceptance via email by June 29th. Work must be delivered to the LBIF by Thursday July 19th and must include a return postage label.

Juror: Roberto Lugo
As a self-described potter, social activist, spoken word poet, and educator, Roberto Lugo is an Assistant Professor at Tyler School of Art, Temple University and currently a United States Barr Fellow.

About the Exhibition:

Artists 18 years and older, residing in the USA, are eligible. Plates, Platters, and Nothing Else Matters include three-dimensional works that are composed of primarily ceramic materials. Works exceeding 12 inches (longest dimension), that are to be displayed on the wall must be securely wired for hanging. Entries must have been created within the last two years and not previously shown at LBIF.

Installations: An "installation" may not exceed 6 ft in width and 7 ft in height in its entirety. The installation must be securely wired for wall hanging. You must specify that it is an installation on your application.

Singular Plates/Platters or a set of Plates/Platters: Works should not exceed 3 feet in width and 3 feet in height, and not exceed in 25 lbs. If you are submitting a set of plates, please specify the number of plates that are in the set. Please be aware that all pieces in a set may not be put on display. The LBIF will label the work properly to specify the number of pieces within the set. Please specify if commissioned work is desired. Please do not submit work that has a retail value over $10,000.00

Submitted work must be available for the duration of the exhibition. ALL WORKS MUST BE FOR SALE. The Long Beach Island Foundation of the Arts & Sciences will retain a 40% commission of the purchase price on all works sold or commissioned during the exhibition.

Work submitted must be prepared for hanging, professionally presented, and able to be presented on the wall or on a shelf (if less than 12 inches in diameter).
If you have special hanging instructions, you are required to include them with your contract to jruemeli@lbifoundation.org upon acceptance to the exhibition.

Artists must provide return postage for their works, and/or their UPS or FedEx account number.

About the LBIF:
The Long Beach Island Foundation of the Arts & Sciences (LBIF) was established in 1948 as a non-profit institution by artist Boris Blai to provide arts and educational opportunities to the surrounding communities. Blai, a sculptor and founding Dean of Tyler School of Art, Temple University, had a vision that through exceptional art exhibitions, classes, and cultural activities the LBIF could provide visitors an opportunity to experience and share quality arts and cultural programming. For 70 years the LBIF has delivered this mission through its exhibition programs, visiting artist's programs, artist residency and retreat programs.

Important Dates:

Deadline for Submission: Friday, June 15th, 2018
Notification of Acceptance: Friday, June 29th
Deadline for Contract: Friday, July 6th
Deadline for Receiving of Work: Thursday, July 19th
Exhibition dates: Friday, July 27th, 2018 through Sunday, August 12th

About the Exhibition:

ELIGIBILITY:
Open to all artists 18 years and older in the continental US. The application will be available online through Friday, June 15th, 2018 on:

https://www.callforentry.org/festivals_unique_info.php?ID=4797

Friday, June 15, 2018 Deadline for submission (online via CaFE) for entry applications.

JURYING:
Juror will select approximately 80 works for the exhibition. Artists must submit photographs of their work with their application via CaFE. All work must be primarily ceramic and ready to hang.

IMAGE SIZE FOR ENTRY:
File format: JPEG or JPG only
File dimensions: 1200 pixels or greater on the longest side. Anything larger than 1200 px will be resized to fit the limitations.
File size: under 5 MB
Please follow the instructions of CaFE for further specifications.
FEE:
$35 for up to three entries
ARTIST STATEMENT:
Please include an Artist Statement and resume in your application.
NOTIFICATION:
Accepted artists will be notified by email and posted on the website by June 29th, 2018. Contracts will be sent via email to each artist. Please fill out the forms and return them by the date stated on the contract. If you have any questions, please contact jruemeli@lbifoundation.org.
SALES:
Work must be for sale and must be available for the duration of the exhibition. No substitution of accepted work.
AWARDS:
One Grand Prize will be given out to the artist selected by the Juror, with an award of $500. Other monetary awards of $300 for second place and $200 for third place will be awarded. There will be an additional $1,000 "Muddies" prize.
SPECIFICATIONS:
Long Beach Island Foundation of the Arts & Sciences reserves the right to exclude from the exhibition any works that do not arrive in sturdy condition, or are deemed too fragile to be successfully exhibited. Work that has not been suitably prepared will be hung at LBIF's discretion.
Please submit only work that will be available at the time of the exhibition and will remain for its entirety. No accepted entry may be withdrawn prior to the close of the exhibition. No pricing changes will be allowed after acceptance. Work that is copied or done under the guidance of an instructor is not eligible. Entries must not have been previously exhibited at LBIF. Please refer to the prospectus for full details regarding eligibility, deadlines, awards and details posted on the LBIF website:
http://lbifoundation.org/events/plates-platters-and-nothing-else-matters-exhibit-call-for-artists/
AGREEMENT:
Submission to "Plates, Platters, Nothing Else Matters" constitutes an agreement with all conditions of this show. Long Beach Island Foundation of the Arts & Sciences reserves the right to photograph accepted work for publicity purposes, and to use photographs of work submitted for exhibition via Café for publicity purposes. Long Beach Island Foundation of the Arts & Sciences reserves the right to reject any work not resembling the submitted entry or work that is not ready to be shown according to the aforementioned specifications. Insurance for individual works in transit is optional and is the responsibility of the individual artist. While on exhibit at LBIF the work will be insured for the 60 percent of the artist's retail price.