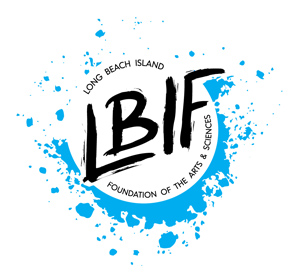 2018 Plein Air Plus - National Juried Competition
Long Beach Island Foundation of the Arts & Sciences
120 Long Beach Blvd,
Loveladies, NJ 08008
Contact Email:
exhibitions@lbifoundation.org
Call Type:
Exhibitions
Eligibility:
National
State:
New Jersey
Event Dates:
7/1/18 - 8/31/18
Entry Deadline:
5/27/18
Application Closed
REQUIREMENTS:
Media
Images - Minimum: 1, Maximum: 3
Total Media - Minimum: 1, Maximum: 3
Entry Fee (Entry Fee): $35.00

Entry Deadline: May 27th, 2018
Accepted artists names will be posted on LBIF site: May 29th.
Paint Out: July 1st - August 31st
Quick Draws: July 13th & August 10th
"Island Life" Exhibition: September 7th - October 21st

Long Beach Island has a vibrant artist community and is a vacation destination which draws its audience of collectors, supporters of the arts and artists from New Jersey, Pennsylvania, New York, Delaware, Maryland and beyond. The LBIF, founded in 1948, is celebrating its 70th year anniversary in 2018.

The Long Beach Island Foundation of the Arts and Sciences is pleased to announce the third "Plein Air Plus" Competition and Exhibition on Long Beach Island, New Jersey. The Juror is Valerie Craig. The juror will pick 35 artists to participate in the Paint Out on Long Beach Island during July and August. The accepted artists will exhibit the paintings created in the LBI Paint Out in the "Island Life" exhibition scheduled for September through October.
We welcome artists to apply to a unique Plein Air Event! Our Paint Out is over a two month period, allowing artists to visit and paint the scenic, seashore environment of Long Beach Island (LBI) New Jersey on their own schedule, any time between July 1st through August 31st. Artists can choose the time of day, weather, and varied locations to paint.
Finished paintings will be shown in the exhibition "Island Life" in September. This exhibition will feature the selected artist's Plein Air works and/or studio paintings developed from their Plein Air studies. We encourage that artwork exhibited is for sale.
Prizes will be awarded by the Juror at the opening reception on September 2rd. (artists are not required to attend the reception).
JUROR: We are very pleased to have Valerie Craig as our juror.

ABOUT THE COMPETITION:

ELIGIBILITY: Open to all artists 18 years and older in the continental US.
The Plein Air application will be available on line through May 26, 2018 on CAFÉ (www.callforentry. com)

https://www.callforentry.org/festivals_unique_info.php?ID=4799
May 27, 2018
Deadline for submission (online via CAFE) for entry applications:

JURYING: Juror Valerie Craig will select approximately 35 artists to participate in the 2018 Paint Out and Quick Draw event. Artists must submit 3 images of their previous work painted in the past two years for consideration. Painting media can include oil, acrylic, watercolor, and pastel.

APPLY ON-LINE @
https://www.callforentry.org/festivals_unique_info.php?ID=4799
IMAGE SIZE FOR ENTRY:
File format:
JPEG or JPG only
File dimensions: 1200 pixels or greater on the longest side. Anything larger than 1200 px will be resized to fit the limitations.
File size: under 5 MB
If you are having difficulty resizing your images to fit this format, go to
http://bulkresizephotos.com/
Drag and Drop your images in the space on the site. Click longest side from the left hand menu. Enter 1920 in the box next to pixels. Hit the Start Resizing. You should see it says completed. Note that depending on your browser settings, the image may go directly to your "Downloads" folder.
(For questions you can also send an email to
exhibitions@lbifoundation.org
)

FEES: $35.00 for 3 entries (non-refundable)

ARTIST STATEMENT: Please include in your application an Artist Statement.

NOTIFICATION: Accepted artists will be notified by email and posted on the LBIF website by May 18. Artist agreement forms will be emailed to those who have been accepted, and will include an island map of potential locations and housing information. If you do not receive your notification by the notification date, please contact LBIF at:
exhibitions@lbifoundation.org
ABOUT THE SEPTEMBER EXHIBITION:
The "Island Life" exhibition will show two types of Plein Air painting. The selected artists will have two choices for submission to the exhibition:

Classical "Plein Air" painters are requested to exhibit up to four Plein Air paintings to be shown together in an approximate space measuring four feet by four feet.

Plein Air Plus artists are requested to submit two (classical) Plein Air paintings and one "Plein Air Plus+", and the studies (photographs, sketches, drawings) for Plein Air Plus for a total of three paintings plus studies.

Plein Air and Plein Air Plus are described below. The amount of allotted space per artist remains four feet by four feet, so artists should plan accordingly.

Plein Air (classical) is defined as the painting being completed on site, without the use out photography. Plein Air artists are asked to submit a maximum of four paintings on any size canvas that will fit into a 4' x 4' exhibit space.
"Plein Air Plus+" is defined as inspired by a specific location on Long Beach Island observed during the Paint Out during July through August, with studies painted out of doors and completed in the artists' personal studio. The size up can be up to 36 inches wide and 48 inches long. We request that no paintings be created entirely from photographs, but photos and Plein Air sketches can be used to produce a Plein Air Plus painting. Large size paintings are encouraged. The minimum size for "Plus" work submitted to exhibit is 20" x 24".

EXHIBITION DATES:
The "Island Life" Exhibition will be held from September 7 – October 21, with an Opening Reception and Awards Presentation on Sunday, September 23, from 2-4 pm. Artists are not required to attend.

All work for the exhibition must be made during the period of July 1-August 31, 2018. Subject themes include: Beaches, Salt Marshes, Barnegat Bay, Island Towns, Water Sports, Surfing, Fishing, Boating and Family entertainment venues. Check www.lbifoundation.org website for map.

Only paintings begun and completed during the July 1st through August 31st are eligible for submission. Canvas stamping is not required. All artwork submitted for the exhibition must be ready to hang and firmly wired.

SALES:
Submitted work must be available for the duration of the exhibition. The LBIF retains 40% of the retail price of the work exhibited.
AWARDS:
Cash Awards will be announced at the reception on September 23, 2018, 2 – 4 pm
Juror' s Prize:
First Prize: $500. to classical "Plein Air" and First Prize: $500. to "Plein Air Plus +", 2nd Prize $250. and Third Prize $100. Three Honorable Mentions
Many Additional Prizes: Passport to LBI Award - People's Choice Award - LBIF Art Committee Award

SPECIFICATIONS:
Long Beach Island Foundation of the Arts & Sciences reserves the right to exclude from the exhibition any works that do not arrive in sturdy condition, or are deemed too fragile to be successfully exhibited. Work that has not been suitably prepared will be hung at LBIF's discretion.

Please submit only work that will be available at the time of the exhibition and will remain for its entirety. No accepted entry may be withdrawn prior to the close of the exhibition. No pricing changes will be allowed after acceptance. Work that is copied or done under the guidance of an instructor is not eligible. Entries must not have been previously exhibited at LBIF.

Please refer to the prospectus for full details regarding eligibility, deadlines, awards and details posted on the LBIF website at: http://lbifoundation.org/events/plein-air-plus-exhibition-2018/

CALENDAR:
May 27, 2018 Deadline for submission for entry applications (online via CAFE)
May 29 Notification of acceptance emailed to the artists & posted on LBIF website
June 10 Artist signed agreement signed and returned to LBIF
July 1 - August 31 Paint Out on Long Beach Island, NJ (Check in at LBIF)
July 13 & August 10 Quick Draw (New Jurors for each Quick Draw)
September 4-5 Artwork due at LBIF; Artist delivery of paintings ready to hang
Sept 7 – Oct 21 "Island Life" Exhibition
September 23, Opening Reception & Awards, 2 – 4 pm
Oct 21-24 Artist pick up of unsold work

ABOUT THE LBIF:
The Long Beach Island Foundation of the Arts & Sciences (LBIF) was established in 1948 as a non-profit institution by artist Boris Blai to provide arts and educational opportunities to the surrounding communities. Blai, a sculptor and founding Dean of Tyler School of Art, Temple University, had a vision that through exceptional art exhibitions, classes, and cultural activities the LBIF could provide visitors an opportunity to experience and share quality arts and cultural programming. For more than sixty-eight years the LBIF has delivered this mission through its Exhibition programs, Visiting Artists programs, Artist Residency and Retreat Program.
Print this Page
View Legal Agreement