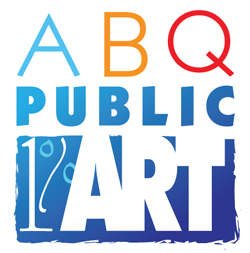 Sawmill Community Public Art Project
PO Box 1293, Albuquerque, NM 87103
Contact Email:
dfuller@cabq.gov
Call Type:
Public Art
Eligibility:
National
State:
New Mexico
Entry Deadline:
1/15/18
Application Closed
REQUIREMENTS:
Media
Images - Minimum: 10, Maximum: 15
Total Media - Minimum: 10, Maximum: 15
LOCATION/CONTEXT:
The proposed site surrounds a detention pond created to utilize innovative technologies taking "black water" from local residential sources, filtering and cleansing the repurposed water to use for natural plantings inside the detention pond area. The carefully selected and sited plant life will be sustained by this reclaimed water to provide essential green space for a developing, thriving community, situated in a cultural corridor that plays home to three of Albuquerque's major museums, schools, new amenities, and is linked to bicycle boulevards and trails. The area is frequented by pedestrians, cyclists, residents and visitors to the neighborhood's attractions.
*Diagrams of the immediate area of the detention pond and the Sawmill Community are attached.
PROJECT INTENT/THEME: The Art Selection Committee seeks a prominent Work of Art that will address the need to link the unique natural grandeur of our region with the growing urban environment surrounding the site. As an innovative solution to an urban, planned community, the Sawmill neighborhood is and will continue to grow as a destination for residents and visitors to the metropolitan area. The Art Selection Committee desires a project that addresses multiple levels of the site, the missions of the Sawmill Community Land Trust and the New Mexico Water Collaborative, and their prominence in this pivotal location. Adornment and embellishment are not priorities of this project, but rather we seek an intriguing fusion of purposes that mirror the neighborhood, city, and region, and responds to the arid high desert environment and the role water plays in this ecosystem.
SITE: Surrounding the detention pond are residential apartments, commercial spaces for business, and a site which is slated for the development of a charter school focusing on the study of flamenco dance and culture. Bicycle paths and roadways will connect new and existing thoroughfares; the site is at a central convergence in this exciting community. The specific public art site suggested by the Selection Committee is illustrated in the Attachments are labeled at the end of this prospectus. Photographs of the site from several different vantage points are attached as well.
Panoramic view of excavated detention pond from the north end, looking towards the southwest.
MEDIA/STYLE/SIZE: All material considerations for this project should allow for a "low-impact" sensibility; it is important that the artist carefully consider the local setting and weigh the long term impact that proposed media would have on the immediate environment. Permanent materials (rock, cement, metal) are acceptable, as are more ephemeral materials such as wood. Electronic displays and elaborate lighting configurations are not encouraged for the site because of its proximity to residential housing. Introduced water features such as fountains are not supported by the Albuquerque Public Art Program.
PROJECT FUNDS: The total project budget is $250,000. These funds are all inclusive for design, community engagement, design approval, fabrication and installation including any necessary site modifications. The funds will be used to select finalists and choose a competition winner who will receive a design contract and ultimately be commissioned to create a work of art for the Sawmill Project.
The source of funds for this project is General Obligation Bonds - 1% for Art.
From the pool of submissions, up to five finalists will receive a $2,500.00.stipend for the finalists to visit Albuquerque for interviews and presentations.
One artist or artist team will be chosen from the finalists and receive a $30,000.00 design contract to cover the costs of community engagement, research and design preparation. The winner will have approximately six months to prepare a final design for the Sawmill project. The final design will be presented to the Art Selection Committee, the Albuquerque Arts Board, and all interested community members. The fabrication, construction, and on-site installation process will be outlined in the winner's final design presentation and will commence upon final approval of the concept, design, work schedule, and budget for the remaining $220,000.00.
APPLICATION/SELECTION PROCESS:
This call is open to all qualified artists/artist teams, with at least one member residing in the United States. The first round of applications will be handled as an RFQ (Request For Qualifications) through which up to five finalists will be selected based on a review of past projects of a similar nature, success of the projects previously undertaken, with emphasis on collaboration with stakeholders and commissioning organizations, and aesthetic merit. Awareness of contemporary issues in place making and contemporary Public Art aesthetic issues will be weighed alongside demonstrable innovation in design, material selection, and application. The finalists will travel to Albuquerque and be interviewed by the Art Selection Committee, responding to a range of inquiries compiled by the selecting body and stakeholders. A presentation of the artist's qualifications and past work will be followed by a question/response period, allowing the artist/artist team to offer the committee a greater understanding of their individual approach, their viewpoints, and why their particular history and experience will be best suited for the Sawmill project. Detailed requirements for further consideration will be provided to the finalists prior to their trip to Albuquerque.
A conceptual framework for connecting east and west sections of the Sawmill, presently bisected by the detention pond, may be included as a part of the design contract. The primary contract with the winning finalist will address the fabrication and installation of the Public Art component, which will be the focal point of this competition.
It is the intention of the Sawmill Public Art Selection Committee to seek out artists/artist teams who can conceive a unique work that addresses multiple levels of the Sawmill district and the regional environment, and directly speaks to the land we inhabit in the high desert Southwest. Our unique climate and the breathtaking exposure of the sky, the Sandia Mountains to the east of Albuquerque, the Rio Grande and its sheltering Bosque, and the diverse and varied cultures represented in our region are all aspects that the applicant should consider.

MATERIALS FOR APPLICATION: (Will confirm Based on CAFÉ requirements)
Artists must submit the following items for consideration for this first phase of the competition:
An introductory letter of intent, not to exceed 1000 words, stating your qualifications and general ideas for this project, based on the materials provided for all applicants.

Visual representations (a maximum of 10 individual images) of relevant past work/projects that demonstrate your skills and aesthetic approach. Note: This Call will seek experienced practitioners with general experience in planning, place-making, and creating unique public art and public areas.

An annotated image key which numerically corresponds to the work-example images and includes project titles, dates, materials, and dimensions.

A current resume or CV including statements regarding your artwork/art education.

Three current references with contact information and relationship.
If you are submitting as part of a team, please include separate resumes and statements for each individual and clearly indicate on all materials NAME, NAME OF TEAM, and PROJECT.
If an Artist is selected for a Public Art project, whether as an individual or as a member of a team and a contract for the project has been executed by the parties, the Artist is not eligible to apply, separately or jointly, for another Albuquerque Public Art project for a period of one year from the date of final execution of the contract.
DEADLINE: Final deadline for this application is January 15th, 2018.
APPLICATION PROCESS: Artist will need to apply to this call using Café (Call for Entry) www.callforentry.org
(Late and/or incomplete submissions will not be considered.)
All submitted materials should be submitted electronically. All text documents should be in PDF format and all submitted images as jpegs no larger than 300 dpi.
This competition will be handled by WESTAF's Café (Call for Entries) Program. This is an electronic system designed specifically for large Calls to Artists. Their link is:www.callforentry.org. Careful attention should be given to their specifications and guidelines. File sizes, formats and deadlines should be double checked for a complete understanding of the requirements.
QUESTIONS/FOLLOW UP: Questions about the project may be sent directly to the project coordinator, Dan Fuller, at the Albuquerque Public Art Urban Enhancement Program email: dfuller@cabq.gov or by calling (505)768-3837.
Print this Page
View Legal Agreement