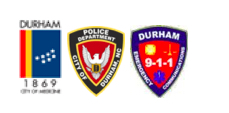 Public Art for the New Durham Police Headquarters Complex
602 East Main Street, Durham, NC 27701
Contact Email:
stacey.poston@durhamnc.gov
Call Type:
Public Art
Eligibility:
National
State:
North Carolina
Entry Deadline:
12/5/17
Application Closed
REQUIREMENTS:
Media
Images - Minimum: 10, Maximum: 10
Total Media - Minimum: 10, Maximum: 10
The City of Durham, North Carolina is seeking artists or artist teams ("Candidates") to design, fabricate, and install permanent public artwork at the Police Headquarters Complex ("Headquarters"). Candidates should have experience creating public art that fosters a unique sense of place. The new Headquarters is located on approximately 4.5 acres at the intersection of East Main and Elizabeth Streets in downtown Durham, and is expected to be complete in August 2018.
There are two identified areas at Headquarters for possible art integration. These two areas, as described below, will afford Candidates an opportunity to submit a proposal for an exterior art and interior art concept.
AREA 1: Exterior Signature Installation
The main entrance to the Complex is located on a highly active Main Street corridor at the corner of Elizabeth Street in downtown Durham. At this entry is a spacious plaza which provides a unique opportunity for engagement and interaction with the public. This installation would be highly visible to all pedestrians, passing traffic and visitors to the Police Department and downtown Durham. Other opportunities for public art on the exterior site include a highly transparent glass enclosed corridor along Main Street as well as the exterior Main Street pedestrian corridor or sidewalk and the northeast façade of the parking structure at the visitor's parking lot.
AREA 2: Interior Signature Installation(s)
The main entrance to the Complex will be a highly transparent glass atrium located at the corner of Main and Elizabeth Streets in downtown Durham. This three-story space will be 42 feet tall and will support one or more wall mounted, ceiling hung or free-standing art installations. Lighting may be a component of or incorporated into the design, or may be requested during the construction process to illuminate or accent the artwork. The medium for these pieces is not limited but should be respectful of the existing structure. Located at the northeast corner of the building, this atrium will provide a highly visible space for the art to be seen from the exterior throughout the day and night.
Permanent art is defined by the City's "Resolution Establishing A Public Art Policy" as:
i. Original visual art including, but not limited to, sculptures, murals, photographic renderings, mosaics, lighting and electronic art installations installed on a permanent basis in spaces which are visible from public streets and pedestrian walkways, free of any admission fee, through a public process providing opportunity for community input.
Commissioned artwork should be respectful of the values and mission of both the Durham Police Department and Emergency Communications Department which include minimizing crime, promoting public safety and enhancing the quality of life in the City. The work should be culturally responsive and make visible strides to engage with and connect to the public by activating and enhancing the facility's public spaces. Interested Candidates should be mindful of the operational activities and regular daily use of the facility and seek to create an inviting civic realm where visitors, building staff, and passersby feel welcome.
PROJECT BACKGROUND

About the Durham Police Headquarters Complex:
The new headquarters represents a significant capital project, costing approximately $71M. Designed by the architectural firm O'Brien Atkins, this approximately 125,800 SF facility will house the main administrative functions for the City's Police and Emergency Communications Departments, a total of nearly 400 staff persons. Additional information and renderings of the Headquarters may be found here.
About the Durham Police Department:
The Durham Police Department is a progressive law enforcement agency committed to public safety and reducing crime by providing the best quality of service, fostering public confidence and maintaining the highest standards of excellence as a community partner for positive change. The agency proactively fosters strong police-community partnerships that have earned various awards and distinctions in the arenas of mental health outreach, victim services, community engagement, youth enrichment and technology, and resource innovation. Additional information regarding the Durham Police Department may be found here.

About the Durham Emergency Communications Department:
The Durham Emergency Communications Department is the primary safety call center for the City and County of Durham, providing around-the-clock 911 access and services to more than 250,000 residents.
About the Government Services District and Surrounding Neighborhoods:
The new Headquarters is located at an important gateway between the Government Services District, Golden Belt, and East Durham. East Main Street has already become a focal point for government buildings in recent years, including the Human Services Complex, County Administration Building and the old Durham County Judicial Building. The Golden Belt District is anchored by its namesake, a fully restored textile mill repurposed to house studio, office, residential and retail uses. In 2009, the seven-acre campus achieved LEED Gold certification in recognition of its sustainable features. Directly across from Golden Belt are the Durham Hoisery Mill apartments, an affordable senior housing community repurposed from what was once the world's largest hosiery mill complex. There are also several residential communities owned and operated by the Durham Housing Authority adjacent to the Headquarters site, including Oldham Towers and Liberty Apartments.
About Durham:
A booming city in North Carolina's thriving Research Triangle, Durham began in 1864 as a small rail depot village. Tobacco drove the early economic development of Durham; the distinctive voice of the Piedmont Blues music grew to entertain workers; and the largest black-owned insurance company in the country opened its headquarters on Parrish Street in 1906. Drawing on this rich and diverse history, Durham has reimagined and repurposed its earlier tobacco and textile warehouses and prominent landmarks to create a vibrant downtown. Since 2000, the city has experienced exponential growth with a total of $1.3 billion in investments. Additional information about Durham may be found here.
BUDGET
The total budget for both the exterior and interior art concepts for this project is $200,000. In the event there are two separate artists or artist teams, money will be allocated for Area 1 and Area 2 installations depending on their scope.
These allocations are inclusive of all costs associated with this project, including materials, equipment, labor, permits, engineering documents, insurance, taxes, travel, installation, shipping, identification plaque, maintenance instructions document, and written and professional photographic documentation of the completed project.
ELIGIBILITY
Candidates must be professional artists or designers as stated in your resume, eligible to work in the United States, and age 18 or older. Candidates are eligible regardless of race, color, religion, national origin, gender, gender identification, military status, sexual orientation, marital status, or physical ability.
PROJECT GOALS
Create artworks inspired by the Durham Police Department's 148-year journey to twenty-first century policing, conveying ideals such as peace-keeping and public safety, valor and integrity, professionalism and resolve, camaraderie and commemoration, transparency and inclusion, citizen engagement, community service and goodwill, and research and technology.

Originate works that will artistically promote the new Durham Police Headquarters Complex as a welcoming center of collaboration and innovation among the various audiences the Department serves.

Support placemaking efforts in downtown Durham to foster cohesion between East Durham and existing development on East Main Street, reflect the history and culture of the Durham community, improve everyday livability and activate the community public space.
Other Project Considerations
Maintenance and Durability: The selected artwork must be able to sustain, over time, natural weather conditions and require minimum maintenance.
Safety and Security: The selected artwork will be evaluated on the overall safety and security of the finished work. Objects that provide places to hide or places that are obscured from lines of sight to the public are discouraged.
SUBMISSION REQUIREMENTS
(1) Statement of Interest, including Statement of Thematic Concept and Planned Medium:
narrative outlining interest and qualifications for this project, including experience in community engagement around public art. This should include a brief statement on your concept for the artwork, including any particular theme or themes that it might include. If appropriate, include which medium(s) you plan to use in the artwork and a description.
(2) Work Samples:
visual representations of past artwork that demonstrate qualifications for this project, including experience in community engagement around public art. In order to be considered for this project, candididates must upload a total of 10 images that represent no more than 5 previously completed projects. Slides, prints, or any physical submissions of artwork will not be accepted. Each sample should have an accompanying summary of the title, location, cost, materials/media, and timeline associated with that piece.
(3) Project Personnel Résumé:
résumés for each artist/ artist team member. If submitting as a team, compile all resumes into a single document.
(4) References:
each artist/artist team should provide three (3) current professional references or recommendation letters with contact information for each reference.
TENTATIVE PROJECT TIMELINE
Issue date: October 26, 2017
Submittal deadline: December 5, 2017
Finalist selection: December 2017
Finalist interviews: January 2018
Artist selection: January – February 2018
Concept design and development approval: January – March 2018
Fabrication and installation: March – August 2018
Project Completion: August 2018

SELECTION PROCESS AND EVALUATION CRITERIA
Staff will preview application for completeness and may reject incomplete applications or non-responsive submissions.
An Artist Selection Committee (which may include staff from the Durham Police Department, Emergency Communications Department, General Services, Office of Economic & Workforce Development, volunteers from the Durham Public Art Committee, visual art/design professionals, and other community members) will review and evaluate Candidates' applications based on criteria that may include but is not limited to the following:
Quality and strength of past work as demonstrated in submitted application materials
Experience, success, and/or interest in community engagement in the process of creating public artwork
Statement of thematic concept and planned medium(s)
Proven track record of using the materials and methods appropriate for this project
Demonstrated ability to manage projects with similar budgets on time and on budget
The Artist Selection Committee will invite up to three (3) Finalists to Durham, North Carolina during January 2018 to view the site, meet with City and community stakeholders, interview with Artist Selection Committee members, and submit a design sketch for each or both areas (i.e., Area 1 and Area 2). Reasonable compensation for travel and accommodations will be provided.
After the interviews, the Selection Committee will recommend a Finalist's design for each or both areas (i.e., Area 1 and Area 2). to the City for approval. The awardee(s) will be invited to contract with the City for the commission of this work.
SCOPES OF WORK
The services which will be required from Finalists during the selection process are, but are not necessarily limited to:
Visiting the site
Meeting with potential stakeholders
Interviewing with the Artist Selection Committee
Submitting final design concept, proposed budget, and project timeline
The City of Durham will commission the Finalist with the best qualifications (referred to as "Awardee") to design, fabricate, and install the public art pieces at Headquarters. We anticipate the contract to start between January and February 2018 and terminate upon completion of the project in August 2018.
The services which will be required from the Awardee(s) during the contract are, but are not necessarily limited to:
Collaborating with the City on the final design
Leading an engagement process to raise awareness and gather input on the resulting piece within the community
Overseeing the installation of the selected artwork
Devising a maintenance plan to ensure the proper conservation of the piece
NON-CONTACT PROVISION
Candidates and Finalists are prohibited from contacting any City official or employee during course of the application period, interview process, or other processes of this solicitation, except to submit questions via the designated project managers listed at the beginning of this RFQ. Any such contact shall be grounds for disqualification of any Candidate who may have initiated such contact.
RIGHTS AND DISCLAIMERS
The City reserves the right to reject any and all proposals. The City reserves the right (i) to negotiate changes of any nature with any Finalist or Awardee with respect to discrepancies between the designs selected for the contract and the art that will be commissioned by the City, and (ii) to enter into an agreement for some or all of the work with one or more Candidates who do not submit proposals. Although Candidates should make their best faith effort to comply with the requirements outlined in this call for artists, the City may, in its discretion, waive non-compliance. The evaluation criteria are intended to be used to make a recommendation to the entity or person within the City authorized to award the contract. That entity or person is not bound to use these criteria or to award on the basis of the recommendation. The City reserves the right to change the criteria and to otherwise vary from this procedure as it determines to be in the City's interest. Unless the artist indicates otherwise, all of the materials submitted to qualify for this opportunity will be discarded after the conclusion of this solicitation. Under the terms of the contract, the Awardee(s) will agree to allow the City to incorporate the design and installation it has commissioned into the City's permanent art collection.

Any questions regarding the project may be directed to:
Stacey Poston, Special Projects Manager
919.560.4197 x21254
stacey.poston@durhamnc.gov
Brian Smith, Senior Economic Development Coordinator
919.560.4965 x15205
brian.smith@durhamnc.gov
Print this Page
View Legal Agreement