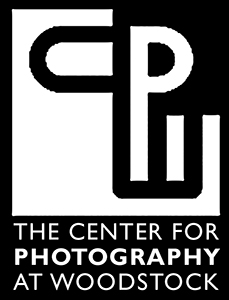 The Center for Photography at Woodstock: Woodstock AIR 2018


59 Tinker Street
Woodstock, NY 12498


Event Dates: 12/1/17 - 1/29/18
Entry Deadline: 1/29/18
Application Closed

REQUIREMENTS:

Media
Images - Minimum: 15, Maximum: 20
Video - Minimum: 0, Maximum: 3
Total Media - Minimum: 15, Maximum: 20

Entry Fee (Woodstock AIR at CPW): $15.00



WOODSTOCK AIR is a residency program supporting a dialogue around diversity, race, identity and beyond, for US-based artists and critics/scholars/curators working in photography.

WOODSTOCK AIR provides access to facilities, and financial, critical, and technical support. The drive for this program is to free the residents from the busy routines and demands of everyday life – and to provide a sanctuary for creativity. Each year CPW offers seven residencies for artists and one residency for a curator/critic. Residencies are four weeks in duration, with the possibility of two additional weeks, and can occur from May through September. Additional, partially supported residencies may be available throughout the rest of the year, pending funding.

WOODSTOCK AIR was listed among the top 20 residency programs in the U.S. by Artinfo and one of the top residencies for photographers in the world by Format Magazine.

Applications are available only through callforentry.org. The deadline for Woodstock AIR has been extended to January 29, 2018.

WOODSTOCK AIR DESCRIPTION
There are generally two residencies per month, May through September. Residents are provided with workspace, critical and technical support, housing, stipends for food and travel, and honoraria. Residents working in photography and related media are invited to embark on new work, continue work on existing projects, and/or contemplate their artistic and/or scholarly goals. Residents have 24-hour access to CPW's workspace facilities.

The Critical Studies Residency invites critics/scholars/curators to take advantage of the solitude of Woodstock and utilize their time completing scholarly research in the photographic arts (contemporary or historic) with the goal of publication or exhibition. CPW's library, archives, and collection are available as tools for research.

The work of each CPW AIR is archived on CPW's website. Professional development is fostered through scheduled studio visits between participants, CPW staff, and outside professionals invited by CPW from the photographic field. To view the work of former WOODSTOCK AIRs, please click here.

ELIGIBILITY & REQUIREMENTS
WOODSTOCK AIR is open to all artists and critics/scholars/curators working in photography and related media who currently reside in the United States. Special consideration is given to work that engenders a dialogue around diversity, race, and identity, and to artists from marginalized groups and/or artists of color. Former WOODSTOCK AIR participants and individuals who will be students in the fall of 2018 may not apply. Residents have no obligations or duties during their residency. Their time is their own, and may be used in whatever way is most advantageous to their goals. Residents are required to donate a finished work to CPW's Permanent Print Collection, as selected by the resident and CPW's Executive Director.

SELECTION PROCESS
A panel of arts professionals (including former WOODSTOCK AIRs) are invited each year to review applications. Panels are comprised primarily of people of color. Decisions are based on work samples and submitted application information, with an emphasis on the quality of the work samples and the practicality and feasibility of the applicant's statement of intent.

FACILITIES & EQUIPMENT
CPW's Digital Lab, aka 'Digital Kitchen' features iMac workstations, a dedicated film scanner for 35mm and 120mm film, flatbed scanners, tablets, and medium and large format inkjet printers. CPW's Black-and-White Darkroom features enlargers and processing equipment for 35mm, 120mm and 4x5 film, and prints up to 20x24 inches. Additionally available to the AIRs, CPW's selection of photographic equipment includes Canon DSLRs and lenses, 35mm SLRs, medium format cameras, and large format view cameras. CPW's library is home to more than 1,400 photo-related monographs and other texts, and available to residents 24/7.

ACCOMMODATION
AIRs reside in a two bedroom furnished house located within walking distance of CPW. Typically, there are two concurrent residencies. Residents are each provided with a private bedroom as well as shared bath, kitchen and living rooms. A large open studio is on the second floor of the AIR house, with ample room to share.

ABOUT CPW
Founded in 1977, the Center for Photography at Woodstock (CPW) is a 501(c)3 artist-centered organization dedicated to supporting artists working in photography and related media and engaging audiences through offerings in which creation, discovery, and learning are made possible.

WOODSTOCK AIR was established in 1999 to secure opportunities for artists working in the photographic arts and guarantee an open forum for their work and ideas. The program provides residents with the facilities and support to contemplate and create within one of the oldest artist colonies in the United States - allowing artists to both experience and enrich the living legacy of Woodstock as a colony of the arts.

WOODSTOCK AIR is made possible in part with generous support from the Milton & Sally Avery Foundation, the Gunk Foundation, the National Endowment for the Arts, the New York State Council on the Arts, a state agency, with support from Governor Andrew Cuomo and the New York State Legislature, and the Thompson Family Foundation.

SUBMISSION GUIDELINES

The deadline for Woodstock AIR 2018 applications has been extended to January 29, 2018.

To apply, please go to callforentry.org, and create a free user account.

You will be asked to submit the following online through callforentry.org:
15-20 digital images and/or up to 3 videos of current work [formatting instructions available at callforentry.org [click on the "Media Prep" tab].

Applicants for the Critical Studies Residency are required to submit 2 writing samples of no more than 1,500 words per sample, with visuals, including featured artist work samples and installation views if applicable. Both samples must be combined into a single PDF.

Residency proposal [you will be asked to answer three questions pertaining to your plans and goals for the residency].

Bio [250-300 words], general biographical information in prose form.

Artist statement, describing your current projects and artistic process [500 words].

Resume/CV (listing past exhibitions, residency, and related experiences).

Contact info for two professional references.

$15 online processing fee.
WOODSTOCK AIR participants are selected by a peer panel comprised of professionals in the field and have included past participants in CPW's residency and exhibition program, curators, collectors, and art critics.