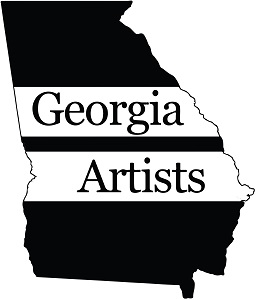 Georgia Artists Juried Exhibition


Abernathy Arts Center
254 Johnson Ferry Road NW
Sandy Springs, GA 30328


Entry Deadline: 3/19/18
Application Closed

REQUIREMENTS:

Media
Images - Minimum: 1, Maximum: 6
Total Media - Minimum: 1, Maximum: 6

Entry Fee (Georgia Artists Juried Exhibition): $30.00



Call for Artists open through March 19, 2018

Georgia Artists: A Juried Exhibition showcases the phenomenal artistic talents of artists living and working in the state of Georgia. The exhibition awards $1000 for best in show and $700 dollars in other prizes. Georgia Artists will take place at Abernathy Arts Center from May 4 - June 15, 2018. A two person jury panel will review artist submissions to determine which work will be shown in the 2018 exhibition. Our 2018 judge will then review the works after installation to determine which works will recieve awards.

Abernathy Arts Center is a neighborhood arts center operated and managed by the Fulton County Department of Arts and Culture dedicated to providing quality arts instruction and programming to the community. Located in Metro Atlanta, Abernathy's gallery features rotating exhibits that showcase the work of our students and faculty as well as artists from around the country. Abernathy Arts Center is one of the longest running community art centers in Georgia.

Jurors:

Michi Meko is the Arts Education Coordinator at West End Performing Arts Center. His work has been recognized with both the 2017 Joan Mitchell Painters and Sculptors Grant and the 2017 Atlanta Artadia Award. Meko lives and works in Atlanta, GA and has had solo exhibitions at the Atlanta Contemporary Art Center and University of Georgia's Dodd Galleries.

Laura Bell is an Assistant Professor of Art at Kennesaw State University. She has had solo shows at whitespace (Atlanta, GA) and Jennifer Kostuik Gallery (Vancouver, BC). Her work has been featured in New American Paintings and Domino Magazine. Bell currently lives and works in Atlanta, GA.

Judge:

Laura Hathaway is the owner and director of Hathaway Contemporary Gallery. The gallery exhibits emerging and established artists across a wide variety of media. Hathaway Contemporary is located on the Westside of Atlanta and was established in 2015.

Awards:
Best in Show: $1,000
First Place: $500
Second Place: $200
Third Place: $100
3 Honorable Mentions
People's Choice
Director's Choice
Entry Information:
Entry Deadline: March 19, 2018 11:59 p.m.
Artists may submit up to 3 pieces total and may include no more than 2 images per individual work.
All submissions must be processed through Café.
Entry Requirements:

Eligible artists must be over the age of 18 and currently reside in Georgia.

Only original artwork will be accepted. All works must have been completed within the last 3 years. Works previously shown at Abernathy Arts Center may not be submitted.

Artwork limited to a maximum weight of 50 lbs. for hanging work and 100 lbs. for sculpture. Work may be no larger than 72" (framed or installed) in any direction.

All work must be professionally presented and delivered ready to hang. No saw tooth hangers will be accepted.

Accepted artists are responsible for delivery and transportation of work to and from Abernathy Arts Center.

Original works accepted in the following medium: oils, acrylics, watercolors, mixed media, drawing, pastel, photography, ceramic, sculpture, printmaking, glass, wood and fiber. Unfortunately no video or audio works are submittable at this time.

Artwork will be insured when it arrives at Abernathy Arts Center and up to two weeks after the show's closing. Insurance is dependent upon the completion and return of the valuation statement and artist contract completed by accepted artists.

Notification:

Accepted artists will be notified though Café by April 4, 2018. Information regarding delivery dates and insurance will be sent to accepted artists at a later date.

Contact:
Abernathy Arts Center
254 Johnson Ferry Road NW
Sandy Springs, GA 30328
404-613-6172