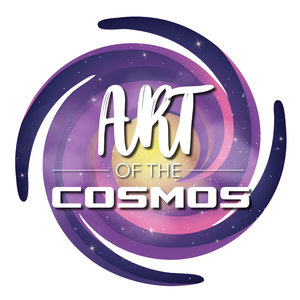 Art of the Cosmos
Make checks payable to:
Fulcrum Arts
c/o 3338 Cazador Street
Los Angeles, CA
90065 ***Please put Art of the Cosmos in the memo line
Contact Email:
contact@simonewright.com
Call Type:
Exhibitions
Eligibility:
International
State:
California
Entry Deadline:
10/31/18
Application ClosedNumber of Applications Allowed:
3
REQUIREMENTS:
Media
Images - Minimum: 4, Maximum: 6
Audio - Minimum: 0, Maximum: 1
Video - Minimum: 0, Maximum: 1
Total Media - Minimum: 4, Maximum: 8
Entry Fee (Art of the Cosmos): $30.00

Dear Artist,
Thank you for your interest in submitting your work for consideration for The Art of the Cosmos Show. **Please note the show date has been changed to Spring 2020 and the Submission deadline extended to October 31, 2018.
Please take a moment to read the information below before completing your application. Having a clear understanding of what we are looking for and planning will assist you in putting together an awesome application. Thanks. We look forward to seeing your work.
SHOW DETAILS
Art of the Cosmos will feature 25 International artists in the fields of Painting, Sculpture, Glass, Music, Video, Digital, Light, Mixed Media, Photography, Drawing and Other - all inspired by the dynamic images from the Hubble Space Telescope. The partner event, the StARs Creativity Conference will take place in the early weeks of the show.

DATES: The Exhibition will run approximately 4 months (mid April - August, 2020) **Exact dates and location are to be determined.
Our intention is to design a show that is not only beautiful to look at, but one that also generates thought and inspiration by encouraging engagement and inquiry. Our goal with Art of the Cosmos is to feed all of the senses, mind, body, heart and spirit and to activate creativity and curiosity in all who attend ... As well as within the artists who participate.
THINK 'SCALE'
An art show about The Universe, requires Scale to inspire. We are looking for large, dramatic pieces, (that are innovative and thoughtful) to capture the feel of Space, so please keep that in mind when you apply.
If you work in smaller formats, please consider how we might group your work in multiples for higher impact.
**Please also note that we are open to all approaches and concepts. We invite you to share your unique ideas, innovative expressions and creative approaches in your work and encourage you to not only consider the 'literal' interpretations generated by the Hubble imagery, but to also consider other interpretations that invite inquiry into Myth, Symbolism, Culture, Evolution and Consciousness.
If you do not work in a 'traditional media' then feel free to apply in the 'Other' category.
PITCH A 'CONCEPT' IF YOU HAVE ONE
We will be inviting artists based on 'a body' of work, so send us your best stuff. HOWEVER ... if you have an idea, for an awesome piece, but haven't created it yet, then please include a concept image, or maquette in your application. Be sure to include a detailed description of the concept in your application, including size, media and installation requirements.
If we are interested in your 'Concept proposal' and your body of work is a fit, then we will contact you for a personal interview to discuss the Concept further.
**Also be mindful that if we should accept your Concept piece, that it would need to be completed and ready to install by end of February 2020.
CREATING A WIN/WIN/WIN/WIN
Our Intention as Curators for Art of the Cosmos is to make the event a Win for the Community who attend, the Sponsors who support, the Scientists who educate and especially for the Artists who contribute their Heart and Soul to create their beautiful work. We plan on providing you with a powerful international platform to share you work, and to be sure that it is presented in a one of a kind venue that respects and honors the work that you do.
We intend to curate a show of excellent caliber, high creativity, thoughtful expression, powerful influence and global reach.
Artist perks include: shipping of works, video promotion on our website and social media, tickets to our Celebrity VIP Opening Gala and much more.
If that sounds like a good fit for you, we'd love to see your work.

ELIGIBILITY & ENTRY FEES
Artists must be over the age of 16 years.
Only entries made through the CaFE platform will be considered.
The entry fee is $30.
DEADLINE: October 31, 2018 (Midnight PST)
Artists will be notified of acceptance no later than December 30th, 2018.
Open to International artists
APPLYING IN MORE THAN ONE CATEGORY?
Important: This application represents one category of artwork, with 4-6 images of the work. If you wish to enter additional artworks in other categories, please complete and submit the first application, then return to 'Apply to Calls' and choose 'APPLY AGAIN TO THIS CALL'.
You may submit up to 3 applications in different categories. The $30 application fee will apply to each submission.
PORTFOLIO EXAMPLES
You may submit a minimum of 4 and maximum of 6 images. Please ensure high quality/ high definition images.
If you are submitting Music or Video, you may submit ONE Video file and/or ONE Audio File. If you have multiple audio clips, please combine them into one file. Please do the same if you have multiple video clips. Label and describe accordingly in the Artist description.
Maximum file sizes:
Images: 5 MB per image: Maximum per application: 30 MB
Audio: 10 MB per audio : Maximum per application: 10 MB
Video: 100 MB per video : Maximum per application: 100 MB
Artists may apply in more than one media. But applications must be submitted separately.
MUSIC & VIDEO SUBMISSIONS ADDITIONAL INFO
Our application platform requires that a minimum of 4 images be included in every submission. So if you are submitting for video, please include 4-6 image stills of your presentation or it's set up. If you are submitting for music, please include 4-6 images that inspired the piece or you feel are representational of what the music represents. Thanks.
COMPLETION & DELIVERY OF WORKS
The Artist agrees that if selected for The Art of the Cosmos, that the piece/s approved for the show will be completed and shipped to the exhibit space at least 4 weeks prior to the event.
If the works require specific installation by the artist, the artist agrees to be available for on-site installation in the time required to complete the works.
SHIPPING OF WORKS
Artist agrees to prepare, pack and arrange appropriate shipping for their artwork. This includes appropriate boxing or crating of works as necessary.
Art of the Cosmos will pay shipping and insurance to the exhibit and for any unsold works to be returned after the exhibit.
The shipping of any sold works will be the responsibility of the Buyer.
EXHIBITION OF WORKS
Artist agrees to make works available for the entire run of the exhibit and to make pieces available for sale at the event. No pieces may be removed prior to the end of the event.
The Artist agrees that the organizers may photograph or reproduce the artwork for purposes of publicity or promotion.
DISPLAY & INSURANCE
All works must be made as display ready as possible. Hanging works must be soundly framed, dry and be ready for hanging with appropriate hardware.
Each work must be clearly labeled with artist information, details and pricing
The Organizers will exercise all reasonable care in handling accepted artworks, but it is highly suggested that artists have insurance against, damage, fire and theft of individual works while in the Organizers custody.
PRICING, SALES & COMMISSIONS
Artist agrees that pieces are available for sale. Pieces are to be priced by the artist. (pricing will be approved by the Organizers)
A 8.25% California Sales tax will be added to the sales price where applicable.
The artist appoints the Organizers as his or her agents for all purposes associated with the exhibition and sale and agrees to allow the Organizers to offer all works for sale to the public at the price designated by the artist. This price will be listed in the show catalogue and the sales commission will be based on this price.
Artists will be required to complete all appropriate tax information prior to the show and prior to receiving payment for any sold works.
A sales commission of 25% will be charged on the sale price of each work.
Payments for sold works will be made to the artist within 30 days of the close of the show.
OPENING VIP RECEPTION & PROMOTION
Artists will receive 2 free tickets to the Celebrity Gala Opening
Artists will receive 2 free tickets to the StARs Creativity Conference
Artists work will be featured in Gala Catalogue and Event Brochure
Artists will also be featured in Video Series and Social media promotion
SOLD & UNSOLD WORKS/ CLOSE OF SHOW
Shipping and delivery arrangements of any works that are sold through the show will be arranged between the Organizers, the Artist and the Buyer. Delivery and Installations costs will be the responsibility of the Buyer.
No sold pieces will be released until the close of the exhibit.
All unsold works will be returned to the artist within 30 days of the close of the exhibit. If will be picking up your own unsold pieces, it will be important that your works are collected in a timely manner.
For any works being picked up by an agent of the Artist, the agent must have a signed letter from the artist and a photo ID of the agent will be required at the time of pick up.
Print this Page
View Legal Agreement