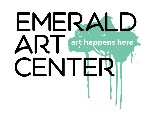 13th Annual Emerald Spring Painting Exhibition 2018


Emerald Art Center
500 Main St
Springfield, OR 97477


Entry Deadline: 3/14/18
Application Closed

REQUIREMENTS:

Media
Images - Minimum: 2, Maximum: 4
Total Media - Minimum: 2, Maximum: 4

Entry Fee (Entry Fee - 2 images for the 13th Annual Emerald Spring Painting Exhibition 2018): $35.00
Media Fee (per sample over minimum): $10.00

Media Entry Fee - 2 images $35; 3 images $45; 4 images $55
Emerald Spring Exhibition 2018 will be juried from digital submissions by nationally recognized artist, Randy Meador http://www.randymeador.com

•CATEGORIES:
Qualifying media include: oil, watercolor, acrylic, encaustic or pastel - or a combination thereof. If painting is two or more mediums, it is considered mixed media and a statement of execution must be provided.
•Excluded from this painting competition are the following: drawings, photography, digitally or computer enhanced work, hand-pulled prints, giclees and reproduction prints.
(Note:We hold a Fall Photography Exhibition also)

ENTRY DEADLINE: Wednesday, March 14th, 2018

OTHER IMPORTANT DATES

NOTIFICATION TO ARTISTS: will be via email no later than March 24

SHIPPED ARTWORK: must be received no later than April 27 to be included in this show. Ship accepted artwork to: EMERALD ART CENTER, 500 Main St, Springfield, Oregon 97477

HAND DELIVERED ARTWORK of Accepted Works: Fri April 27 or Sat April 28
Deliver artwork directly to the Gallery:
EMERALD ART CENTER, 500 Main St, Springfield, Oregon, 11:00 a.m. - 4:00 p.m.

Artist's Reception & Critique: Friday Evening, May 4

Exhibition Dates: May 1 thru June 1

Return of artwork:
Pickup from Gallery, Saturday, June 2
Shipped from Gallery Monday, June 5

CASH PRIZES AND AWARDS:
$1500 Best of Show
$1000 Gold Medal
$700 Silver Medal
$500 Bronze Medal
$300 Award of Distinction
$250 People's Choice Award
$200 Founder's Award
In addition to various Merit and Recognition Awards to be announced.

ELIGIBILITY
1. This is a juried painting competition open to all artists residing in the United States, 18 or older.
2. All artwork shall be no larger than 42" in any direction (42"X 42") including frame.
3. Diptychs & triptychs must be contained in one frame that meets size requirements.
4. All entries are presented to the juror in an anonymous manner.
5. Accepted works may not be removed before the conclusion of the exhibition.

INSTALLATION REQUIREMENTS
Accepted artwork must be shipped 'installation ready'. All work must be framed with wire hangers - no sawtooth hangers. Orientation or installation instructions and specialized hardware should be included with the work. For any artwork that requires non-standard set up, please include detailed unpacking, hanging, or re-packing instructions.

ENTRIES:
1. Online CAFE entry due on March 14, 2018. POSTAL ENTRIES WILL NOT BE ACCEPTED.
2. The non-refundable entry is: 2 images for $35, 3 images for $45 and 4 images $55. Each entry must be paid in full. (You may enter just one entry if desired at $35 - the second image requirement can be a detail view.)
3. A $25 handling fee is assessed for shipped artwork, $10 for hand-delivered.
4. Artists may submit up to four images per entry but only one entry per artist will be included in the exhibition as selected by the juror.
5. Artists whose work is accepted, will receive shipping instructions via email. All shipments must include a prepaid return shipping label (or email return label at the conclusion of the show) and be shipped in a container appropriate for re-use in return shipping. Please, no styrofoam peanuts in packaging.
6. Accepted work which differs significantly from the image provided will be rejected.
7. Paintings must be for sale. Emerald Art Center retains 35% commission.
8. No price change may be made after entries are accepted.

Liability:
Artwork and entry materials will be handled with all possible care while in the possession of the Emerald Art Center. Emerald Art Center is not responsible for artwork while in transit. Artists must carry their own insurance if desired. Artists are responsible for round-trip shipping and insurance of artwork.