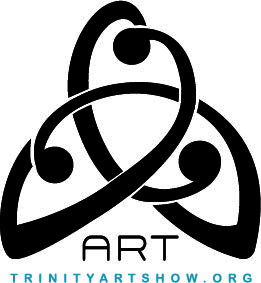 2nd Annual Trinity Episcopal Church National Juried Exhibition
Contact Email:
haydenarts18@gmail.com
Call Type:
Exhibitions
Eligibility:
National
State:
California
Event Dates:
10/5/18 - 10/26/18
Entry Deadline:
8/17/18
Application Closed
REQUIREMENTS:
Media
Images - Minimum: 3, Maximum: 6
Total Media - Minimum: 3, Maximum: 6
Entry Fee (2nd Annual Trinity Episcopal Church National Juried Exhibition): $45.00

Media Fee (per sample over minimum):$5.00

Sacramento, CA - Trinity Episcopal Church Call for Art
Total cash awards: $5,000.
First place: $3,000. Second place: $1,500. Honorable Mention: $500 each.

Overview
It is the mission of the Trinity Cathedral Christian Art Festival to encourage artists to create visual art providing a unique perspective on the Christian view and experience in contemporary life. To that end, Trinity Cathedral is offering a call to artists with the theme "Who Is My Neighbor?" The question forming the theme of this show is intended to promote full exploration of humanities' shared community and experiences. Accepted applicants will have their work exhibited at a location to be determined in Sacramento, CA, from October 5 - October 26, 2018.
PRIZES: Total Cash Awards - $5,000: First place - $3,000; Second place - $1,500; Honorable Mention - $500
EXHIBITION DATES: Oct. 5 – Oct. 26, 2018
CALL FOR ENTRIES:
Theme: Who Is My Neighbor?
Submit at http://trinityartshow.org
Juror, Brett DeBoer, Chair, Visual Arts Department, University of the Pacific, Stockton, CA http://brettdeboerportfolio.wordpress.com
Location - Sacramento, CA
ENTRY DEADLINE (online submission only): Friday, Aug. 17, 2018 11:59 pm MST
NOTIFICATIONS: Tuesday, Aug. 28, 2018
Eligibility for entering the show:
• Open to all artists residing in the U.S.
• Original art work produced in the last two years depicting subject matter related to the theme of the show.
• Work cannot have been previously exhibited in Sacramento within the last two years.
• All work must be for sale.
ACCEPTED MEDIA: Two-dimensional art work including work with a high relief which does not project from the plane of the art work more than 9 inches.
SIZE RESTRICTIONS: TBD
INSTALLATION SPECIFICATIONS: Art work selected for display must be ready to be hung. Work under glass requires rigid frames. Saw tooth hangers cannot be utilized.
ENTRY FEES: $45 for up to 3 entries. $5 each additional entry. Limit of 6 entries per artist.
DELIVERY: Accepted work must be shipped or otherwise delivered to Sacramento between Tuesday, September 18 and Thursday, September 20, 2018 by 5 pm PST. Deliveries and/or shipments will be accepted between 11 am to 5 pm on those dates.
ADDRESS: TBD
SALES: Artists receive 60% on the sale of their work.
SHIPPING: Artists are responsible for all shipping costs. Please include a return shipping label.
RETURN: Unsold artwork that is not being shipped must be picked up on Tuesday, October 30, 2018, 1pm-5pm.
A late fee of $10/day will be applied to work picked up after Oct. 30.
Contact Call Administrator Nisa Hayden if you need to make alternative arrangements for artwork delivery or pickup. haydenarts18@gmail.com

Print this Page
View Legal Agreement