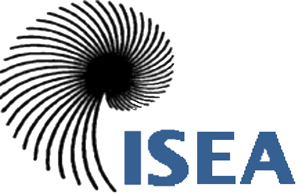 27th Annual International Society of Experimental Artists
For intake questions contact:
June Galaz
713-882-6987 or email: JuneGalaz@q.com
TO SEND CHECKS:
ISEA
% Dr. Merle Plagge, ISEA
10247 South Westnedge Avenue
Portage, MI 49002
Contact Email:
JuneGalaz@gmail.com
Call Type:
Exhibitions
Eligibility:
International
State:
Oregon
Event Dates:
9/7/18 - 10/28/18
Entry Deadline:
6/20/18
Application Closed
REQUIREMENTS:
Media
Images - Minimum: 1, Maximum: 2
Total Media - Minimum: 1, Maximum: 2
Entry Fee (ISEA member entry fee): $55.00
Entry Fee (Non ISEA member entry fee): $55.00

The International Society of Experimental Artists (ISEA) was formed in 1991. Our purpose was to give ALL mediums a venue to have work shown in an annual juried exhibition within the United States or abroad.

ISEA is pleased to host our 27th Annual Juried Exhibition from September 7 to October 28, 2018 at OCCA/VAC - Runyon Gallery, Newport, Oregon. All artists, 18 years and older, are eligible to enter. Artists may enter one or two pieces, in all media (excluding video), and work must have been completed in the past three years. Fee for entry is $55 for non-members and $30 for ISEA members. (members will receive a discount coupon code so members only pay $30 at checkout).

Approximately $10,000 in prizes will be awarded, including a $2,000 Best of Show Award. ISEA also prints a full color catalog of each exhibition. All members and accepted non-members will receive the catalog.

PLEASE READ ALL OF THE RULES AND TERMS BEFORE APPLYING.
SUBMIT IMAGES AND DETAILS (AS NEEDED) FOR NO MORE THAN 2
(TWO) WORKS.

Entry: Entry is digital, through the www.callforentry.org (CaFÉ) website.

Search keyword "ISEA." There is no additional fee to apply through CaFÉ.

Deadline: Deadline for entry is June 20, 2018

Number of Entries: Each artist may submit up to two works in any medium.
Only one of the two is eligible for acceptance. Video entries may not be submitted.

Entry Requirements

Artwork Specifications
Original experimental artwork in any media completed within the last three years and not shown in any previous ISEA exhibits including the Member-Only Digital Exhibitions. Be sure to check your records to avoid elimination.

Commercial reproductions, including giclée prints, will not be accepted. Traditional print media, photography, and digital art should be from a limited edition.
Artwork that is accepted by the juror must be sent – no substitutes.
No price changes from the original price the artist attached to their own work on Café'
ISEA does not paint walls for artists. Artwork must come ready to hang. We can attach parts with instructions from the artist and do small repairs.

You may submit TWO pieces of artwork for the exhibit. Only one piece of artwork may be accepted.

Submit a written statement about the experimental aspects of your work in the area available for "Experimental Art" Explain why and how your art is experimental for you.

2D Artwork
Framed and matted pieces must use Plexiglas (no glass).

Finished/framed maximum size is 48" in any direction; weight limit is 25 lbs.

Submitted pieces must NOT include any of the following: glass, anti-glare glazing, frayed wire ends, saw tooth hangers, or smudged and dirty mats.
3D Artwork
Two views of each piece are required.

Size Maximum Freestanding: 8' H x 4' W x 4' D

​Size Maximum Pedestal: 3' H x 2' W x 16" D

Weight Maximum 55 lbs 35 lbs

Preparing Your Digital Images for Upload - IMPORTANT
Images must be saved in JPG format.

Resolution must be 300 DPI.

Image size should then be approximately 5"x7".

Total image size must be less than 5mb.

· Upload submission images:- VERY IMPORTANT
Two images for 2D artwork, one for each piece (total 2 images)

File names for 2D artwork MUST BE IN THIS FORMAT: LastName_FirstName_Titl_HxW.jpg. Size (finished/framed) must be indicated with Height and Width. Example: VanGogh_Vincent_StarryNight_16Hx20W

Four images for 3D artwork, each piece with two perspectives (total 4 images)

File names for 3D artwork, each with two views: LastName_FirstName_Title_View_size.jpg. Size must be indicated with Height, Width, and Depth. Example: VanGogh_Vincent_StarryNight_Front_16"Hx20"Wx4"D

If you have any questions or comments, or wish to become a member, please
Contact Us www.iseaartexhibit.org or https://isea.wildapricot.org

Juror Information

This year's juror is Ruth Armitage, NWS
Ruth Armitage is a Signature Member of the National Watercolor Society, Rocky Mountain National Watermedia, California Watercolor Association and the Northwest Watercolor Society. The Watercolor Society of Oregon has awarded her its Outstanding Service Award and she served as its first Delegate to the Western Federation of Watercolor Societies.
You can find Ruth's work at the Portland Art Museum's Rental Sales Gallery and Mary Lou Zeek Gallery. Ruth is a seasoned instructor and has juried several local and state exhibitions. She enjoys sharing the creative process in the classroom and watching lightbulbs come on in her students eyes.
Ruth and her husband Marc maintain a small farm and studio in rural Oregon City.

Print this Page
View Legal Agreement