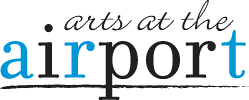 2018 Flying Solo Call for Artists Nashville International Airport
Contact Email:
arts@nashintl.com
Call Type:
Exhibitions
Eligibility:
Regional
State:
Tennessee
Entry Deadline:
3/31/18
Application ClosedNumber of Applications Allowed:
3
REQUIREMENTS:
Media Images:7


NOTE ABOUT ELIGIBILITY: This opportunity is only open to Tennessee residents or artists who can demonstrate a strong connection to Tennessee either through prior residency or your work.
Established in 1988, the Arts at the Airport Foundation is an ever-growing, ever-changing showcase of Tennessee's cultural heritage and creative talents. The terminal and surrounding facilities at Nashville International Airport were designed to incorporate rotating public art exhibitions and permanent acquisitions for the enjoyment and enrichment of its passengers, visitors, and employees.
The Flying Solo Exhibition Series is supported by the Metropolitan Nashville Airport Authority (MNAA) and is funded under an agreement with the Tennessee Arts Commission (TAC). Honoraria awarded to selected artists for a Flying Solo exhibition range from $500 to $1,000.
FLYING SOLO
Part of the Arts at the Airport program, the Flying Solo Exhibition Series was developed in 1996. The series provides a highly visible venue for Tennessee artists, and acts as an advocate for the public value of art in the region.
CATEGORIES
You must choose one category per application submission. You can submit more than one application if your work fits more than one category.
Ticketing Lobby
Artists working in large-scale 2-dimensional media (or possessing and demonstrating the ability to do so) or low profile 3-dimensional media, i.e. suspended installations, and sculpture. This category requires a site-specific proposal explanation or sketch.

Art Cases
Artists working in 3-dimensional media

Concourse C Exhibit Walls
Artists working in 2-dimensional media including photography (artwork must be framed or able to be protected by plexi – profile less than 4" including frame and molding).
Concourse A Exhibit Cases - Community Groups
Community groups, non-profit organizations, universities and other groups with a Tennessee connection are encouraged to submit art exhibit proposals in this category.
A full description of each space, including photos, can be found at: www.flynashville.com/arts.

SELECTION CRITERIA
Selection criteria include the applicant's professional qualifications, proven experience including a history and/or ability to undertake installations of a similar scope, and artistic merit as evidenced by submitted visual materials.
SELECTION COMMITTEE
The Selection Committee is comprised of members from the Arts at the Airport Board of Directors and the MNAA's Community Affairs division. Members of the AaA Board of Directors are listed on flynashville.com.
Complete proposal submissions must include:
1. 7 Digital Images
2. Site-Specific Proposal Description, if applicable
3. Brief Artist Statement
4. One to two paragraph Biography
5. Two Page Résumé or Curriculum Vitae
Deadline for proposals is Saturday, March 31, 2018 at 12 Midnight, Mountain Standard Time / 1:00 a.m. Central Standard Time.
Print this Page
View Legal Agreement