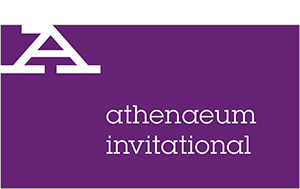 2018 Athenaeum Invitational


The Athenaeum Gallery
201 Prince Street
Alexandria, VA 22314


Event Dates: 9/13/18 - 11/11/18
Entry Deadline: 7/13/18
Application Closed

REQUIREMENTS:

Media
Images - Minimum: 1, Maximum: 3
Total Media - Minimum: 1, Maximum: 3

Entry Fee (2018 Athenaeum Invitational): $40.00



Underwritten by TTR Sotheby's International Realty, The Athenaeum Invitational celebrates the visual arts of Virginia, Maryland, the District of Columbia and West Virginia in the Athenaeum Gallery in Alexandria, VA. It is a theme-based event featuring the works of both specially-invited artists who have exhibited in the Athenaeum Gallery in the past, as well as works selected through a call for submissions open to anyone living or working in Virginia, the District of Columbia, or Maryland. A $1500 prize for the best work will be awarded to an invited artist, and a $1000 prize will be awarded to an artist from the open call

The 2018 Athenaeum Invitational: The Cabinet of Curiosities

Cabinets of curiosities, first popular in Renaissance Europe, were broad collections of objects of nature, science, archaeology, religious relics, the arts, and the bizarre. Before public museums were common, these privately-owned cabinets were seen as status symbols and said something about the collector and their ability to collect the contents. They were usually displayed in elaborate structures made of exotic materials, featuring specially constructed drawers and compartments to house wonderous specimens. In fact, the German term for such cabinets was Wunderkammer - wonder cabinet. In some instances the comprehensiveness of the collection was noteworthy, sometimes the diversity was celebrated, and sometimes the cabinet itself was as amazing as what was contained within.

This exhibition asks artists to explore any aspect of Cabinets of Curiosities or Wunderkammers. Interpretations may be literal or abstract. Topics and points of departures may include, but are not limited to considering
The

pull of unusual and extraordinary objects, and the human desire to own them

What makes an inanimate object special, wonderful or curious
What the objects we collect say about us
How items in a collection relate to each other and to us

How items in a collection help us better understand the world around us.

A collection as a metaphor for life

Collecting things as a means of imposing control

Interpretations on Cabinets of Curiosities

The relationship of items to the items that contains them
For more information on Cabinets of Curiosities visit the following sites:
https://en.wikipedia.org/wiki/Cabinet_of_curiosities
http://www.bl.uk/learning/timeline/item107648.html
http://mentalfloss.com/article/55324/11-wonderful-wunderkammer-or-curiosity-cabinets
https://www.metmuseum.org/toah/hd/kuns/hd_kuns.htm
All entries must include a brief statement discussing how the work of art relates to the theme.
Selection Criteria
Artists who live or work in Washington, DC, Maryland, Virginia and West Virginia may enter. Works will be chosen that show aesthetic excellence, mastery of media, creativity, thoughtfulness and relevance to the theme by submitting a brief artist statement.

Artwork Specifications
Work must be available from September 9 – November 11, 2018.
All visual media is welcome, but every work must be wall-mounted.
All works must arrive wired and ready to be hung with picture hooks.
Work must be less than 9 inches deep.
Painting, drawing, collage, etc. must be framed or fully finished, wired, and ready to hang on picture hooks.
Sculpture must be less than 9 inches deep and lighter than 30 pounds.
Works that require electricity will not be accepted.
Entries that do not comply with the rules will be disqualified.
Delivery/Shipping
The artist is responsible for getting, or arranging to have their work delivered, to the Athenaeum Gallery by Sunday afternoon, September 9, 2018 between two and four in the afternoon.

The artist is responsible for removing unsold works from the gallery on Sunday, November 11, between 4 and 5:30 pm.

The Athenaeum is not responsible for works left in the gallery after the close of the show.

Sales
The Athenaeum Gallery will retain a 40% commission on works sold, and will issue a check for 60% of the sales price to the artist no longer than thirty days after the show has closed.
Sold work remains in the gallery until the last day of the show.
Work does not have to be for sale to be included in the show.

Insurance
All works in the show will be insured by the Athenaeum Gallery for 100% of the retail price from September 17 - October 29, 2017.

Key Dates:
Submission deadline is July 13, 2018
Accepted artists will be notified by August 13, 2018 via email
Entries need to be delivered to the gallery, Sunday, September 9 between 2 and 4 pm
Opening reception is Sunday, September 16, 4 - 6 pm
All unsold works need to be removed on Sunday, November 11, between 4 - 5:30 pm
About the Athenaeum
The Athenaeum Gallery is the headquarters of the Northern Virginia Fine Arts Association (NVFAA). Founded in 1964, the NVFAA is dedicated to the pursuit of excellence in all forms of art, and to establishing programs that will enrich the cultural life of Northern Virginia and the surrounding metropolitan area. The Athenaeum Gallery exhibits work created solely by artists living or working the region and strives to present visitors with a wide variety of excellent work and unique experiences.