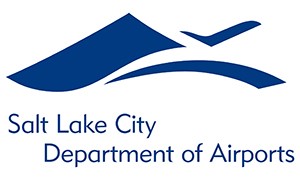 Salt Lake Corporation Department of Airports Whimsy Walls RFP
Mailing Address
Contact Email:
dana.hernandez@slcgov.com
Call Type:
Public Art
Eligibility:
National
State:
Utah
Entry Deadline:
3/20/18
Application Closed
REQUIREMENTS:
Media
Images - Minimum: 1, Maximum: 5
Total Media - Minimum: 1, Maximum: 5
SALT LAKE CITY CORPORATION DEPARTMENT OF AIRPORTS
Terminal Public Artwork – Whimsy Walls
776 N Terminal Drive
Salt Lake City, UT 84122
Entry Deadline: March 20, 2018, 11:59pm MDT
Each Commission: $7,000, 24 opportunities
Number of Submissions Allowed: 1
The submission may contain up to 5 images.
Media Requirements:
Images – Minimum 1, Maximum: 5
Total Media – Minimum 1, Maximum 5
View Call on saltlakepublicart.org
Project Background:
The Salt Lake City International Airport has embarked on an Airport Redevelopment Program that includes the addition of large scale art walls – Whimsy Walls – in the design of approximately twenty-four (24) restrooms throughout the new airport scheduled for completion in 2020. Each restroom will feature unique vinyl wall wraps created from original artwork, which are intended to create immersive and engaging experiences for travelers.
It is anticipated that all 2-dimensional art styles will be represented in the installations, including but not limited to, abstract, figurative, representational, graphic, conceptual, collage, landscape, print, photography, etc. Artists may choose to submit work that reflects the spirit, culture, landscape and community of Salt Lake City, however all subject matter will be considered.
Artists interested in submitting proposals for consideration should note that all artwork submitted must be original and one-of-a-kind. Salt Lake City shall acquire all intellectual property rights associated with the artwork, and the artwork may not be reproduced by the artist for any purpose other than the Artist's portfolio, but may be reproduced by the Airport and displayed in other areas at the Airport. All artwork will be attributed to individual artists/artist teams with a plaque.
Artwork must be appropriate for a diversity of viewers and may not contain promotional, advertising, religious, sexual, violent, or negative imagery, including demeaning or disparaging images or language, or convey political partisanship. Artwork shall also not include unlawful goods, services, or conduct; alcohol; cigarettes; tobacco; or other controlled substances.
Respondents are required to meet all submittal requirements and will not be responsible for the reproduction, fabrication, or installation of the Whimsy Wall Public Artwork. Selected artists may be present for artwork installation at their own expense.
This is a national call for artists. All artists residing in the United States of America are welcome to apply. Local Utahns and emerging artists are encouraged to apply.
The 24 projects to be commissioned include three different wall dimensions available for art installations. Artists may submit 5 total, unique images for:
1. Wall A: Four Available - 9' High x 38' 6" Wide
All four walls are to be unique and artists can submit up to 5 submissions for a walls A, B, and C combined.
To View Example (Approximately to Scale) click "View Site Details" above or visit saltlakepublicart.org.
2. Wall B: Six Available - 9' High x 16'8" Wide
All six walls are to be unique and artists can submit up to 5 submissions for a walls A, B, and C combined.
To View Example (Approximately to Scale) click "View Site Details" above or visit saltlakepublicart.org.
3. Wall C: Fourteen Available – 9' High x 32' Wide
All fourteen walls are to be unique and artists can submit up to 5 submissions for a walls A, B, and C combined.
To View Example (Approximately to Scale) click "View Site Details" above or visit saltlakepublicart.org.
All artwork depicted on Site Map page is for demonstration purposes only.
Artist: Gordon Huether
Minimum Qualifications:
1. Respondent shall be in good standing with regard to prior agreements or indebtedness with Salt Lake City. Any existing post due debt or any failure to fulfill the provisions of any previous Agreement with City may be cause for rejection of the Proposal and disqualification of the Respondent.
2. All selected artists will be expected to follow and provide their
final selected
(proposals do not need to be in this format until it is requested)
artwork
following the specified requirements:
MEDIA

Art will be accepted on CD ROM or DVD discs. Files can be sent via email (under 5MB) or uploaded to a file-sharing site. A low-res jpg or PDF of final artwork for review purposes should be included.

FILE FORMATS

Accepted file formats are as follows:

Adobe Photoshop (.psd or .tif)
Adobe Illustrator (.ai or .eps)
Adobe InDesign (including supporting links and fonts)
Macromedia Freehand (.fh_)
Adobe Acrobat (.pdf uncompressed)

FINAL FILE SUBMISSION REQUIREMENTS

Convert fonts to outlines whenever possible – or be sure to include both screen and printer fonts.
Supply a printed hardcopy or low-resolution PDF as a guide/FPO. Please indicate the scale at which the file was created.

SPOT COLOR MATCHING REQUIREMENTS

Spec all spot colors as Coated PMS colors – use the PMS color from the swatch book in the program you are using.
Do not use CMYK builds

The exception to the above rule is Black.

Specify Process Color Black using CMYK values of 30-30-30-100 and always build this color in CMYK – not RGB.Metallic colors are reproducible using CMYK links.

IMAGE RESOLUTION AND COLOR REQUIREMENTS

All images in your file should be at the same resolution – ideal resolution specifications are 200dpi.
Responding to this Call for Artists acts as confirmation that Respondent agrees to all terms in and shall execute the contract, the form of which may be found by
CLICKING HERE
with no exceptions.
Selection Criteria & Process
The Salt Lake Art Design Board, in consultation with project partners/managers, will review all properly submitted applications and will recommend artists/teams for each commission to the Mayor for final approval. A single artist/team may be selected for more than one commission.
Proposal Requirements:
Proposals must be electronically received via callforentry.org not later than 11:59 p.m. Mountain Time on March 20, 2018. No other method of submission will be accepted.
1. LETTER OF INTEREST Letter of interest must include the Respondent's vision for this artwork, artist statement, and description of relevant past work. The letter of interest must be 3,000 characters or less.
2. PROPOSAL Although the final artwork may change slightly to fit the requirements of the project and fabrication needs, the initial submission should reflect the artist's final concept. Proposals shall be comprised of no more than 5 visual, to scale, images indicating directly on the image if the proposed artwork is for Wall A, Wall B, or Wall C. Artists shall label their artwork as "Wall A," "Wall B," or "Wall C," on the top left corner of the image.
Artists shall only submit one, to-scale image per design.
Only two (2) dimensional media will be considered.
Submission(s) must be original works of art by Respondent and never have been published or displayed publically.
All submissions must be to scale. Submissions not submitted to scale will not be considered.
3. CURRENT RESUME Resumes must indicate Respondent's name, address, telephone number, and email and shall be no more than 5,000 characters in length.
Incomplete or improperly formatted proposals will not be considered.
More Information:
Any materials not specifically requested as part of this application or exceeding the maximum page length or format requirements will not be considered or reviewed by the Selection Committee.
Incomplete submissions or any application that has not been submitted within the parameters set forth above, as determined by the Salt Lake City Public Art Manager, will not be reviewed or considered.
All questions regarding this RFP are to be directed only to Salt Lake City Public Art Program Manager at dana.hernandez@slcgov.com Questions may not be answered if sent after March 18th at 5:00pm MDT. All questions and responses will be posted at http://saltlakepublicart.org/for-artists/calls-for-artists/ for all applicants and potential applicants to review. Applicants may be disqualified if any unsolicited contact related to this RFP is made with a member of the Artist Selection Committee or Salt Lake Art Design Board other than the Public Art Program Manager during the selection process. All communication will occur electronically via email or through callforentry.org. No phone calls please.
Contact: Dana Hernandez, dana.hernandez@slcgov.com
Website: http://saltlakepublicart.org/for-artists/calls-for-artists/
Schedule:
Call for Entries Available: February 13, 2018
Applications Due: March 20, 2018
Artist Selection and Notification: April 2018
Contract Execution Deadline: May 2018
Artwork Delivery Deadline: July 2018
Installation: March 2020
Dates are subject to change except the application deadline of March 20, 2018.
Salt Lake City Public Art Program
The Public Art Program, which commissions artists' work for City-owned buildings and public spaces, was established by ordinance in 1984. The Salt Lake Art Design Board is an advisory group of citizens representing different City Council districts, appointed by the Mayor and confirmed by the City Council, to oversee Salt Lake City's public art program. They are selected for their related arts expertise and willingness to serve the community. The Design Board is directed, by ordinance, to select artists for public art commissions in Salt Lake City and recommend those artists to the Mayor for final approval.
Salt Lake City Corporation Additional Policies
The Salt Lake Art Design Board and Salt Lake City Corporation reserve the right to reject any or all applications, to reissue the Call for Entries, or to terminate the selection process or project at any time without prior notice. No applicant shall have the right to make a claim against the Salt Lake City Department of Airports, or Salt Lake City Corporation in the event the RFP is canceled, or the City decides not to proceed with the selection or commissioning process, awards a contract, or determines not to award any or all contracts specified in this document. No protests will be accepted or reviewed. All submissions are subject to City Code 2.44, governing conflicts of interest.
Print this Page
View Legal Agreement