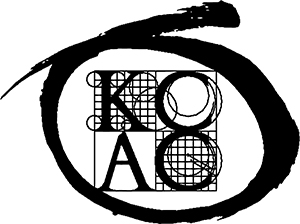 Kansas City Artists Coalition: River Market Regional Exhibition


Kansas City Artists Coalition
201 Wyandotte #105
Kansas City, MO 64105


Entry Deadline: 5/23/18
Application Closed

REQUIREMENTS:

Media
Images - Minimum: 1, Maximum: 5
Video - Minimum: 0, Maximum: 5
Total Media - Minimum: 1, Maximum: 10

Entry Fee (Kansas City Artists Coalition: River Market Regional Exhibition): $40.00



KANSAS CITY ARTISTS COALITION: RIVER MARKET REGIONAL EXHIBITION
The theme "Sounds of the City" was selected to celebrate the 2017 designation of Kansas City as a music city by UNESCO, the United Nations Educational, Scientific and Cultural Organization. Artists are invited to interpret the theme; drawing on whatever musical, rhythmic, organic, staccato sound that inspires you.

The River Market Regional Exhibition is KCAC's 35th Annual Juried Competition. RMRE is unrestricted media, but limited to artists residing in Missouri, Kansas, Nebraska, Iowa, Oklahoma, and Arkansas and to members of the Kansas City Artists Coalition.

River Market Regional Exhibition "Sounds of the City"
July 13 – August 10, 2018
In the Mallin and Charno Galleries
#RMRE2018 use on all social media!

Calendar
May 23 Deadline for submissions at www.CallForEntry.org
June 12 Notification of artists e-mailed (to the address in CaFÉ profile)
July 5-7 Work due. 11-4 p.m. Thur/Fri/Sat July 5-7
July 13 Opening Reception. 6-8:30 p.m.
Aug. 10 Exhibition ends.
Aug. 11 Pick up of hand delivered works. 11-4 p.m.
Aug. 15-17 Return of shipped work.

Juror
Saralyn Reece Hardy, Marilyn Stokstad Director
Helen Foresman Spencer Museum of Art, The University of Kansas
Ms. Reece Hardy has more led the Spencer Museum of Art since 2005. Prior to her arrival in Lawrence, she served as director of Museums and Visual Arts at the National Endowment for the Arts (NEA) and director of the Salina Art Center in Salina, Kansas.

Digital Catalog
The Artists Coalition will publish an illustrated catalog available as a pdf and online.

Awards
$2000 in cash prizes.

Eligibility
The River Market Regional Exhibition is unrestricted in media, however, the artworks should address in some capacity the theme of "Sounds of the City."

RMRE is open to artists in a six state region, Nebraska, Iowa, Oklahoma, Arkansas, Kansas, and Missouri; and to members of the Kansas City Artists Coalition.

Media and Specifications
All visual media is eligible. Work requiring special installation (including large or heavy works) will be accepted ONLY IF the artist is available to install the work July 12 or by appointment.

Video: KCAC has two 42 inch LED Monitor and blu-ray players, if artists require different equipment they must provide it for the duration of the exhibition. If you have questions, please call before entering.

To Enter
The Artists Coalition uses CaFÉ at www.CallForEntry.org for submissions. You must create a free profile and upload media. Then scroll down in "CaFÉ Listings" to Kansas City Artists Coalition: River Market Regional Exhibition, click VIEW MORE INFO, read then click APPLY TO THIS CALL follow instructions.

Images
Use good quality image/s (showing just the artwork, NO background, NO details); prepare the images according to the digital specifications required for CaFÉ, see Image/Media Prep

Entry Fee
$40 minimum 1 - 5 entries
Fee is non refundable.
OPTIONAL. Artists who join or renew membership by May 16, 2018 and PRIOR to entering will receive a discount coupon code via e-mail to enter during checkout. Artists Coalition members receive a 50% discount. DURING CHECKOUT (before you enter payment) click box by the first amount (to make a checkmark) then press recalculate, enter the discount coupon code that you received from KCAC. If you do not enter the discount coupon code at checkout you WILL NOT receive a discount. No refunds will be made. To become a member call 816.421.5222 or go online.

Acceptance
Artists whose works are accepted will be notified beginning June 12. Notices will be made via the e-mail you use for your Café Registration; however, we must also have a telephone number where you can be reached on this date. Any accepted work that differs from the digital image will be disqualified. KCAC reserves the right to reproduce accepted works in the catalog and for publicity, documentation, and promotion of the exhibition.

Insurance
The Artists Coalition provides insurance for the exhibition. Artists are responsible for providing their own insurance on works during shipment.

Sales
The Artists Coalition will take 30% commission on work sold from the exhibition. Prices input with images should include this commission and frame, if applicable. This price will be printed in the catalog; changes in price will not be accepted. If the artwork is not for sale indicate NFS and the appraised insurance value on the entry form.

Delivery and Return of Work
SHIPPING ACCEPTED WORKS. Artists pay shipping to and from the Artists Coalition Gallery. Accepted works must be shipped PREPAID and be delivered to the gallery July 5-7. Late or damaged shipments will be returned collect. Works must be shipped in substantial, reusable packing cartons with repacking instructions. (NO Styrofoam peanuts.) Enclose a check for return shipping made payable to the Artists Coalition; include insurance amount (if any) works will be returned via UPS. Shipped work will be returned August 13-15.
HAND DELIVERY OF ACCEPTED WORKS. Works may be hand delivered Thursday - Saturday, July 5-7 between 11 a.m. and 4 p.m. Hand delivered work must be picked up August 11, 11a.m.-4p.m.

RETURN OF WORKS. If return shipment cannot be completed, or if works are sent without return shipping provided for, or if hand delivered works are not picked up August 11, the Artists Coalition will dispose of the work(s) in any way it sees fit without liability or further notice to the artist or lender.

All accepted works must remain in the Artists Coalition Gallery until the close of the exhibition.

Financial assistance has been provided by the Missouri Arts Council, a state agency, ArtsKC Fund, Mallin/Gibson Family Properties and by the Artists Coalition membership.