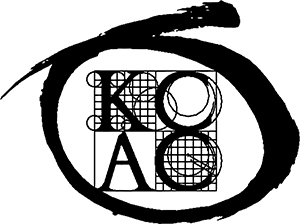 Undergraduate College Student Exhibition


Kansas City Artists Coalition
201 Wyandotte,
Kansas City, Missouri 64105


Entry Deadline: 3/9/18
Application Closed

REQUIREMENTS:

Media
Images - Minimum: 1, Maximum: 3
Video - Minimum: 0, Maximum: 3
Total Media - Minimum: 1, Maximum: 6




KANSAS CITY ARTISTS COALITION'S
UNDERGRADUATE COLLEGE STUDENT EXHIBITION

OPEN TO CURRENTLY ENROLLED UNDERGRADUATE COLLEGE STUDENTS IN MISSOURI AND KANSAS.

CALL FOR ENTRIES

Kansas City Artists Coalition's
Undergraduate College Student Exhibition
22nd Annual Student Juried Competition
Mallin and Jacqueline B. Charno Galleries
201 Wyandotte, Kansas City, Missouri 64105

2018 CALENDAR
March 9 DEADLINE for entry
March 21 Notification of artists e-mailed.
April 6-7 Artwork due, 11 am-4 pm
April 13 Opening Reception, 5-8 pm
April 13-27 Exhibition is open to the public
April 27 Exhibition ends
April 28 Pick up of artworks 11 am-4 pm

JUROR
ERIN & ERIC DODSON, KIOSK GALLERY
Kiosk Gallery is an artist-run space started by husband and wife team Eric & Erin Dodson in September 2012. Our mission is to bring the work of emerging artists to the public, and to provide a space for artists to grow their ideas and elevate the presentation of their work. We aim for inclusiveness and transparency in art and gallery activities – to help encourage participation and the building of community, and to help educate the next generation of artists.

Bios: Eric Dodson is a visual artist, musician, and writer. He studied design at Wichita State University, and spent time in Chicago before settling in Kansas City. Erin Dodson is a photographic artist, and the Assistant Curator of the Hallmark Art Collection. She studied photography at the City College of New York before returning to her hometown of Kansas City. Eric and Erin married in 2012, and in the same year opened Kiosk Gallery.

ELIGIBILITY
The exhibition is open to currently enrolled undergraduate college students in Missouri and Kansas and who are under 30 years of age. Students must provide proof of age and enrollment.

MEDIA AND SPECIFICATIONS
Students may enter one time only with 1-3 artworks. NO multiple entries. All media is eligible. DO NOT submit details or more than one image of the same artwork. Entries must be original work, completed in the last two years and not previously shown in KCAC Galleries.

For more information call: 816/421-5222 or visit www.KansasCityArtistsCoalition.org

TO ENTER
The Artists Coalition uses www.CallForEntry.org for exhibition entries. The site will walk you through Image Preparation and the Application Form. Begin your image prep right away, you can save your portfolio and return to it at anytime.

TO COMPLETE YOUR REGISTRATION YOU WILL NEED….
Image/s. Use good quality image/s (show just the artwork, NO background); prepare the images according to the specifications of CaFé.

Register Online at www.CallForEntry.org. You can save your application and return to it until you complete it and submit it. There is no entry fee.

ACCEPTANCE
Artists whose works are accepted will be notified beginning March 21. Notices will be made via the e-mail you use for your Café Registration; however, we must also have a telephone number where you can be reached on this date. KCAC reserves the right to reproduce accepted works for publicity, documentation and promotion of the exhibition. Students should not submit work needed for scholarship exhibitions.
2D work must be framed and wired for installation; works on paper should be framed under Plexiglas. Sculpture must not weigh over 150 lbs. If accepted, video artists must provide display equipment for the duration of the exhibition.

DELIVERY AND RETURN OF WORK
Works must be hand delivered to Kansas City Artists Coalition on Friday/Saturday, April 6-7 between 11-4 p.m. Work must be picked up April 28 between 11-4 p.m. If works are not picked up on April 28, KCAC will dispose of the work(s) in any way it sees fit without liability or further notice to the artist or lender.

SALES
KCAC will take 30% commission on work sold from the exhibition. Price submitted must include KCAC commission and frame, if applicable.

LIABILITY AND AGREEMENT
KCAC provides insurance for the exhibition.

ABOUT KCAC
The Kansas City Artists Coalition is a nonprofit artist-run organization that promotes visual arts awareness in Kansas City and the surrounding region, and supports the professional growth of its members.

Students may become members of KCAC online www.KansasCItyArtistsCoalition.org. Artists' benefits include: link from KCAC website to artist's website, eligibility for exhibitions, including Snap Space, Underground and members only opportunities, 50% discount on seminars and programs offered by KCAC, listing in Artists Directory, invitations to exhibitions and events, and invitation to Auction Sweetheart Reception.