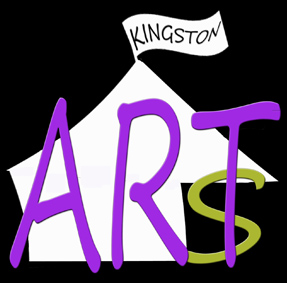 Kingston Fine Arts Show


P.O. Box 1852
Kingston, WA 98346


Entry Deadline: 6/30/18
Application Closed

REQUIREMENTS:

Media
Images - Minimum: 3, Maximum: 6
Total Media - Minimum: 3, Maximum: 6

Entry Fee (Kingston Art Show first 3 images): $40.00
Media Fee (per sample over minimum): $10.00


$40.00 entry fee includes first 3 entries, $10.00 each for additional images up to 6. Notification of results July 5.
All 2D work must be framed or properly wired for hanging, no brackets please. Art must not exceed 48" in width. Sculpture must be solid standing or securly mounted.
All art must be for sale, the artist will receive 70% commission of sales. Proceeds go to our college art scholarship program.
Artwork which differs from the accepted jpgs will not be allowed in the show. No refunds.
Cash awards will be give in all categories plus a Best of Show and Viewers Choice. Nearly $3,000. in awards will be gived out.
Awards are given at the judges discretion. The decisions of the judges are final. Best of show award is $1000.00
KA&C reserves the right to use the accepted images for public relations, marketing and archival purposes. Artists rights are retained.
Physical Delivery of art will be on Saturday July 21st, 10-2 pm. Kingston Community Center at Village Green, off of West Kingston Rd.(26159 Dulay Rd NE. Kingston WA).
All artwork must remain until the end of the show, Sunday, July 29th, 4PM.
Pick up is from 4-6pm on Sunday the 29th and 10am - 12pm on Monday, July 30th..
Shipping & Return; all work must be suitably framed, wired and ready for hanging, or installation. Prints, watercolors and pastels must be framed under plexiglas. NO GLASS. Contact for information. Shipped work must be packaged in a reusable container. NO STYROFOAM PEANUTS. A prepaid waybill for its return must be enclosed. Please make shipping arrangements through the U.S. Postal Service, DHL, FedEx, or UPS. COD returns are not acceptable. The gallery accepts no responsibility for work not retrieved on the pick-up date. Please mark the outside of shipping box with your name.
Ship to E. Holstein at 5941 NE Timberland Dr. Kingston Wa 98346 OR Po Box 1852 Kingston WA 98346. We accept delivery for two weeks before and including July 21.
The Preview Party Reception will start the Festival on Thursday the 26th at 7PM to introduce the artists, jurors and announce the awards. The fun will happen at the Village Green Community Center, 26159 Dulay Rd NE Kingston WA 98346. Do Not ship to this address.
JURORS
Leigh Knowles Metteer, 2D
Education:

M.F.A. Arizona State University, Tempe AZ
K-12 Teaching Cert. Seattle Pacific University, Seattle WA
B.F.A. University of Southern California, Los Angeles CA

Permanent Collections:
National Museum of Art, Washington D.C. (Drawn to Stone Portfolio)
Corcoran Museum of Art, Washington D.C. (Tempe Suite Portfolio)
Carroll Reece Museum, Johnson City, TN (Tempe Suite Portfolio)
University of Alberta Museum, PSC, Edmonton Alberta, (Tempe Suite)
Kennedy Museum, Ohio University, Athens OH (Tempe Suite Portfolio)
University of Tennessee, Knoxville TN (Tempe Suite Portfolio
University of Texas, Tyler TX (Tempe Suite Portfolio)
Mississippi State University, Mississippi State MS (East West Portfolio
Clemson University, Clemson SC (East West Portfolio)
Tamarind Institute, University of New Mexico, Albuquerque NM
State University of New York, Buffalo NY
Bradley University, Peoria IL
Brigham Young University, Provo U
Greater Midwest State University, Wichita Falls, TX
Bapha Varna International Collection, Municipality of Varna, Bulgaria 2005 – present Knowles Studio, Poulsbo WA
2000 - 2009 Olympic College, Bremerton WA
1998 – 2010 West Sound Academy, Poulsbo WA
1993 – 1998 Assistant Professor of Art, Bradley University, Peoria IL

​John Abromowski, Photography
John has been working in photography for over 30 years. He graduated with honors from Franklin Institute in Boston, majoring in Applied Industrial Photography with a minor in Color Photography. He has worked in a number of major photographic studios and commercial labs throughout the Boston area.
A member of the Boston and Providence professional photographic communities.

Staff photographer on top-secret government projects for Northrop Corp.
Traveling staff photographer for Raytheon's publications office.

M

anager of photographic labs in Providence and Boston, followed by ownership of his own professional lab
Brown University Photographer. This provided John the ideal community for high-end photographic services and visual art. Portrait, commercial, advertising, and annual report photography were essential parts of his experience and added to the broad and deep repertoire that he draws on to provide striking and evocative visual imagery that is the hallmark of his work.
Diane Haddon 3D/Craft
Diane Haddon is a multi-media artist working mostly in found object assemblage, collage and mixed media painting. She has exhibited as a featured artist at Northwind Arts Center in Port Townsend and Front Street Gallery in Poulsbo and is currently part of the "Home" exhibit at the Bainbridge Island Museum of Art. She is a member of the Art Project Gallery (formerly Bainbridge Arts & Crafts). She has exhibited in galleries in New Mexico, Austin and Minneapolis. Diane studied fine arts at WWU and has a degree in Advertising Art from SCCC. She has received juried awards from the CVG Washington State competition and Northwind Arts Center. Most days you can find Diane in the place she loves most, her studio, along with her trusted assistant Peaches, a French Bulldog.