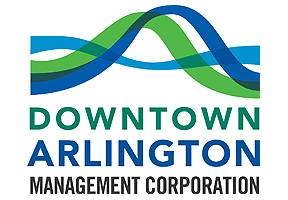 Downtown Arlington Mural Project


500 E Front Street #140
Arlington, Texas 76011


Entry Deadline: 3/31/18
Application Closed
Number of Applications Allowed: 3


REQUIREMENTS:

Media
Images - Minimum: 5, Maximum: 10
Total Media - Minimum: 5, Maximum: 10

Entry Fee (Downtown Arlington Mural Initiative): $20.00



WE ARE INTERESTED IN MURALS THAT:
Bring energy and color to the Downtown Arlington Cultural District.
Are inclusive towards the entire Arlington community.
Attract tourists to the area.
Beautify Downtown Arlington and enhance its sense of place.
SUGGESTED MURAL THEMES FOR THE PROJECT:
Encore!: A salute to arts and culture, in honor of the Arlington Cultural District.
Innovation: A salute to Big Ideas, risk-takers and change makers.
Education: A salute to education, kids, our future, STEAM, etc.
Entrepreneur: A salute to those who built and are building our City.
Empathy: A salute to Arlington's diversity and the City's "Choose Kindness" designation.

Entertainment

: A salute to those who have

provided Arlington with amusement or enjoyment

.
Extraordinary: A salute to the wonder and beauty surrounding us.
PROSPECTIVE MURAL LOCATIONS: Prospective Mural Locations
DESIGN PHASE AND COMMUNITY: From the submissions received, Downtown Arlington Mural Project will select 4 artist finalists to present their proposals at a community meeting.
FABRICATION AND INSTALLATION: Artists will work with approved types of paints and finishes to assure the longevity of the artwork on exterior building surfaces. All materials must withstand climatic conditions and be safe and durable enough for the public to touch. Artists submitting proposals must have a firm grasp of mural making skills and their proposals must match the funding requirements. Downtown Arlington Mural Project will be responsible for maintaining the mural, which is expected to have a lifespan of at least 5 years, after its completion.
MURAL PROJECT AND ARTIST SELECTION SCHEDULE:
Deadline for submissions: March 31, 2018
Selected artists to be notified: April 13, 2018
Finalists present design concepts: May 12, 2018
Production Phase: May-August 2018
Completion: September 2018
Dedication Event: September 2018 (date TBD)
BUDGET: Chosen artists will receive a $1000 stipend. Paint, materials, supplies, and equipment will be provided.
ELIGIBILITY: This call is open to established and emerging artists, or an artist team located in the State of Texas.

EACH SUBMISSION MUST INCLUDE:
Completed Application Form
Artist/Collaborative Proposal, two pages maximum, artist statement and description of your proposed design, list relevant experience that would contribute to your success in completing this project, and confirm your availability to undertake this project within its timeline in Arlington, Texas.
Proposed mural design either rendered digitally or drawn by hand.
If you're proposing a design for a specific location, please include an image of the area from the prospective mural locations page in your document as well as provide the rationale for your mural design at a specific location in Downtown Arlington.
Current Resume or Bio
5 digital images- examples of your work that give a sense of your skill and approach to this project
Estimated budget and required materials needed for the project, if chosen.
Artists should bear in mind that the audience will be broad-based and of all ages, and designs should be appropriate for public display. Designs that are religious, political, or sexual in nature will not be accepted. Additionally, neither corporate logos nor advertising is allowed. As outlined above, designs will be evaluated by the Review Committee to ensure they conform to these guidelines. The Review Committee may reject any design that does not adhere to these guidelines.​

APPROVAL PROCESS: The Review Committee's decisions for this project will be final.

The Review Committee will review all submissions and finalists will be selected for inclusion into the Downtown Arlington Mural Project Portfolio of accepted designs. In the event that an artist must withdraw, another artist will be selected from the Portfolio.

All Designs are subject to the Review Committee's discretion. The Review Committee reserves the right to reject artists' submission as well as suggest changes to proposed designs. Murals will not be assigned to an artist whose design has not been approved by the Review Committee.

FINAL ACCEPTANCE OF MURAL: All designs are subject to the Review Committee's discretion. All finished designs are subject to the Review Committee's discretion. Selected artists should expect edits and feedback to their design at the discretion of the Review Committee.