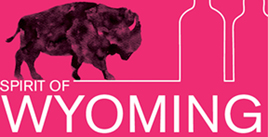 Spirit of Wyoming: 4th Annual Jackson Hole Still Works Vodka Label Design Contest
Art Association of Jackson Hole
PO Box 1248
Jackson, WY 83001
Contact Email:
molly@artassociation.org
Call Type:
Competitions
Eligibility:
Regional
State:
Wyoming
Entry Deadline:
5/20/18
Application Closed
REQUIREMENTS:
Media
Images - Minimum: 7, Maximum: 10
Total Media - Minimum: 7, Maximum: 10
Entry Fee (Spirit of Wyoming): $25.00

The theme for the contest, is, and will always be, "Wyoming." Winning original artwork will be awarded $2,000 and reproduced on Jackson Hole Still Works Vodka bottle label for one year. Eight finalists will be selected by a discerning jury, and their works will be displayed at the Voting Party at Jackson Hole Still Works, June 7, 2018. If you submit your art and are selected as a finalist you will be expected to attend Voting Party. Grand prize winner will be selected by popular vote. The original artwork will be raffled off on September 9, 2018 to raise funds for the Art Association.
The Top 8 Finalists will receive the following:
Complimentary tickets to the June 7 Voting Party, hosted by Jackson Hole Still
Bottle of Vodka
Grand Prize Winner will receive the following:
$2,000 Grand Prize for the purchase of the original painting
Six-bottle case of Vodka featuring his or her art
The winning artwork will be reproduced on Jackson Hole Still Works Vodka label for one year. Artist name, title, and website may be included.
Jackson Hole Still Works will acquire the piece and immediately donate it to the Art Association. The organization will sell raffle tickets all summer to raise funds for visual arts programing. Raffle winner to be drawn at bottle release party.
CONTEST TIMELINE:
May 20, 11:59 PM MST: Digital artwork submission, application, and fee due at CallForEntry.org
May 24: Finalists notified and invited to attend the Voting Party
June 4: Finalists' framed, original artwork due by 5:00pm at the Art Association
June 7: Voting Party at Jackson Hole Still Works. Winning artwork selected by popular vote. 7 runner-up works may be offered for sale at 70/30 split (30% to benefit Art Association).
June 30: Unsold artwork must be picked up by 5:00 pm from the Art Association or will be shipped at artists' expense
September 9: Bottle Release Party, winning raffle ticket drawn
CONTEST GUIDELINES:
$25 application fee
Digital portfolio of 7 or 8 representative works required. All portfolio works must be dated 2015 or later. The entire portfolio works need not adhere to the square, 12" X 12" requirements. They are simply representative of your current work. The piece you are submitting for the contest MUST BE 12x12 as it will be voted on based on look in glass bottle.
Submission to be considered by jury must be an original, ready to hang, 2D, square piece with a minimum dimension of 12" X 12". Please indicate the piece you would like juried in the file name, i.e. JURY.jpg.
Digital portfolios will be evaluated by a jury, which includes:

Chas Marsh - Partner/Owner of Jackson Hole Still Works & Art Association of Jackson Hole Board Member
Travis Goodman – Partner/Owner of Jackson Hole Still Works
Shari Brownfield – Curator & Collector - Art Association of Jackson Hole Board Member
Katy Ann Fox – 2015 Art Association Artist of the Year

The jury will use the following criteria:

Artistic excellence and workmanship
Appropriateness of theme
Appropriateness for intended use on label and ability to be reduced (2D square format 3.5" X 3.5")
Appearance through vodka bottle

The grand prize winning artwork, including the frame, title and copyright, will become the property of Jackson Hole Still Works. The winning piece will be donated by Jackson Hole Still Works to the Art Association of Jackson Hole for a raffle.
COMPETITION REQUIREMENTS:
Artists must reside in Wyoming or Teton County, Idaho, and must be over 21 years in age at time of submission
Accepted mediums: watercolor, oil, pastel, penci, acrylic, collage, multimedia
Original artwork only, no prints or editions
Original artwork must be minimum size 12" X 12"
Subject of artwork must visually adhere to the theme "WYOMING"
The initial digital submission must provide a clear indication of the final artwork. No significant changes may be made to artwork following digital submission. Any unapproved or significantly altered physical artwork will be disqualified
PLEASE INDICATE, IN THE FILE NAME OR COMMENTS, WHICH IMAGE YOU WOULD LIKE TO BE CONSIDERED FOR THE BOTTLE
Entry cannot contain trademark symbols, words, flags, military or governmental insignia
For finalists: All artwork must be delivered ready to hang, with secure hanging hardware. No metal frames.
TIPS FOR A SUCCESSFUL ENTRY
The winning artwork will be reduced to fit on a Jackson Hole Still Works Vodka label. Minimal cropping may occur. The label ratio is 3.5" X 3.5', please keep this in mind.
The artist should strongly consider how a printed label sized image projects through a bottle of Still Works Vodka. (Hint: Vodka refracts/magnifies light differently than water)
Contrast is important!
Visit http://www.jhstillworks.com/spirit-of-wyoming/ to see last years finalists and submissions.
Questions? molly@artassociation.org
Print this Page
View Legal Agreement