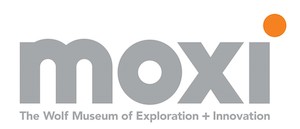 Museum of Exploration and Innovation 2018-19
125 State Street
Santa Barbara, CA 93101
Contact Email:
curator@moxi.org
Call Type:
Public Art
Eligibility:
National
State:
California
Entry Deadline:
4/26/18
Application Closed
REQUIREMENTS:
Media
Images - Minimum: 3, Maximum: 14
Audio - Minimum: 0, Maximum: 2
Video - Minimum: 0, Maximum: 4
Total Media - Minimum: 3, Maximum: 20
Entry Fee (Museum of Exploration and Innovation 2018-19): $25.00

MOXI -- The Wolf Museum of Exploration and Innovation -- opened in Santa Barbara, CA in early 2017. It recently celebrated its first birthday, and has welcomed over 175,000 visitors in its first year. MOXI's mission is to ignite learning through interactive experiences in science and creativity. The museum has garnered numerous accolades during its first year, including being listed by Fodor's Travel as one of the top 10 new museums in the world. MOXI's three floors are filled with interactive and hands-on exhibits and experiences. MOXI believes in the importance of art and creativity, and supporting that belief, has dedicated two museum spaces to rotating 3-month interactive media artworks. These spaces are the Interactive Media Theater and the Bridge.

This call represents MOXI's first open application process for artists and art collectives to propose works for 2018-2019. For reference, recent artworks have incorporated elements such as Kinect-based body interaction; camera-based interaction, virtual reality and augmented reality.

The design language of MOXI, on every floor, invites visitors to interact fully. As a result, exhibits must be designed to be highly durable and robust to any kind of interaction from adults and children, including climbing, hanging, pushing and pulling.

Following the close of this call, applications will be reviewed by MOXI's Curator of Interactive Media and the MOXI Exhibits staff. Up to six qualified applications will be chosen, and those artists will be offered $200 each to develop a more detailed exhibit proposal including drawings, detailed budget and reference letters; and to have one or more interviews with MOXI's committee.

As part of the current application process, artists are asked to submit a 3 paragraph exhibit proposal summary for either one or two exhibits. The summary can include up to two embedded images in the PDF, and should also included an estimated total budget. Budgets can be up to $10,000, inclusive of all artist fees, travel, hardware, software fabrication, installation, etc. Lower budgets may in some cases increase likelihood of funding. For the current application, budget detail is NOT required. (Details of budget will come in the second phase.)

The review committee will select artists that best meet the requirements, based on the submitted information. The following criteria will be examined:
- Quality of the artist's past work, both aesthetic and technical, as represented by the media submissions.
- Experience of the artist in creating interactive artworks.
- Experience of the artist in successfully designing, fabricating and completing public artworks that are highly durable and robust; on time and within budget.
- The artist's training, education and artist statement.
- Quality of the proposed interactive exhibit and alignment with MOXI's mission and audience.
Print this Page
View Legal Agreement