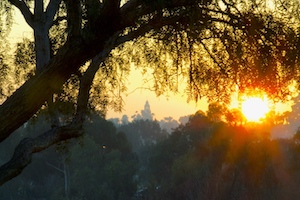 San Diego Legends
3750 30th Street
San Diego, CA 92104
Contact Email:
patric@thestudiodoor.com
Call Type:
Exhibitions
Eligibility:
Regional
State:
California
Entry Deadline:
3/20/18
Application Closed
REQUIREMENTS:
Media
Images - Minimum: 1, Maximum: 3
Total Media - Minimum: 1, Maximum: 3
Entry Fee (San Diego Legends): $25.00

Media Fee (per sample over minimum):$5.00

SAN DIEGO LEGENDS 2018 PROSPECTUS
Exhibition Dates: April 6 - 29, 2018
Reception on Saturday, April 7 at 6 - 9 PM.
Juror: Chrisanne Moats, Executive Director of Escondido Arts Partnership
The Studio Door is celebrating the region's beauty and history as seen through the visual arts. Expect to see your world as you have never seen it before. Local artists share their world view as only Southern Californians can.
Artists are encouraged to submit diverse works featuring Greater San Diego. This exhibit accepts all points of view on topics like the scenery, the people, our history, our politics, tourism/special events or images of your own street art. The Studio Door is looking for a visual representation of our Southern California lifestyle.
CATEGORIES ACCEPTED
Fine Art: Painting, drawing, photography, printmaking, assemblage, collage, mixed media, fiber art, artist book, ceramics, stoneware, stain glass and sculpture. Oversized jewelry that can be defined as fine art is acceptable for this show.
This exhibition does not accept small jewelry, video, film, performance art, installation and works requiring an external electrical source.
Submissions must be the artist's original work.
NON-REFUNDABLE ENTRY FEE
An entry consists of one to three submissions of images. Payment of $25 per initial entry and $5 for per additional media. [1 work of art = $25; 2 works = $30; or 3 works = $35]. Payments are processed through CAFÉ ™.

SUBMISSION DEADLINE:
March 20 2018 - 10:59 PM PST
Complete information including images of artwork must be submitted online with CAFÉ ™ before 10:59 PM PST to be considered by juror (Check your watch, that's 1:59 AM EST and 11:59 PM MST).
EXHIBITION DATES
April 6 - 29, 2018
Artwork, including items sold, must remain on exhibit for the duration of the show.
OPENING RECEPTION
April 7, 2018 from 6 PM - 9 PM.
JUROR

Chrisanne Moats, Executive Director of Escondido Arts Partnership
BEST IN SHOW
A Juror's Award certificate will be presented to three works that express the most imaginative interpretation of the theme. One work will be designated "Best in Show" and will be used as the cover of the exhibition catalog. Exhibition catalogs will be available online print-on-demand.
CATALOG
All artwork selected will be included in the exhibition catalog.

USE OF IMAGERY
If your artwork is selected, Artists grant The Studio Door permission to photograph selected artwork. The Studio Door reserves the right to use art images for marketing and publicity without compensation.

ELIGIBILITY
Visual Artists; This exhibit is intended for San Diego artists - All work should be hand delivered.
ARTWORK MAXIMUM SIZE
2-Dimensional Work: Height 8 feet, Width 4 feet - including frame
3-Dimensional Work: Sculptural and small installation work is encouraged. Works must be able to fit through an average doorway and not exceed 8' in height.
If you are unsure if your work is size acceptable, please contact The Studio Door at forallweknow@thestudiodoor.com.
ARTWORK PRESENTATION
2-D artwork must arrive 'gallery ready' and 'ready to hang' and be presented professionally. Preferably, framed artwork should be in black wood or natural wood frame. No color mats. Exception is made if frame or mat is essential to the work of art. Due to problems with shipping 2-D artwork, no glass - plexi only.
CAFÉ ™ SUBMISSION PROCESS
All submissions for this show are handled through CAFÉ ™ (Callforentry.org). Artists are required to sign up and create a profile on CAFÉ ™. There is no charge for using this service.

IMAGE SPECIFICATIONS
CAFÉ ™ provides 960 MB for the artist profile. Artist will upload images and information directly to their profile and reference when filling out the official call for submission. For complete details on media preparation, please visit:
https://www.callforentry.org/image_prep.phtml.
If you have problems uploading images, contact CAFÉ ™ directly. FYI, the most common problem is that the system will not accept images that are too small.
Artists who have studios at The Studio Door, are currently participating in instruction or have been juried into other exhibitions at The Studio Door may receive a discount on entry fees. Please see staff for more details. Artists must include discount codes at time of submission to receive discount.

SELECTION OF WORK
The juror will select works that will be on display at The Studio Door gallery in San Diego.

NOTIFICATION TO ARTISTS
Artists will be notified by March 27, 2018. All artists who have submitted artwork will be notified by email. If you do not receive notice by March 28, 2018, please check your email spam folder and contact the The Studio Door.
If you submit multiple works, you may receive multiple notifications for acceptance into The Studio Door exhibition. Please read the email closely to determine which works have been accepted or denied.
SHIPPING
It is expected as a regional show that all work will be hand delivered. If shipping is required, please discuss with The Studio Door.
HAND-DELIVERY OF ARTWORK
Work may be delivered Sunday, April 1, 2018 (Noon – 4 PM) or Tuesday, April 3, 2018 (10 AM - 6 PM).
Large works or small installations should be scheduled as to not interfere with other exhibitions.

PICK-UP OF ARTWORK
The gallery will remain open one hour after the exhibition closes on Sunday, April 28, 2018 for local artists to pick up their artwork on the weekend. Artwork may be picked up between 4 and 5 PM. Artwork may also be picked up on Tuesday, May 1, 2018 between 10 AM - 6 PM
Artwork left behind may be subject to a late fee of $50 per day and/or discarded by The Studio Door.

SALES OF ART
60% of the sale will go to the artists and 40% of the sale will go to the Studio Door. Items sold must remain on exhibit for the duration of the show. The Studio Door will mail a check to the artist for any sold artwork within 30 days after the close of the show.
ABOUT THE STUDIO DOOR
In addition to regional and national exhibitions, The Studio Door is an arts incubator filling the needs of artists in Greater San Diego with instruction, art to market services, artist studios, Open Studios San Diego and 50 To Watch reception/national publication. For more details visit the website at www.thestudiodoor.com

IMPORTANT DATES (SUMMARY)
• 03/20/18 10:59 PST • Call for Artists – Closing of Call
• 03/27/18 Artists Notification Date
• 04/01/18 Drop Off Artwork: Noon – 4 PM
• 04/03/18 Drop Off Artwork: 10 AM – 6 PM
• 04/06/18 Show Opens
• 04/07/18 Saturday Night Reception 6 PM – 9 PM
• 04/29/18 Show Closes
• 04/28/18 Artwork Pick Up: 4 PM - 5 PM
• 05/01/18 Artwork Pick Up: 10 AM - 6 PM
QUESTIONS?
Email: forallweknow@thestudiodoor.com
If you would like to support this exhibition with a donation, or fund an award, please contact The Studio Door. Please help get the word out about the show by encouraging your fellow artists to enter.
Visit THE STUDIO DOOR @ www.TheStudioDoor.com
• Facebook: https://www.facebook.com/thestudiodoor
• Twitter: https://twitter.com/The_Studio_Door
• Twitter: https://www.instagram.com/thestudiodoor
• Pinterest: http://www.pinterest.com/thestudiodoor
Print this Page
View Legal Agreement