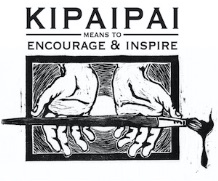 Professional Development for Artists
78-6670 Mamalahoa Hwy, Holualoa HI 96725
Contact Email:
emily@donkeymillartcenter.org
Call Type:
Workshops
Eligibility:
Unspecified
State:
Hawaii
Entry Deadline:
5/11/18
Application Closed
REQUIREMENTS:
Media
Images - Minimum: 5, Maximum: 10
Total Media - Minimum: 5, Maximum: 10
Entry Fee (Professional Development for Artists): $50.00

How to apply: 12 participants will be selected by our Jury. Accepted artists will be notified by Thursday, May 23, 2018 and must pay their tuition of $850 in advance in order to hold their place. Artists are responsible for their own travel and housing expenses, housing recommendations will be made during the acceptance process.

The workshop will run Monday through Friday July 23 to 27, 2018 from 10 am to 4 pm daily, with local fare provided for daily lunches, and optional morning and evening activities. Twelve applicants will be accepted for this intensive personalized workshop.
This special workshop will focus on professional practices in areas of gallery representation and museum exhibitions, self-promotion, use of social media in promotion, the importance of relevant critical writing, presentation and identifying and strategizing personal/professional goals. Through private one-on-one sessions and group meetings, students will have the rare opportunity to meet with a team of guest professionals including:
· Art Fair Organizer Ray Beldner
· Art Historian Dr. Betty Brown
· Museum Curator Andi Campognone
· Life Coach Diane Costigan
· Nonprofit Art Center Executive Director Caroline Killhour

· Founder, aPR Creative Marketing Management Ari Corinne Gannon
· Gallerist Walter Maciel
· Storytelling Coach Mike O'Connor
This year's Kipaipai participants will have an opportunity to be chosen for inclusion in stARTup Art Fairs in San Francisco and Los Angeles.
Faculty Bios:
Ray Beldner has worked in art education and marketing for the last 20 years with the goal of inspiring people to create, value, and support the visual arts. As an artist, he has exhibited in more than 115 solo and group exhibitions, both nationally and internationally, and his work can be found in numerous public and private collections. He has taught sculpture and installation art, conceptual art, and professional practices for artists at institutions such as the San Francisco Art Institute and the California College of the Arts, and University of California, Santa Cruz and his work has been widely reviewed in publications including Art in America, the Los Angeles Times, the Village Voice, the International Herald Tribune and the New York Times. Most recently, he founded the independent artist fair stARTup, whose mission is to empower artists by connecting them directly to the art world and to collectors hungry to acquire artwork from emerging and under-recognized artists.
Betty Ann Brown, Ph.D., is an art historian, critic & curator who teaches at Cal State Northridge & Pasadena City College. Her curatorial projects include retrospectives for Hans Burkhardt, Roland Reiss, Linda Vallejo, June Wayne & John White, as well as themed exhibitions addressing alternative families, community & environmental issues. Her most recent exhibition featured Betye, Lezley & Alison Saar for MOAH Lancaster. Brown has written dozens of critical essays. Her books include Expanding Circles: Women, Art & Community (1996); Gradiva's Mirror: Reflections on Women, Surrealism & Art History (2002); & Afternoons with June: Stories of June Wayne's Art & Life (2012).
Andi Campognone has over 30 years of arts experience in the southern California region. She is the Owner/Director of AC Projects, a private consulting organization focused on promoting arts and culture. Projects include developing museum exhibitions, public engagement, mentoring programs and book and film publications of historically relevant southern California artists. Campognone is also the Museum Manager/Curator for the City of Lancaster. She is responsible for the development and maintenance of partnerships and community engagement initiatives with local artists, local businesses, Los Angeles County Arts Commission, Los Angeles County Supervisors office and higher level institutions. She develops curatorial direction for exhibition and educational programming and is directing the Museum accreditation process for MOAH. She has previously served the City of Pomona as Cultural Arts Commissioner where she co-wrote and implemented the City's Master Cultural Arts Plan and the adopted Arts in Public Places Policy. Campognone is on the Board of the Lancaster Museum and Public Art Foundation and served on the Board of the Holualoa Foundation for Arts and Culture. She volunteers as a regular speaker and mentor to art students at both the undergraduate and graduate level and is on the advisory boards of Start Up Art Fair Los Angeles and Los Angeles Arts Association. She is a current member of ArTTable.
Diane Costigan provides executive, career, life and health coaching to individuals who want to enhance themselves and maximize their performance. Diane's approach to her work centers around the development and leveraging of emotional intelligence—particularly self-awareness and self-assessment. How we choose to implement self knowledge is at the root of sustainable behavioral change. Diane gives clients the tools to make positive, productive choices at every level. Diane earned her B.A., cum laude, Phi Beta Kappa, from the College of the Holy Cross and her M.A. in Organizational Psychology from Columbia University, Teachers College. She has a certificate in Organizational and Executive Coaching from NYU, is an Associate Certified Coach (ACC) with the International Coaching Federation and is a Certified Health Coach (CHC) through the Institute for Integrative Nutrition. She is certified in Emotional Freedom Technique (EFT/Meridian Tapping).
Aria Gannon, founder of aPR Creative Marketing Management, has over twenty years of experience consulting on brand building, brand management and marketing strategies. Her public relations outreach has secured thousands of editorial placements in high-profile national and international media outlets, and she has initiated and secured exhibitions in major national museums and galleries for the artists she represents. Philanthropy is an important aspect of Aria's work, and she has consulted to develop programs for various non-profit entities such as LA's Best's after-school enrichment program, United Way of Orange County, Mama Earth and the Manhattan Borough President's Office in New York City.
She is an active member and committee participant of ArtTable, a leadership organization for professional women in the visual arts. Aria also brings her experience as former owner and director of the North Spring Street Gallery in Los Angeles's Chinatown, where she exhibited unique works by international contemporary artists and designers for seven years.
Caroline Killhour has 25 years of executive level experience, she eads Hui No'eau Visual Arts Center — Maui's only studio based community art center. Each year, the Hui offers around 300 educational classes, workshops, exhibitions, and events for locals and visitors. Killhour's talents are grounded in her own studio practice and her background in marketing and community engagement. She has more than 20 years of professional design experience directing everything from technical product design to branding, merchandising strategy, and product conceptualization and development for companies such as L.L Bean, Red Sky Design, Entertainment Properties, and Sanroy. She holds a BFA from Philadelphia's Tyler School of Art, an Associate Degree in Design from New York City's Fashion Institute of Technology and is a post-graduate student of Maine College of Art and University of Chicago's Graduate School.
Walter Maciel has established himself as an arts professional who has worked in contemporary art galleries since graduating with dual degrees in Art History and Art Practice from UC Berkeley. After a brief introduction to gallery operations as an intern at Gallery Paule Anglim, Walter became the Associate Director of Braunstein/Quay Gallery in 1992 followed by the Director at Rena Bransten Gallery in San Francisco in 1998 Walter moved to Los Angeles to create a program for his own space that opened in March 2006. The gallery is located in the Culver City district in Los Angeles among many of the top galleries on the West Coast. The gallery expanded in 2015 taking over the entire building with 4,000 square feet of space. The gallery has participated in several international art fairs. Walter has served on many art related boards and committees in Northern and Southern California and has given lectures on his artist at several institutions nationally.
Mike O'Connor has been training, counseling and leading workshops with Financial advisors throughout the Mainland, Hawaii and Guam for 20 years. His focus is on the person identifying their own story and how they can use it to become a more effective advisor and sales person. Mike's Mantra for his workshops is "to find your story and learn to tell it effectively". Mike not only guides you through the storytelling process, he also spends time on presentation skills and warding off that innate fear of public speaking. Mike's introduction to the Fine Art world came 45 years ago when he met a Grad student attending Otis Art Institute in LA. They married and he has been carrying on a primary and secondary career with her representing her art and selling it throughout the US. 2 years ago, while attending an "Artist Talk" after a gallery exhibition, Mike realized that these were mostly a waste of valuable "main stage" time. Most artists do not know how to take advantage of this opportunity to sell themselves, thus talk more on the process and materials rather than the story behind the work. Mike's presentation, "Sell Yourself Through the Fine Art of Storytelling was developed to aid artists, gallerists and museum directors on the importance of the "WHY", not the How or the What of your work.
Mike was a presenter at the original as well as the 2nd Kipaipai workshops at the Donkey Mill Art Center and is still counseling many of the attendees on perfecting their story and their delivery skills. He is presenting this workshop to various Art graduate programs in California and is expanding the program nationwide. Mike is a frequent stage presenter at "The Moth" where he develops stories on the fly based upon a prescribed subject and presents them in a very entertaining manner.
Print this Page
View Legal Agreement