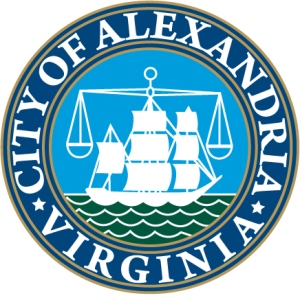 Alexandria Art Purchase Awards 2
Office of the Arts
1108 Jefferson Street
Alexandria, VA 22314
Contact Email:
matthew.harwood@alexandriava.gov
Call Type:
Exhibitions
Eligibility:
Local
State:
Virginia
Entry Deadline:
5/6/18
Application Closed
REQUIREMENTS:
Media
Images - Minimum: 1, Maximum: 5
Total Media - Minimum: 1, Maximum: 5
ALEXANDRIA ART PURCHASE AWARDS 2
Second of Eight Calls
Call to Artists and Galleries: The City of Alexandria is purchasing original art to add to the City's art collection and to display in City-owned buildings. Artists, art galleries, and art consultants working or residing in Alexandria and the Washington, DC area are encouraged to respond to this call.
Project Overview: The Alexandria Art Purchase Awards call will be held biannually over four years, totaling eight calls with each call purchasing up to $4000 in artwork. For this second call, the concept of "Natural and Urban Systems" must be conveyed in the artwork submitted. Each call will be in three phases.
Phase one: Artists submit applications online. The Art Purchase Awards project task force reviews artist applications and selects artwork to be considered for purchase awards.

Phase two: Artwork considered for purchase is displayed at City Hall for three months.

Phase three: The task force makes their purchase recommendations to the Alexandria Commission for the Arts. After approval by the Alexandria Commission for the Arts, the purchase award(s) will be accessioned into the City's art collection and be displayed in City-owned spaces. Each artist chosen for the exhibition at City Hall but not given a purchase award will receive an honorarium of $100.
Application Deadline: Sunday, May 6, 2018, before midnight.
Eligibility: Applicants must be 18 years or older and reside or work in Virginia, Maryland, or Washington, DC. Artists, galleries, art consultants are eligible to submit original art.
Submissions: All artwork submitted must be original, available for purchase, and made within the last 5 years. Artwork must be ready to hang on a wall. Artists are allowed to submit up to five (5) works of art for consideration. Art galleries and art consultants are allowed to submit up to (5) works of art from any combination of two (2) or more represented artists. The pricing of artwork must include framed and unframed options. The City reserves the right to negotiate the final price.
Artist Bio: In one or two paragraphs, give a short artist biography.
Letter of Interest: In one or two paragraphs, describe how the artwork submitted expresses the concept of "Natural and Urban Systems."
Resume: Include a two-page artist resume.
Selection Process: Appointed by the Alexandria Commission for the Arts (ACA), a five-member project task force made up of two ACA representatives, two community stakeholders, and one project stakeholder will review applications submitted on CaFE and choose the artwork being considered for purchase to be displayed for three months at City Hall. After three months of community engagement and in coordination with City staff, the project task force will make their purchase award(s) recommendation(s) to the ACA. The ACA will then vote on the purchase award(s) at their monthly meeting.
How to Apply: To apply, go online to the CaFE homepage at www.CallForEntry.org and create a free artist account. To apply through CaFE is free and there is no application fee. Our call is listed under the title, "Alexandria Art Purchase Awards 2." Follow the instructions for submission, upload your image file(s), and click submit. If you have any trouble along the way, CaFE will assist you. For guidelines in creating an artist portfolio or uploading images, go to the CaFE homepage and click on the icons HOW TO APPLY, MEDIA PREP, OR CaFE HELP. If you have never used CaFE before, give yourself plenty of time to upload your information and images.
Selection Criteria: The criteria used by the task force to determine what artwork will be part of the exhibition at City Hall and considered for purchase by the City are:
Artistic excellence

Artwork conveying a strong sense of "Natural and Urban Systems"

Artist Bio

Letter of Interest

Resume

Appropriateness of artwork for display in City public spaces

Cost of artwork based on funding availability
The selection criteria for the actual purchase awards will include the criteria listed above as well. All applications must be submitted online via CaFE and incomplete applications will not be considered.
Timeline:
Call for Artists goes live on CaFE Friday, March 23, 2018

Application deadline Sunday, May 6, 11:59 PM

Finalists chosen for exhibition at City Hall Late May notification*

Finalists deliver artwork Saturday, June 9

City Hall Exhibition June through September*

Pick up returned artwork Late September 2018*
*Specific dates and times will be communicated to applicants through CaFE.
Please submit questions via email c/o ALEXANDRIA ART PURCHASE AWARDS to Matthew Harwood, Public Art Manager, City of Alexandria, at matthew.harwood@alexandriava.gov.
Print this Page
View Legal Agreement