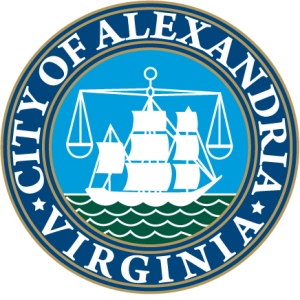 Public Art at Burke Branch Library
Office of the Arts
City of Alexandria
1108 Jefferson Street
Alexandria, VA 22314
Contact Email:
diane.ruggiero@alexandriava.gov
Call Type:
Public Art
Eligibility:
National
State:
Virginia
Entry Deadline:
6/2/19
Application Closed
REQUIREMENTS:
Media
Images - Minimum: 8, Maximum: 8
Audio - Minimum: 0, Maximum: 1
Video - Minimum: 0, Maximum: 2
Total Media - Minimum: 8, Maximum: 11
Request for Qualifications (RFQ): The City of Alexandria's Public Art Program in collaboration with Alexandria Library, invites artists and artist teams to submit their qualifications to be considered for a public art project as part of the Ellen Coolidge Burke Branch Library (Burke Library) that will activate the site and draw attention to the library.
Project Overview: The City of Alexandria's Public Art Program is inviting artists to create an original, permanent public artwork for the Ellen Coolidge Burke Branch Library (Burke Branch Library), a key community venue serving almost 100,000 residents and visitors in Alexandria's west end. The artwork is expected to be in the Seminary Road side of the library, making the library more visible from the road and serve as a landmark for the west end.
Budget: The maximum budget for the artwork is $100,000. This budget will include all costs of creating the artwork, including but not limited to artist fees, travel, insurance, overhead, design, fabrication, site-work, shipping, installation costs. In addition, artists will be expected to participate in related community meetings, programming, and events. Alexandria's Office of the Arts will provide additional support to the project through marketing, publicity and assistance with site permits.
Eligibility: Established professional artists and artist teams are invited to submit their qualifications. Artists must have experience with comparable projects.
Deadline: June 2, 2019 at 11:59pm Mountain Standard Time (MST)
Background:
About the City of Alexandria
Alexandria, Virginia is a small historic seaport city of about 150,000 residents located on the Potomac River, minutes from Washington, D.C. It is best known for its historic Old Town but is also home to federal agencies such as the U.S. Patent & Trademark Office, the Defense Department and the headquarters of the National Science Foundation.
About Alexandria Library
The Alexandria Library Company was founded on July 24, 1794. The Company operated as a subscription library, with members paying for access to its collections, for over 100 years.
In th1937 Alexandria would open its first public library with funds dontated by Dr. Robert South Barrett in memory of his beloved mother. To assist with this plan, the Society of Friends granted a 99-year lease for use of its old Quaker Burial Ground on Queen Street as the library's site. The Alexandria Library Company then signed an agreement with the Alexandria City Council turning over its collections to the City of Alexandria. The City agreed to include operating expenses for the public library in its budget and a new era commenced.
About Burke Library
In 1948 Ellen Coolidge Burke was appointed Director of Alexandria Library after working in the library for almost ten years as a cataloger and reference librarian. She was responsible for bringing one of the state's first book mobile services to the city.
Burke Branch Library opened in 1968 and is located at 4701 Seminary Road in Alexandria, Virginia near the entrance/exit to Interstate 395 at the northeast corner of Seminary Road and Library Lane. It is named for long-standing library director Ellen Coolidge Burke and was developed by architects Murray & Associates and reopened in 2002. Currently, the library is located on the upper level of the building which sits at grade with Seminary Road.
The library serves as an important community space for West End residents and as well as an important resource for students at the Francis C. Hammond Middle School located directly across Seminary Road. The area around the library is a mix of commercial and residential.
Public Art Context
Alexandria's Public Art Program is an emerging program that is building a reputation for working with artists in innovative ways to realize new projects. The Program's vision is for public art to enrich the experience of Alexandria's past, celebrate the spirit of Alexandria's present and shape the identity of Alexandria's future.
Recent and current initiatives include:
A temporary public art series Site/See: New Views in Old Town providing an engaging visual anchor that draws visitors and fosters interaction and enjoyment in Alexandria's new Waterfront Park;

An award-winning partnership with the Office of Historic Alexandria to

curate the inaugural Time and Place exhibition, which commissioned three artists to

explore the intersection of contemporary art with Alexandria's multifaceted history and resulted in temporary work for Gadsby's Tavern Museum;

a permanent playful sculpture in a community park; and

a forthcoming artist residency with Alexandria Renew Enterprises (Alex Renew), the City's water resource recovery public utility, that will engage an artist with issues of water stewardship.
Site Location: The address for the Burke Branch Library is 4701 Seminar Road, Alexandria, Virginia 22304 at the northeast corner of Seminary Road and Library Lane.
Project Goals: The Alexandria Public Art Program is interested in commissioning artists to create a site-specific, permanent work of art for Burke Branch Library.
The program goals of the Burke Branch Library public art project are to:
Make the library more visible from Seminary Road.

Celebrate Burke Library as a gathering space to build stronger connections between people and their community.

Have the library become a landmark for the west end.

Bring a new work of art to Alexandria that is informed by the context of the site.
Anticipated Timeline:
May Submittals Due
June Review qualifications and select artist/artist team
June/July Artist Interviews
July/Aug Artist contract
Aug/Sept Artist site visit
Nov/Dec Selected artist presents proposal and timeline
Dec Proposals approved by Task Force, Commission for the Arts
TBD Artist submits final design for technical review
TBD Fabrication
TBD Installation
TBD Completion
Alexandria's Vision for Public Art: Public art in Alexandria is about the city's past, present and future. Public art will enrich the experience of Alexandria's past, celebrate the spirit of Alexandria's present, and shape the identity of Alexandria's future.
Public art in Alexandria may:
Foster exploration and generate dialogue about Alexandria's multiple and many layered stories

Engage the past in contemporary ways

Connect people to art that enriches their lives

Provide opportunities for people to have hands-on encounters with art

Foster conversations among people throughout the city

Create whimsy and delight in everyday places

Establish a distinctive identity for Alexandria's evolving communities

Enhance parks, gathering places and neighborhood focal points

Enhance new infrastructure and community facilities.
Selection and Review Process: Submittals will be reviewed by a Task Force comprised of representatives from the Alexandria Commission for the Arts, community stakeholders and project stakeholders from the Alexandria Library.
Selected Applicants: The Project Task Force will review artist qualifications and, based on the Artist Selection Criteria listed above, choose up to three (3) semifinalists. The semifinalists:
Will receive a $1,200 honorarium to visit Alexandria, take a tour of the site and have an interview with the Project Task Force.

Post-Interview Statement: After their interviews and site visit, the three semifinalists must clearly describe, in 1000 written words or less, their thoughts about the potential for public art at Burke Library.
The Project Task Force will select one artist/artist team from the three finalists who will be approved by the Commission for the Arts and placed under contract to develop a concept proposal, and subsequently to implement their project.
Artist Selection Criteria: Applicants must demonstrate the following qualifications:
Artistic merit of body of work

Experience working with communities to design engaging artwork that is appropriate for the scope and scale of the project in collaboration with communities

Experience in collaborating with City staff, stakeholders, and design and engineering professionals

Probability of successful execution of the project
The Artist's application must also include:
Artist Statement: In no more than 1000 characters, applicants must clearly describe their general approach to public art.

Letter of Interest: In no more than 1000 characters, applicants must clearly describe their interest in this project and how their approach to public art might relate to Alexandria's Vision for Public Art. Also, include relevant experiences with projects of a similar scale or scope, as well as collaborations with interdisciplinary design professionals and community stakeholders.

Resume: Four (4) pages maximum.
Additional Information: The Artist will be required to sign a contract with the City of Alexandria. The Artist will be required to obtain a Certificate of Insurance for general liability coverage for the fabrication and installation of the public art.
Resources:
Public Art Implementation Plan
Alexandria Library Five-Year Plan
Burke Library Public Art Project Plan
Staff Contact: Please submit questions to Diane Ruggiero, Director, City of Alexandria Office of the Arts, by email to diane.ruggiero@alexandriava.gov
Print this Page
View Legal Agreement