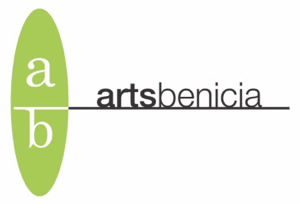 CUTTING EDGE: NONTRADITIONAL GLASS
Arts Benicia
991 Tyler Street, Suite 114
Benicia CA 94510
Contact Email:
lisa@artsbenicia.org
Call Type:
Exhibitions
Eligibility:
National
State:
California
Entry Deadline:
6/17/18
Application Closed
REQUIREMENTS:
Media
Images - Minimum: 2, Maximum: 6
Audio - Minimum: 0, Maximum: 1
Video - Minimum: 0, Maximum: 1
Total Media - Minimum: 2, Maximum: 8
Entry Fee (Cutting Edge: Nontraditional Glass): $45.00

ENTRIES
Entry fee of $45
($35 for current Arts Benicia members; use code Member18 at checkout)
includes up to three artworks. Fee may be paid through CaFE (using a credit card or Paypal), or by check to Arts Benicia. To pay by check, complete the CaFE entry forms and select
check
as the payment option. Mail checks to Arts Benicia, or bring check or cash to the gallery during office hours. Only entries uploaded to CaFE and for which payment has
been received
before the deadline will be juried.
Current members paying the fee through CaFE may access a $10 discount coupon for entry fees. Members are also invited to attend the Members Preview and Juror Talk. To review other benefits of becoming an Arts Benicia member, including NARM benefits, or to join Arts Benicia before submitting an entry, visit
artsbenicia.org.
All forms and methods of hot or cold glass will be considered, including blown, cast, cut, lamp worked, laminated, cold fused, sculpted, and slumped. Mixed media object-based work must be no less than 60% glass. Video and audio submissions and installation works that are strongly focused on glass as a material are welcomed, but please note the gallery lacks an immersive darkened room.
Arts Benicia gallery can accommodate work from tiny to life-size, and even certain monumental scale works. If your artwork requires electrical access, has dedicated lighting, or is monumental or an installation work, please email us with details and wait for a response
before
applying. For information about gallery layout, measurements, or installation capabilities, direct inquiries to
lisa@artsbenicia.org
.
JURORS
Carrie Lederer
has been Curator of Exhibitions at Bedford Gallery in Walnut Creek for more than two decades, previously working for the Falkirk Cultural Center and the Oakland Museum Association, and managing Walnut Creek's Public Arts Program. She has organized numerous glass exhibitions. Her curatorial projects are thought-provoking and varied, and have included such avante-garde themes as neon, skate art, inflatables, cardboard sculptures, and superheroes. An award-winning artist in her own right, she holds a BFA from Michigan State University and a BA in Art Education.
Mary B. White
holds an MFA from California College of the Arts as well as a BFA in ceramics and a teaching credential. A Fulbright Scholar, she helped start the Crucible glass department in Oakland, and for more than nineteen years was in charge of the glass areas, graduate and undergraduate, at San Jose State University. She has taught at Pilchuck, Corning Museum of Glass, and VCU School of the Arts, and in Ireland, and is a board member of WEAD (Women Eco Artists Dialogue.) Her work often explores relationships between the environment and art, and illustrates the collaborations and dialogues ensuing from such examinations. Often commissioned for public artworks, her glass installations and sculptures are investigatory, innovative, and large scale.
ABOUT ARTS BENICIA
Arts Benicia is a community-based non-profit offering diverse and relevant exhibitions in its gallery and at other exhibition venues in Benicia; engaging public programs; creative workshops for adults; and inspiring youth arts educational programming. Located in the Historic Benicia Arsenal, Arts Benicia has been a vital part of the California Bay Area regional art scene for over 30 years, supporting artistic development and enriching the larger community.
SALES
Arts Benicia has a history of successfully selling multiple works at nearly every exhibition. Upon sale, a check and purchaser information will be mailed to the submitting artist at the address they list in the exhibition contract, within 30 days after exhibition closure. Artists receive 60% on the sale of their work. Arts Benicia, a non-profit, receives 40%. Arts Benicia bears all transaction fees, and collects and reports sales tax on artwork sales.
IMAGES AND FILE REQUIREMENTS
An artist may enter up to 3 artworks; each artwork must be represented by a minimum of 2 file submissions. For example, an object-based work requires two image files, each a still photograph of the work submitted; one
must be
a detail image. Video and audio entries must also include one still image (an overall, installation, or detail shot), in addition to the primary media file.
(Do not upload audio or video files unless you are entering an audio or video artwork.)
Up to 6 still image files and 2 audio/video files are allotted per artist entering, but each artist need not submit the maximum allowed, and may distribute remaining files among their entries as needed, so long as no less than 2 files are submitted for each artwork entered.
For optimal juror viewing, submit the highest quality images. If your photo software specifies file quality levels instead of pixels (i.e., you are submitting an image directly from a cell phone), choose "actual size" or "very high quality." Maximum file size for each still image is 5 MB. Video/audio file guidelines
here
. Video/audio files must be media-ready: a link to a URL may be included as supplmentary information in your Technical Statement (optional), but is not a substitute for uploading a file.
DELIVERY AND SHIPPING DETAILS
Artwork Preparation
. Secure a label to your artwork, removable by us prior to exhibition, with your name, materials and/or technique, the title, the price if the work is for sale, or the dollar value if the work is not for sale. Work intended for hanging must arrive ready to hang, with a mechanism adequate and appropriate for the artwork dimensions and weight, and which will not be obviously visible after installation. If your work has any special installation instructions, email them (
after you have been notified of selection by the juror
) to
lisa@artsbenicia.org
no later than June 30.
Walk-in Delivery
is Thursday July 12, 2-7 PM, and Saturday July 14, 11 AM-3 PM. If your work demands special handling,
you will need to make a specific delivery appointment
within those designated dates by contacting
lisa@artsbencia.org
. If someone other than the artist will deliver the work, the submitting artist must contact us in advance, and complete an exhibition contract by email, fax, or mail. Pick up of unsold work is on Tuesday and Wednesday, Aug 28-29, between 2-7 PM. Note that we cannot store packing materials of hand-delivered work.
Shipped
work must arrive no later than July 12. If you plan to ship your work, contact us and we'll email you an exhibition contract, which must be signed and returned to us prior to receipt of the artwork. Artists are responsible for all shipping costs to and from Arts Benicia. We receive packages and crates from all major shippers and USPS. Purchase a return shipping label at the time you purchase your outgoing shipping, and enclose the pre-paid label inside your package or crate. Artwork will be returned using the same shipping method and packing materials, if it does not sell during the exhibition. Returns will be shipped out within 5 days of exhibition closure. Artists should expect the Labor Day holiday may delay transit or delivery.
GALLERY LOCATION
Arts Benicia
991 Tyler Street, Suite 114
Benicia, CA 94510
(Accessible Entrance at back of building, on Jackson Street)
POLICIES
Entry fees are not refundable. Only use the member coupon code if you are a current member, otherwise that entry will not be juried. Artists selected for this exhibition will be asked to sign an exhibition contract either upon or prior to delivery. Artworks are covered by Arts Benicia insurance while they are at the gallery. Unsold artworks not picked up on the designated dates will be placed in storage the night of Wednesday, August 29, per the exhibition contract. Arts Benicia is not responsible for the safety or condition of work stored after the designated pick-up dates. Once stored, artwork will be available for retrieval only during Arts Benicia office hours. For each artwork stored, there is a flat $50 fee for handling, payable upon retrieval. Work not retrieved within 30 calendar days of exhibition close is considered abandoned. Artwork shipped to us without a pre-paid return label will be stored in the original shipping packaging.
IMPORTANT DATES
Exhibition
July 21-Aug 26, 2018 (Gallery hours Wed-Sun, 12 PM-5 PM)
Entries Open
April 4
Deadline for Entries
June 17, 11:59 PM (MDT)
Artists Notified
by June 23 (by email)
Receipt Deadline for Shipped Artwork
July 12
Walk-in Delivery
July 12, 2-7 PM; and July 14, 11 AM-3 PM
Artwork Pick Up
Aug 28-29, 2-7 PM
Member Preview
July 19, 6-7 PM
Public Reception
July 21, 6-8 PM
Print this Page
View Legal Agreement