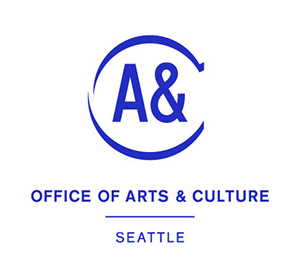 City of Seattle: Capitol Hill AIDS Memorial Project
Contact Email:
kristen.ramirez@seattle.gov
Call Type:
Public Art
Eligibility:
National
State:
Washington
Entry Deadline:
5/29/18
Application Closed
REQUIREMENTS:
Media
Images - Minimum: 16, Maximum: 16
Total Media - Minimum: 16, Maximum: 16
Seattle Seeks Lead Design Team Artist(s)
Artist(s) will plan a program of public art for Cal Anderson Park / Capitol Hill Transit-Oriented Development Project honoring the impact of the AIDS epidemic in Seattle & King County.
DESCRIPTION
The Office of Arts & Culture, in partnership with the AIDS Memorial Pathway (AMP), community representatives, and a range of City agencies, will select a professional artist or artist team to work with a design team of developers, architects, landscape architects, community members, technology artists/consultants, and others to develop, plan, and scope artworks and art concepts for a community-driven memorial project honoring the impact of the AIDS epidemic on Seattle and King County. Through extensive collaboration with the design team, careful consideration of the sites, deep investigation of the history of AIDS and those most impacted by the disease, and thorough engagement of the impacted communities, the design team artist(s) will scope and propose future public art projects at multiple sites in and around Cal Anderson Park in Seattle's Capitol Hill neighborhood, the historic and cultural center of the AIDS epidemic in King County. The memorial artworks will be integrated into the Capitol Hill Transit-Oriented Development (TOD), a series of residential and commercial buildings, open spaces, and access to Cal Anderson Park.
The selected artist(s) will receive a $40,000 artist fee to create a cohesive vision for art and propose future artworks and technology solutions that will be funded by an additional budget of approximately $1.1 million - separate from the artist fee - to cover fabrication and installation. In addition to projects for other artists, the lead design team artist(s) may also propose a work of their own, using these future funding sources.
Developing and scoping a plan for future art projects, the selected artist(s) will work with the Office of Arts & Culture to:
Develop calls for artists,
Participate in artist selection panels,
Coordinate with selected artists,
Make recommendations and connections to artists appropriate for this opportunity,
Participate in community open house events to obtain public feedback about the plans, and
Coordinate with technology consultants to create a digital platform for the overall project (Augmented/Extended Reality), and serve as the "connective tissue" throughout the life of this dynamic public/private development and partnership.
Budget:
$40,000 USD, all inclusive
Deadline:
Tuesday, May 29, 2018, 10:59 p.m. PDT.
Eligibility:
Artists or artist teams living in the United States, 18 years of age or older
BACKGROUND
The Office of Arts & Culture, working together with The AMP, the Office of the Mayor, Seattle's Department of Transportation (SDOT), Seattle Parks and Recreation (Parks), Seattle Public Utilities (SPU), Seattle City Light (SCL), Seattle Public Libraries (SPL), and groups and individuals representing Capitol Hill's LGBTQA+, POC, QTPOC, and communities most impacted by AIDS, have come together to develop this expansive opportunity for an artist or artist team. The selected lead design team artist(s) will work in an integrated manner with city agencies; the developer, architect, and landscape architect designing the Capitol Hill Link light rail transit-oriented development; community members; and many more. As the lead artist embedded in this design team, the selected artist(s) will work to plan, scope, and design a multi-layered memorial project honoring the impact of the AIDS epidemic on Seattle and King County through public artworks.
SCOPE OF WORK
Project Goals
The AIDS Memorial Pathway was born out of a desire to recognize those lost during the AIDS crisis in King County and our communities' response to this crisis. The goals of this project are as follows:
1. Create a place of reflection and remembrance honoring those who died, those who fought, and those who continue the fight against HIV/AIDS;
2. Tell the history of Seattle/King County's AIDS crisis and our diverse communities' responses to it through sharing stories, oral histories, photographs, artifacts, and technology; and
3. Provide a call to action to end HIV/AIDS, as well as discrimination and stigma, using lessons gained from the crisis to address other social injustices.
Project Overview
The selected artist(s) will scope the overall art project; conduct research; deeply engage the community for input, history, and feedback; and make recommendations for potential projects and artists for future selections, with the possibility of creating an artwork of their own. Each part of the AIDS Memorial Pathway can and should evoke different responses and provide varied experiences, while also acknowledging that they are part of a larger memorial. Art along the pathway will be experienced primarily by pedestrians and cyclists. The works will communicate with and engage diverse publics - from school children to healthcare workers, from park visitors to area residents, from the LGBTQA+ community to those outside the community, artists, AIDS survivors, and those whose lives were affected by the crisis. Participants will find themselves in an atmosphere conducive to remembrance and reflection and be led to gain awareness of the varied communities' responses to AIDS. Through these direct experiences, the art will address social and cultural concerns in which humans face the hardships of fear, discrimination, and the bewildering loss of loved ones. AIDS was and is a crisis that affects all people, and it is a priority that this project be accessible to the widest possible range of communities.
An independent creative digital team, with whom the selected lead design team artist(s) will work, will be contracted separately to construct an integral Augmented/Extended Reality (A/XR) component. The A/XR technology will be instrumental to fulfilling the project goals, and this lead artist position will collaborate with the A/XR digital team to integrate art experiences into this technology platform.
Potential Sites for Artwork
The lead design team artist(s)will scope, propose calls, and recommend artists for selections for interdisciplinary, high-quality, original works of art at multiple potential locations near the confluence of Cal Anderson Park and the public plaza of the Capitol Hill Link Light Rail Station Transit-Oriented Development (TOD) Project. This expansive program of art will coexist at sites inside the TOD, where people will live and work, and within Cal Anderson Park, a popular public park. The plaza over the Capitol Hill Light Rail station will be bordered on the west, north, and east sides by newly built, seven-story apartment buildings. The south-facing side of the plaza will open onto Denny Way and face diagonally towards the Northwest corner of Cal Anderson Park. When envisioning each artwork area, the committee encourages these concepts be considered for each area identified:
North edge of Cal Anderson Park
– The concept for this area can be a combination of landscaped and sculptural elements on the North edge of Cal Anderson Park, so named for a beloved and influential city leader who was the first openly gay elected official in Washington State and who died from AIDS. This is an opportunity to have a quiet, beautiful, and meditative area in the midst of Seattle's densest neighborhood.
Plaza north-end wall
– A visual focal point of the project, this north-end "wall" is active infrastructure owned by Sound Transit who operates the Link Light Rail. The plaza will be one of the most highly trafficked areas in the city. Thousands will pass through daily, including Light Rail riders on their way to and from the station, residents of the surrounding buildings, and attendees of the farmer's market in the plaza.
Bench/seating surrounding the plaza perimeter
– The oval perimeter around the future plaza is designed to be public seating for this large, private development. The design team artist will develop concepts and/or provide recommendations for artists to integrate work into the bench seating. This is an opportunity to be a transition between the active plaza south-facing wall artwork and the reflective area on the north end of the park
Additional sites to be determined
- Other sites for art could include but are not limited to locations such as East Denny Way, an SDOT-designated Festival street which runs between the private development and Cal Anderson Park, and the community room's mural wall facing E. John Street.
TIMELINE
Expected completion of the Capitol Hill Link Light Rail Station Transit-Oriented Development Project is first quarter 2020. Concurrently with, or following the successful completion of these works, construction will occur at Cal Anderson Park. This schedule may vary depending on funding and any construction delays.
ADDITIONAL INFORMATION
The AMP: AIDS Memorial Pathway:
theamp.org
Capitol Hill Transit Oriented Development (TOD) proposal:
theamporg.files.wordpress.com/2018/04/design-proposal-packet-for-3021140-3021177-3021179-3021149.pdf
AIDS Memorials around the world:
aidsmemorial.info
ELIGIBILITY
The call is open to established professional artists living in the United States who are over 18 years of age. The Office of Arts & Culture encourages diversity in its collection. Artists whose work is well represented in the city's collection are eligible to apply, but the artist selection panel will consider artistic diversity as one factor in the selection process. Students are not eligible to apply.
BUDGET
The budget is $40,000 USD, inclusive of all artist fees and expenses, presentations, documentation of the work, travel, and applicable taxes. Payment will be made in installments based on benchmarks established by the Office of Arts & Culture in consultation with the artist(s).
With a separate budget of approximately $1.1 million inclusive of funding for the Augmented/Extended Reality (A/XR) and technology component, the selected design team artist(s) will scope future projects for fabrication/installation and coordinate with an independent creative digital team who will be contracted to build an A/XR platform.
APPLICATION DEADLINE & TIMELINE
The application deadline is 10:59 p.m., Tuesday, May 29, 2018. A link to the online application is available at
seattle.gov/arts
.
Tuesday, May 29, 2018 10:59 p.m. PST – deadline for application
Early June 2018 – selection panel convenes to review applications
Late June 2018 – finalists interviewed by selection panel
August 2018 – design team artist contracted
APPLICATION REQUIREMENTS
Applications must include:
Letter of Interest (not to exceed 2,000 characters). Please provide a statement describing your interest in this unique opportunity, addressing how you are qualified, how you would honor the history and culture of the communities impacted by AIDS (LGBTQA+, POC, QTPOC, and more), and what you consider the role of the activism and art in civic life. Include any potential collaborations or project partners you'd bring in to implement all aspects of this expansive project.
Work Samples. Sixteen (16) artwork images and/or links to or PDFs of art plans. You may submit up to three (3) art plans. If submitting art plans, please email the links and/or PDFs to Kristen Ramirez at kristen.ramirez@seattle.gov and insert blank slides in place of the required artwork images. Click here to download a blank slide.
Résumé. No longer than two pages. Your resume should summarize your experience as an artist who can work with a design team.
Three references. Names, addresses, emails, and phone numbers for three professional references who can speak to the quality of your work as an artist and, if possible, collaborator within a design team.
SELECTION CRITERIA & PROCESS
The artist(s) will be selected by the following criteria:
Artistic quality exemplified in work samples,
Demonstrated experience working with design teams, whether developing art plans or public art,
History of on-going growth and exploration as an artist,
Demonstration of commitment to the values of this project, which may include an interest in LGBTQ culture and history, the AIDS epidemic in Seattle and beyond, and those communities most impacted by AIDS,
Ability to engage communities: one who can communicate effectively, lead, inspire, and make connections between and among people, particularly those representing LGBTQA+, POC, QTPOC, and others effected by the AIDS crisis,
Ability to think conceptually and create signature work responsive to various site conditions and community input,
Strength, creativity, and appropriateness of letter of interest, and
Interest in and knowledge about technology-based applications
The selection process will take place in two parts. During the first round, a panel of arts professionals, City representatives, and community members will review the applicants' work samples, qualifications and other materials. The panelists will identify up to four finalists to interview at a second panel meeting approximately one month later. The panel will select one artist or artist team to be awarded the commission.
QUESTIONS
We're here to help! Here are three ways to get your questions or concerns about this project addressed:
1. Register for an (optional) Online Workshop:
The Office of Arts & Culture will share additional background information about this project, information about the selection process, and will review the steps of the
callforentry.org
application in an online workshop on
Thursday, May 10, 2018 12:30 PM PDT.
The online workshop will be conducted as a Skype meeting, so you'll need to download the Skype application. Two PowerPoint presentations will be shown, so viewing the workshop from a computer with access to audio will work best. You may join the Skype meeting via this link:
meet.seattle.gov/kristen.ramirez/1S3HM6GN
. You may also join the workshop by phone by calling 206.386.1200 and entering the conference ID 4602906, although we've learned that phones aren't ideal for this application.
2. Contact the project manager
, Kristen Ramirez, via email or phone:
Kristen Ramirez
Public Art Project Manager
Seattle Office of Arts & Culture and Department of Transportation
phone: 206.615.1095
email:
kristen.ramirez@seattle.gov
web:
seattle.gov/arts
and
seattle.gov/sdot
Street address: 700 Fifth Avenue, Suite 1766, Seattle, WA 98104
Mailing address: PO Box 94748, Seattle, WA 98124-4748
3. Technical Assistance with CaFÉ (
callforentry.org
):
Contact CaFÉ at (888) 562-7232 or
cafe@westaf.org
, Monday-Friday, 7:30 a.m. to 4:00 p.m. PDT.
Print this Page
View Legal Agreement