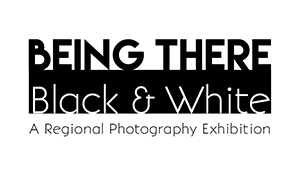 Being There, Black and White Photography
Contact Email:
patti@wayneart.org
Call Type:
Photography
Eligibility:
Regional
State:
Pennsylvania
Event Dates:
3/31/19 - 5/4/19
Entry Deadline:
2/15/19
Application Closed
REQUIREMENTS:
Media
Images - Minimum: 1, Maximum: 4
Total Media - Minimum: 1, Maximum: 4
Entry Fee (Being There, Black and White Photography Entry Fee): $45.00

Being There: Black and White Photography
Thank you for your interest in applying to Wayne Art Center's Being There, Black & White. The exhibition runs from March 31 to May 4, 2019, and will be held at Wayne Art Center, 413 Maplewood Avenue, Wayne, PA 19087.
Wayne Art Center's Being There, Black & White is an exhibition featuring original photographs in a black and white format. Artists from PA, NJ, NY, DE, MD, and Washington, DC, are eligible to submit up to four original photographs created between the years 2016 and 2019.
Juror – Laurie Beck Peterson
Ms. Peterson is a commercial photographer and non-silver printmaker living in Philadelphia. She grew up in Rochester, New York, and is a graduate of Syracuse University, studying in both The School of Visual and Performing Arts and The Newhouse School. Following a career as an in-house photographer at The Eastman Kodak Company, she opened her own commercial business in Philadelphia, which she currently runs.
Currently, Laurie teaches non-silver photography at The University of The Arts and runs gum bichromate workshops privately, as well as through The Goggleworks Center for the Arts in Reading, PA. She is a past board member of First Person Arts. Her work is in the collections of The Eastman School of Music, Solutions for Progress, and Valley Green Bank, as well as many private collections. Her work is featured in the soon to be released book Gum Printing, A Step-By-Step Manual, Highlighting Artists and Their Creative Practice, by Christina Z. Anderson, Focal Press. Her professional affiliations: The Print Center, ASMP, APA, SPE and Fleisher Art Memorial.
Awards
Prizes in the amount of $2,000 will be awarded and presented at the Opening Reception on Sunday, March 31, 2019 from 3-5 pm.
Eligibility Requirements
Open to artists from PA, NJ, NY, DE, MD and Washington, DC

Eligible media include original photography in a black and white format.

Works submitted must have been completed after January 1, 2016.

Collaborative work is accepted. Please include all artists' names on the online application.

All accepted work MUST be hand-delivered to and retrieved from Wayne Art Center. No shipped work will be accepted.

Artwork must remain on display throughout the duration of the exhibition.
Entry Information
All images should be at least 300 dpi resolution.
The entry fee is $45 for up to four photographs. Entry fee is non-refundable.
Visa, MasterCard, AMEX or PayPal will be accepted for entry fee payment. The application will not be finalized until the entry fee has been paid. Artists are permitted to apply with a second application. The artist should use the same name and contact information for both applications, with a new password. An additional application fee of $45 would apply.
Calendar of Events
Online Entries Accepted
December 15, 2018 – February 15, 2019
Final Deadline for Entries
Friday, February 15, Midnight EST
Notification of Accepted/Declined Work
Friday, February 22, 2019
Hand Delivery of Work
Friday, March 22, 9am-7pm OR
Saturday, March 23, 9am-4pm
Exhibition
Sunday, March 31 through Saturday, May 4, 2019
Opening Reception and Awards Presented
Sunday, March 31, 2019
3-5pm
Exhibition Closing
Saturday, May 4, 2019
4pm
Retrieval of Work
Saturday, May 4, 2019; 4-5pm OR
Monday, May 6, 9am-5pm OR
Tuesday, May 7, 9am-5pm
Communications
Notification to artists will occur via e-mail. An e-mail will be sent for each image submitted. Please read each result e-mail carefully, to understand the status of each submission. The artist contact email provided on the online application must remain active during the submission and exhibition process. The artist is responsible for checking email (and SPAM) for acceptance and/or decline and other information regarding Wayne Art Center's Being There, Black & White. No communications will be mailed regarding acceptance and/or declined information. Please do not contact Wayne Art Center for updates regarding notifications.
Insurance and Liability
While all precautions will be taken to ensure the protection of submitted work upon receipt, Wayne Art Center cannot assume liability for any loss or damage to artwork in transit. Wayne Art Center provides insurance coverage only while work is on our premises. All work will be insured for 60% of its retail value.
Submission of work to this exhibition constitutes an agreement on the part of the artist to all terms and conditions of this entire prospectus, which includes, but is not limited to, the right of Wayne Art Center to use entries images for publicity purposes. Wayne Art Center will not be responsible for works not claimed by Wednesday, May 8, 2019.
Installation
All work should be submitted installation ready. If the artwork installation is overly complex, Wayne Art Center will contact the artist to request assistance with the installation process. The artist may be required to assume financial responsibility for any alternations (painted walls, site-specific pedestals, armatures, lighting, electrical, etc.) that are requested or required by a particular installation. The artist is welcome to install their complex artworks if necessary. Installation requests must be requested in advance and approved by Wayne Art Center.
Sales Policy
All work must be for sale and the price identified on the entry application must remain constant throughout the duration of the exhibition. Wayne Art Center will retain 40% commission of the sale price, or on any sale that results from mediation by Wayne Art Center staff.
Contact Information
Nancy Campbell, Executive Director, nancy@wayneart.org
Patti Hallowell, Exhibition Coordinator, patti@wayneart.org
Wayne Art Center
413 Maplewood Avenue
Wayne, PA 19087
610.688.3553
wayneart.org
Questions
For questions regarding prospectus and exhibition, please contact Patti Hallowell, exhibition coordinator at patti@wayneart.org or 610-688-3553, ext. 211. For online submission support, please direct your inquiries to cafe@westaf.org.
Print this Page
View Legal Agreement