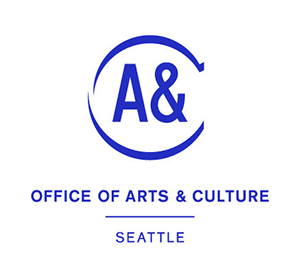 City of Seattle: Fremont Ship Canal Public Art Project
Contact Email:
maija.mcknight@seattle.gov
Call Type:
Public Art
Eligibility:
National
State:
Washington
Entry Deadline:
6/12/18
Application Closed
REQUIREMENTS:
Media
Images - Minimum: 1, Maximum: 10
Total Media - Minimum: 1, Maximum: 10
INTRODUCTION
Community identity and history can be celebrated and elaborated through public art practice. Through this lens the Seattle Office of Arts & Culture (ARTS), in partnership with
Seattle Public Utilities
(SPU) will commission one artist/artist team to design, fabricate and install a two-part integrated, outdoor sculptural artwork at the Ship Canal Water Quality Project Fremont site location, along the Ship Canal/Fremont Cut on both the Fremont side (located near NW Canal Street and 2nd Ave NW), and the Queen Anne side (located near 244 W Ewing Street).
Project budget: $180,000.
Deadline for application is 10:59 p.m. (Pacific Daylight Time), June 12, 2018.
The
Ship Canal Water Quality Project
(SCWQP) spans multiple neighborhoods and is 2.7 mile underground storage tunnel that will hold polluted water from Ballard, Fremont, Wallingford and north Queen Anne during storms to prevent overflowing into Lake Union, the Ship Canal and Salmon Bay. This capital project includes extensive new infrastructure, including a new microtunnel under the Ship Canal, near-surface pipes, and a drop shaft location. This busy thoroughfare has multiple modes of transportation and boats traversing the narrow Ship Canal in the midst of the Fremont neighborhood's business and commercial center.
SCOPE OF WORK
We seek an artist/artist team to develop a permanent artwork that is rich, rigorous, deeply considered, relevant, and site specific. The city is committed to excellence in environmental stewardship and in sustainable building practices.
The selected artist will work with ARTS, SPU, SCWQP coordinating artist, and project design consultants to develop permanent, outdoor, site specific artwork for the site locations.
The artwork should be a two-part sculptural artwork on both sides of the Ship Canal that reference and relate to each other. It should also relate to foot and cyclist traffic on the neighboring Burke Gilman Trail.
The artwork on each side of the canal should contribute to placemaking and take into consideration the different audiences and community that will engage with each work up-close.
The art should increase awareness that water is a great unifier flowing throughout the city and conceptually connect to the idea of water quality, flow and other potential themes identified in the Drainage and Wastewater Art Master Plan.
Create a thematic or visual connection to the significant infrastructure that is hidden below the ground and the function that it provides.
Work collaboratively with the SCWQP coordinating artist, and other artists creating permanent and temporary art related to the SCWQP.
Ability to participate in community outreach and actively engage with SPU staff and leadership.
BACKGROUND
The Ship Canal Water Quality Project (SCWQP) builds a storage tunnel to reduce polluted water overflows into the Ship Canal from Ballard, Fremont, Wallingford, and north Queen Anne. The 2.7-mile, 18' 10" diameter tunnel will temporarily hold more than 15 million gallons of stormwater and sewage during heavy rains. When the storm passes, flows will be sent to King County's West Point Wastewater Treatment Plant.
Starting as early as 2019, Seattle Public Utilities and King County Wastewater Treatment Division will begin work in Fremont for the Ship Canal Water Quality Project. Work will include: Building the new storage tunnel, building a drop shaft to collect flows entering the tunnel near the intersection of 3rd Avenue NW, Leary Way NW and NW 36th Street, installing new pipes to convey polluted stormwater and sewage to the tunnel, building a new microtunnel under the Ship Canal to convey polluted stormwater and sewage from Queen Anne to the new storage tunnel, and providing odor control to minimize odor.
The above ground area is a landscaped area of approximately ½ acre with an existing building that was built as part of the
Fremont Siphon replacement project
, and includes public artwork by Perri Howard (commissioned through King County/4Cutlure).
Please
click here
or follow the View Site Details link at the top of this call to view the Project Area Map and Site photos.
ABOUT SEATTLE PUBLIC UTILITIES
Seattle Public Utilities
manages drainage and wastewater to protect water quality and habitat in our local waterways, reduce sewer backups and overflows, and prevent flooding and landslides in Seattle. Seattle has three types of drainage and wastewater systems (combined system, partially separated system, separated system) each covering about one-third of the city, and requiring unique solutions to manage stormwater and wastewater.
The Plan to Protect Seattle's Waterways Art Master Plan
The Plan to Protect Seattle's Waterways Art Master Plan
, created by
Vaughn Bell
, will guide SPU Drainage and Wastewater public art. The following vision and goals guide art related to Ship Canal Water Quality Project.
Vision and Goals for public art on the Ship Canal Water Quality Project:
Embody Seattle's vision for a diverse and equitable community
Make an invisible system more visible
Increase public awareness of the function of water quality projects and infrastructure
Be at the forefront of public art practice
Connect people to the flow of water through their urban environment
Connect people to their own use of water in their homes and property and how this relates to a larger system and local water bodies
Create meaningful, inspiring, thought-provoking art experiences in the public realm, both during construction and as a permanent part of the urban landscape
ELIGIBILITY
This call is open to professional artists residing in the United States.
The Seattle Office of Arts & Culture encourages diversity in its collection. Artists whose work is well represented in the city's collection are eligible to apply, but the artist selection panel will consider artistic diversity as one factor in the selection process. Students are not eligible to apply.
PROJECT TIMELINE
An artist/artist team will be selected and contracted Summer 2018. The artist will participate in design development with project design team, project stakeholders, and community members through Fall/Winter 2018. The project construction documents are near completion, and SPU will issue change order request as part of the plan set to accommodate foundation construction and/or other elements that can be included in the overall construction contract and paid for through the project budget.
Call Posted: May 4, 2018
Application Deadline: June 12, 2018
Artist Selected and Applicants Notified: August 2018
Concept Design: November 2018
100% Design and Documents: March 2019
Construction and Fabrication: 2021/2022
Installation: 2021/2022
BUDGET
The selected artist will receive a commission of $163,488 (plus Washington State Sales/Use Tax of $16,512.00) equaling $180,000.00 to design, fabricate and install the artwork. The total project budget is all inclusive of travel expenses, taxes and other project costs.
Contracting will be done in two phases: design and engineering for a total of $27,000 ($24,523.00 plus Washington State Sales/Use Tax of $2,477.00) and fabrication and installation for a total of $153,000 ($138,965.00 plus Washington State Sales/Use Tax of $14,035.00 ). Current Washington state sales/use tax rates apply to all artist contracts issued during the project, regardless of where the artist resides (for out-of-state residents, use taxes are deducted from the above stated amounts and remitted directly to the state). Construction of cement footings/foundation to support artwork will be provided and paid for by SPU as part of overall project budget, if submitted per timeline requirements.
APPLICATION DEADLINE
Wednesday, June 12, 2018, 10:59 p.m. (Pacific Daylight Time).
APPLICATION REQUIREMENTS
All applications must be submitted digitally through the
CaFÉ
online system. Your application must include:
Applications that do not include a Project Letter of Interest/Video/Audio Statement will be considered incomplete and will be disqualified. Please only submit either a letter or recorded statement, not both.
Fremont Ship Canal Letter of Interest (not to exceed 2,000 characters). Please provide a statement describing why you are interested in this project.
OR
Fremont Ship Canal Video/Audio Statement (not to exceed 1.5 minutes in length). Please provide a short video/audio statement speaking directly to why you are interested in this project.
Please note that this should not be a highly produced/edited video, a short recording that speaks directly to your interest in this project will suffice. The intent of this option is to provide an opportunity for individuals who feel they can represent themselves better verbally versus in writing through the letter of interest (for example for applicants for whom English is a second language and/or other considerations). Guidelines and resources to assist with the creation of a video/audio file can be downloaded via Dropbox here.
Résumé
Three references with contact information
Up to 10 images. Where possible, submit examples of projects completed that include multi-element works and/or work that relates in someway to this project.
Work Sample Identification List (not to exceed 500 characters for each image). Please use this space to further explain the artwork shown in your work sample and/or their relevance to this project.
Project proposals are not requested.
SELECTION CRITERIA
The artist will be selected on the basis of the following criteria:
Quality of concept, design, and craftsmanship of past works
Visual and technical sophistication
Creativity of approach
Relevance of letter of interest/video statement
The ability to produce durable outdoor art
A proven ability to coordinate and collaborate with project managers, design professionals, and community stakeholders
Demonstrated ability to complete projects on time and within budget
The Office of Arts & Culture is committed to reflecting the diversity and cultural richness of our city in the selection of artists and artworks. You can learn more about the Office's
Commitment to Racial Equity here
.
SELECTION PROCESS
The selection process will take place in two parts. During the first round, a panel of arts professionals, city staff, and community members will review the applicants' images, qualifications, and other materials. The panelists will identify up to four finalists to interview at a second panel meeting two weeks later. The panel will select one artist or artist team to be recommended for award of the commission. The Public Art Advisory Committee reviews and approves the selection recommendation.
NOTIFICATION OF RESULTS
Applicants will be notified of the panel's decision by August 2018. The Office of Arts & Culture reserves the right not to select any of the applicants.
WE'RE HERE TO HELP
Please contact Maija McKnight, public art project manager, at
maija.mcknight@seattle.gov
or 206.684.7311.
For assistance with the CaFÉ online application process, contact CaFÉ tech support at 888.562.7232 or
cafe@westaf.org
, Monday-Friday, 7:30 a.m. to 4:00 p.m. Pacific Daylight Time.
Print this Page
View Legal Agreement