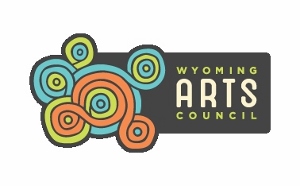 Art in Public Buildings RFQ: WY State Hospital and WY Life Resource Center
2301 Central Ave.
Cheyenne, WY 82002
Contact Email:
rachel.clifton@wyo.gov
Call Type:
Public Art
Eligibility:
National
State:
Wyoming
Entry Deadline:
8/31/18
Application Closed
REQUIREMENTS:
Media
Images - Minimum: 1, Maximum: 6
Video - Minimum: 0, Maximum: 2
Total Media - Minimum: 1, Maximum: 6
Request for Qualifications
Submissions to the RFQ are due August 31, 2018 and must be submitted via CaFÉ. Artists are asked to submit the required documents and images to demonstrate their interest and expertise.
In reviewing submitted RFQ materials, the committee will consider the following:
The quality of the artist's portfolio or previous work samples submitted
The artist's cover letter and how well it addresses this particular project
The artist's experience working with the public art process and demonstrated ability to work with the project architect and facility managers
The artist's ability to address special considerations of the nature of these facilities, unique clientele, and health and safety needs
Following review, select artists will be asked to submit a complete formal design proposal, including a budget, timeline, and references. Proposal packets and budgets for finalists must include additional lighting needs, signage, and plans for a foundation (if needed) or other structural support, design fees, material costs, labor for fabrication and installation, and all necessary costs involving planning, completion, delivery, and installation of the project. It is the responsibility of the artist to budget accordingly.
If decided by the committee, in-person or video presentations may take place. There will be modest financial compensation for final design proposals and in-person presentations. Any other travel is the responsibility of the individual artist.
About the Facilities
The Wyoming State Hospital (WSH) provides acute short-term psychiatric services to people with serious mental illness who are in a crisis situation and are a danger to themselves or others. Most patients are stabilized and able to return to their community within 30 to 120 days.
The new hospital's design is focused on creating a safe and secure therapeutic environment. The design includes outside courtyards, large windows providing light and a view of the outside world, and internal design features that provide a more homelike, calming environment.
The Wyoming Life Resource Center (WLRC) provides safety net intermediate and long term services to people with intellectual disabilities, brain injuries, people with high medical needs, exceptionally difficult behaviors, and people with co-occurring mental health and significant medical needs.
The new center's design includes ten cottages with ten single bedrooms, a large kitchen and living room, and a den. The cottages are designed as Green House homes, which include three core values: meaningful life, empowered staff, and real home. The design also includes a therapy building with a pool and gymnasium, two new day program buildings, and a third remodeled day program building that includes the facility's staff training center.
Both facilities are scheduled to open in late 2020, with an additional renovation at the existing WSH facility to follow. Additional information and plans can be found on the Department of Health website.
Artwork
There are opportunities for artwork inside the facilities, as well as outside on the facility campuses. Artists will need to take into consideration the various audiences at each site. Artwork must be accessible to visitors, guardians, staff, and patients, and balance the public and private sections of each facility. Additional safety and health criteria must be met, including security of the artwork, and addressing climbing and reach hazards. Artists will need to work with facility staff and the committee on final placement and installation.
Color palettes and wayfinding designs have been established for each facility. Artwork should complement, or not clash with, those designs. Color palettes are based on natural phenomena and colors of the Wyoming landscapes. Wayfinding is based on Wyoming attributes such as bison and Indian Paintbrush. Information and images can be found on the Arts Council website.
The committee is interested in working with artists who have completed similar projects and who have experience addressing the specific needs of these facilities. Artists are invited to submit work for consideration at one or both facilities.
All styles, genres, conceptual approaches, and mediums will be considered. All proposed artwork must be durable, structurally sound, secure, site appropriate, and easy to maintain. Additional drawings, site plans, and information will be provided to the artists invited to submit complete proposals.
Project Budget
The total project budget available for artwork for both facilities is up to $90,000. This amount may be allocated for multiple artists/artworks for various locations in and around the buildings. Artists may submit their work for consideration for one or both facilities, and are asked to indicate their selection in the application. A more specific budget allocation will be determined by the committee after finalists are selected.
Timeline
The selection committee will review the submissions to this RFQ in early September. Following review, select artists will be asked to submit a complete formal design proposal. A decision will be made by November 2018. A specific timeline for development, production, and installation will be established upon selection of the finalist(s). This timeline is subject to adjustment.
The Committee

Artists' submissions will be reviewed and final selections will be made by a committee appointed by the Wyoming Arts Council and the Department of Health. The committee for this project includes administrators and staff from both facilities, including those who will be working in the buildings, community members, artists, architecture and construction project managers, and a Wyoming Arts Council board member.
If you have any questions about the project or need more information on the selection process, please contact Rachel Clifton, Wyoming Arts Council, 307-777-5305, Rachel.Clifton@wyo.gov.
Print this Page
View Legal Agreement