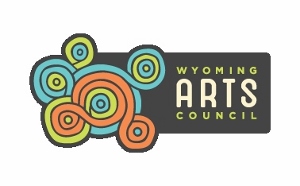 Art in Public Buildings RFQ: UW Engineering Education and Research Building
2301 Central Ave.
Barrett Building
Cheyenne, WY 82002
Contact Email:
rachel.clifton@wyo.gov
Call Type:
Public Art
Eligibility:
National
State:
Wyoming
Entry Deadline:
11/15/19
Application Closed
REQUIREMENTS:
Media
Images - Minimum: 1, Maximum: 6
Video - Minimum: 0, Maximum: 2
Total Media - Minimum: 1, Maximum: 6
Request for Qualifications

Submissions to the RFQ are due November 15, 2019 and must be submitted via CaFÉ. Artists are asked to submit the required documents and images to demonstrate their interest and expertise.
In reviewing submitted RFQ materials, the committee will consider the following:
The quality of the artist's portfolio or previous work samples submitted
The artist's cover letter and how well it addresses this particular project
The artist's experience working with the public art process and demonstrated ability to work with the project architect and facility managers
Following review, select artists will be asked to submit a complete formal design proposal, including a budget, timeline, and references. Proposal packets and budgets for finalists must include additional lighting needs, signage, and plans for a foundation (if needed) or other structural support, design fees, material costs, labor for fabrication and installation, and all necessary costs involving planning, completion, delivery, and installation of the project. It is the responsibility of the artist to budget accordingly.
If decided by the committee, in-person or video presentations may take place. There will be modest financial compensation for final design proposals and in-person presentations. Any other travel is the responsibility of the individual artist.
About the Building
The new Engineering Education and Research Building (EERB) is primarily a research facility with some classroom space. It is located on the northwest side of the University of Wyoming (UW) campus in Laramie. The four-story building is open in the center with clear sight lines to the floors and industrial elements like glass, metal, and cables. There are limited wood accents. Stairwells have an existing abstract, wood art piece that connects to the UW mascot.
From the simulation labs to mechanical rooms, the EERB is set up to be a teaching facility. The facility will mainly be used by faculty and graduate students, with some undergraduate use. There are collaboration and shared spaces for students, as well as a central town hall space in the center of the building between the first and second floors that is set up for presentations. The facility houses an Advanced Manufacturing Laboratory, Interdisciplinary Fluids Teaching Laboratory, Advanced Combustion Laboratory, Hydrocarbons and a Water Lab, a Materials Laboratory, as well as a Bioengineering and an Artificial Intelligence Lab.
Entry to the building can either be from the north (first floor entrance) or south/campus side (second level entrance) and there is ceiling, wall, and open space at both entrances that may be conducive to artwork.
The building has opened and is occupied. For images and plans, visit the Arts Council website.
Artwork
The committee has identified several locations that may be conducive for artwork: both entryways, common areas around the building, or the central area/atrium in the center of the building. There is the possibility of work that is freestanding, or wall or ceiling mounted. The committee is more interested in monumental, sculptural, or relief work, and is less interested in 2D work.
The committee is interested in one or multiple pieces, either work that connects two different locations in the building, or if the budget allows, work by two different artists.
There is one exterior location that could accommodate work outside the building, located off of the Lewis Street entrance.
All styles, genres, conceptual approaches, and mediums will be considered. All proposed artwork must be durable, structurally sound, secure, site appropriate, and easy to maintain. Additional drawings, site plans, and information will be provided to the artists invited to submit complete proposals.
Project Budget
The total project budget available for artwork is $90,000. This amount may be allocated for multiple artists/artworks or for various locations. A more specific budget allocation will be determined by the committee after finalists are selected.
Timeline
The selection committee will review the submissions to this RFQ in November 2019. Following review, select artists will be asked to submit a complete formal design proposal. A decision will be made by April 2020. A specific timeline for development, production, and installation will be established upon selection of the finalist(s). This timeline is subject to adjustment.
The Committee

Artists' submissions will be reviewed and final selections will be made by a committee appointed by the Wyoming Arts Council and the State of Wyoming. The committee for this project includes administrators, faculty, staff, and students from UW, including those that will occupy the building, as well as artists, community members, architecture and construction project managers, and a Wyoming Arts Council board member.
If you have any questions about the project or need more information on the selection process, please contact Rachel Clifton with the Wyoming Arts Council, 307-256-0500 or Rachel.Clifton@wyo.gov.
Print this Page
View Legal Agreement