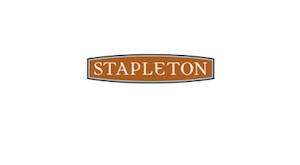 Prickly Plume Park
Contact Email:
barbneal@mindspring.com
Call Type:
Public Art
Eligibility:
Local
State:
Colorado
Entry Deadline:
6/11/18
Application Closed
REQUIREMENTS:
Media
Images - Minimum: 6, Maximum: 6
Total Media - Minimum: 6, Maximum: 6
Prickly Plume Park Public Art Project
INVITATION TO APPLY

Stapleton announces a public art opportunity with a commission of $100,000.

About Stapleton
The redevelopment of Denver's former Stapleton International Airport by Forest City Enterprises, Inc. is one of the largest urban redevelopments in the nation. When fully developed, the 4,700-acre Stapleton property will become a series of mixed-use, pedestrian-friendly, urban neighborhoods of homes and apartments where 30,000 residents live within walking distance of jobs, retail, schools and public transportation. Stapleton is also projected to have 13 million square feet of commercial uses providing 35,000 jobs. Stapleton currently has more than 7,000 homes and an estimated population of nearly 25,000 residents.
The neighborhoods at Stapleton will be enhanced by more than 1,100 acres of new parks and open space. Stapleton's commitment to "smart growth" has earned international and national recognition that includes awards from the Stockholm Partnership for Sustainable Cities, the U.S. Conference of Mayors, and The National League of Cities.
For more information about Stapleton and the Public Art Master Plan for Stapleton, please go to www.StapletonDenver.com
Project Description
The families in Stapleton live active life styles and value all their parks highly, using them often throughout the year for recreation and relaxation.
The site of this public art project is Prickly Plume Park, the triangular park located at the intersection of Martin Luther King Boulevard and Moline Street in the Bluff Lake neighborhood of Stapleton. With the emphasis on tactile experience, this park is one of a series of neighborhood parks in Stapleton united by a sensory theme. The trees in this park will have textural foliage and bark, and ornamental understory plants will display a range of tactile features, from the soft leaves of lamb's ear to the prickly little red yucca. The park is framed by low berms that focus the space inward and buffer it from the adjacent streets. Wide sidewalks encourage walking in and through this park. The crescent lawn provides a space for play and benches placed around its edge welcome people to linger. On the west side of this park are new neighborhoods of affordable housing.
The Project Selection Committee is interested in a dynamic three dimensional artwork that will make a coherent statement in this space. This artwork will be attentive to the character of the site and create an exceptional visual experience that will draw people to this area.
Goals adopted for this project are:
To commission an exemplary artwork from a Colorado artist through a selection process that incorporates diversity, equity and inclusiveness values.

To encourage and assist Colorado artists new to the public art field with creating a permanent public art piece appropriate to this site and to the diverse urban community that is Stapleton.

To enhance the Prickly Plume Park area with public art at this site.
The Project Selection Committee is seeking applications from experienced Colorado artists who:
want to expand their career to include public art.

want to be working in the field of public art but who have not yet received a public art commission over $10,000 for their work.

have completed temporary artworks in the public realm but want to create permanent installations.
This project will
Encourage artists to team up with a fabricator/installer or other related trade to develop a design concept for this site.

Conduct a pre-application workshop to assist artist teams with applications and getting set up on CaFÉ, (callforentry.org).

Make extra time and extra assistance available for these artist teams to develop their applications.

Select up to five teams as semifinalists and provide assistance to these teams as they develop their concepts and detailed proposals.
Criteria for Artwork
Artwork should be engaging to all ages and accessible to persons with disabilities.

Diverse expressions are encouraged.

Artwork may be interactive as well as attentive to activity in the area; how people will use the space.

Stapleton has adopted a Master Plan for Lighting including a "dark skies" initiative that addresses concerns for light pollution and energy efficiency as well as safety and security. Electrical power may not be available depending on the sites selected for the artwork.

Artwork must be constructed of materials that are sustainable and easy to maintain. The materials will be suitable to this environment and able to withstand the intense sun, snow, wind and temperature extremes and fluctuations characteristic of the Denver area.

The artwork must be designed to be durable, and require minimal and low-cost maintenance.

The artwork must not interfere with or hinder the purpose and function of this area or use of the walkways and trails.

The artwork must comply with rules, regulations and guidelines of the City and County of Denver applicable to this site.
Application Process and Materials
The Stapleton public art program is using the online CaFÉ™ application and selection process in partnership with Western States Arts Federation (WESTAF).
Please note that applications on CaFÉ should include resumes and images of previous work by both members of this team. An Artist's Statement describing prior experience and approach to this type of project is also required.
Each application must be submitted via the CaFÉ™ web site at www.callforentry.org and must include:
1 -- A current resume for each artist and/or team member that highlights professional accomplishments and experience as an artist or artist team.
2 -- Six (6) digital images of work that would be relevant to this project. Four (4) images should show the artist's past work (with or without the team member), and two (2) images should show the team member's work. Accompanying image annotation must list media, size, title, date and a brief description of the artwork if necessary. Note: Six images are required for the application to be accepted. Videos are not allowed.
3 -- An Artist's Statement not to exceed 1000 characters, including spaces, that describes the artist's/team's approach to this type of project. A proposal is not required.
Deadline: The application, images and other required materials must be submitted electronically by midnight (MDT), Monday, June 11, 2018 to www.callforentry.org.

Estimated Time Line for the Selection Process
Deadline for submissions: Monday, June 11, 2018 by midnight (MDT).
Application and image review: On Monday, June 25th, the Project Selection Committee composed of residents of Stapleton; the community and arts professionals will review application materials and images and invite up to five (5) semifinalist teams to submit full proposals for consideration. These semifinalist teams will receive a design fee to assist them in the preparation of their full proposal.
A site visit will be scheduled in July.
Proposal presentation, review and final selection: The Project Selection Committee will review semifinalists' proposals, interview the semifinalists and make a recommendation for the commission in late September/early October, 2018. This recommendation will then be referred to the owner of the artwork, the Board of Park Creek Metropolitan District for final approval.
Additional Information for Applicants:
Eligibility: All members of applicant teams must be legally residing in the United States. This opportunity is open only to artists currently residing in Colorado.
Equal Opportunity: It is the policy of The Park Creek Metropolitan District that minorities and women together with all other persons shall have maximum opportunity to compete for and participate in the performance of all contracts, subcontracts and services awarded for Stapleton's Public Art Program. The Park Creek Metropolitan District and its contractors shall not discriminate on the basis of race, color, national origin, age or sex in the award and performance of all contracts.
Print this Page
View Legal Agreement