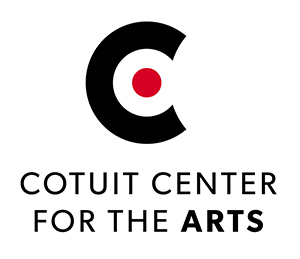 Seven Deadly Sins: Excellence in Photography
Contact Email:
kim@cotuitcenterforthearts.org
Call Type:
Photography
Eligibility:
International
State:
Massachusetts
Event Dates:
10/13/18 - 11/11/18
Entry Deadline:
8/26/18
Application Closed
REQUIREMENTS:
Media
Images - Minimum: 1, Maximum: 3
Total Media - Minimum: 1, Maximum: 3
Entry Fee (First digital image submission): $15.00

Media Fee (per sample over minimum):$10.00

Seven Deadly Sins: Excellence in Photography – an international juried photography exhibit
Cotuit Center for the Arts, one of the most dynamic year-round cultural institutions on Cape Cod, seeks photography for its second international photography October 2018 show, Seven Deadly Sins.
Interpret this theme in your own unique way. The sins of lust, envy, sloth, gluttony, pride, wrath, and greed, are with us everyday. Where do you see them? What are the countermeasures you see people take to avoid their deadly embrace?
Gallery exhibition October 13, 2018 - November 10, 2018
Opening reception October 13, 2018 5-7pm
$3250 in cash prizes ($1000 grand prize, $750 second prize, $500 third prize plus four judge's choice $250 prizes to be announced at opening reception

Professional and Amateur submissions accepted
$15 for the first entry, $10 each additional entry up to a maximum of three images
30 works to be hung in gallery. The 30 works chosen for the gallery will be featured in a printed exhibition catalog along with a statement from the photographer to be produced by James and Jean Anton.

All work will be shown in digital gallery
About the Juror:
Amy Arbus is an American, New York City-based photographer. She teaches portraiture at the International Center of Photography, Anderson Ranch, NORD photography and the Fine Arts Work Center. She has published several books of photography, including The Fourth Wall which the New Yorker called her "masterpiece." Her work has appeared in over 100 periodicals including The New Yorker, Vanity Fair, Rolling Stone, Architectural Digest, and The New York Times Magazine. She is the daughter of actor Allan Arbus and photographer Diane Arbus.
About Cotuit Center for the Arts:
Cotuit Center for the Arts is one of the most dynamic year-round cultural institutions on Cape Cod. With more than 35,000 visitors per year, the Center presents 7-8 fully staged theatrical productions in the 180 seat theater, dozens of concerts and events, 25 art exhibits, over 125 arts education classes and 12 provocative theater productions in the intimate Black Box theater.
Exhibitors in the Center's galleries enjoy the traffic created by thousands of patrons who attend performing and educational arts events. We illuminate and expose outstanding visual artists and their work to the broader community each and every day.
Submitting Your Images
Submissions will be accepted through CaFE only. To register visit www.callforentry.org and search for "Seven Deadly Sins" under the "photography" category. All images must be in JPEG format using CaFE guidelines. The image size must be no smaller than 1920 pixels on the longest side at 72dpi. Maximum file size is 5 mb.
There is a non-refundable submission fee of $15 for the first digital image and $10 for each additional digital image. The maximum number of images allowed for submission is three.
By submitting images, you agree that:
The images are your own work.

You own all rights to the images.

You take full responsibility for the content of all images, including the likeness of recognizable individuals.
Artists will be notified of accepted work on September 10. All selected photographs are posted on our website immediately upon receiving decisions from the juror. We send an email to each accepted photographer, but please also check the website at selection time. We request that accepted work be RECEIVED by the Center no later than October 1.
If your work is accepted for the physical gallery
All work in the gallery exhibition will be shown in black wood frames. Frames will be provided by Cotuit Center for the Arts

Artists may choose between 16 X 20, 19 ¾ X 19 ¾ or 24 X 35 ¾
The outside edges of your submission, whether matted or unmatted, must be one of these three sizes

Online Gallery

We appreciate the work of all photographers entering this important exhibition. During the course of the exhibit all entries will be featured in an online gallery on our website, and the images will be rotated in a digital exhibit that will be mounted in the physical gallery.

International Submissions
We encourage submissions from around the globe. One of the reasons we will be framing the work ourselves is to encourage more participation from the far-reaching corners of the world. Your work will be seen. We look forward to seeing it.

Selling Your Work

Artists exhibiting at the Gallery may offer their work for sale at a price of their choosing. Cotuit Center for the Arts takes a 40% commission for all work sold. Please price accordingly.
Copyright and usage
Copyright of all photographs submitted remain with the photographers who submitted them. All entrants agree that their name and images can be displayed and used in promotion for future competitions at Cotuit Center for the Arts. Full credit will be given to photographers if image is used.

Shipping Your Work
Please make sure your prints or matted prints are packaged with sufficient protection. We recommend UPS or FedEx. Please include the name of the work, selling price and any additional information that might be important.
Ship the work to:
Cotuit Center for the Arts
Attn: L. Michelle Law
4404 Falmouth Road
Cotuit, MA 02635
508-428-0669
Return Shipping:
We hope your work sells, but if it does not and you would like it returned, please include a prepaid FedEx or UPS return label. We will send the print back in the same packaging it was sent. If return shipping is not provided, or the work is not retrieved at the close of the exhibition, we will consider the print a donation to Cotuit Center for the Arts. You may also ask that the print be destroyed at the conclusion of the exhibit if it is not sold.
Print this Page
View Legal Agreement