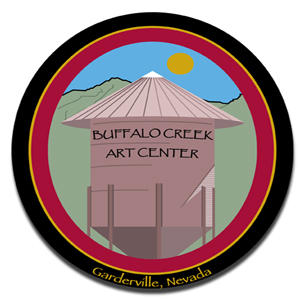 Buffalo Creek Art Center Summer Residency Program
PO Box 12429 Zephyr Cove, NV 89448
Contact Email:
steve@buffalocreekart.com
Call Type:
Residencies
Eligibility:
International
State:
Nevada
Entry Deadline:
4/1/19
Application ClosedNumber of Applications Allowed:
20
REQUIREMENTS:
Media
Images - Minimum: 10, Maximum: 20
Total Media - Minimum: 10, Maximum: 20
Buffalo Creek Art Center is nonprofit educational, 501c3 Corporation offering summer artist residency for three-dimensional artists in metal, wood, ceramic and multi- media with an emphasis on aesthetics and craftsmanship. Starting June 1 and ending October 30 artists can select a 4,6 or 8 week stay. Artists will be given free room and workspace and use of all the equipment. This unique 34 acre property includes a vineyard, fruit orchards, 8 ponds, a miniature train station and hiking trails.
Living Facilities The three thousand square foot, four bedroom, three bathroom ranch house will house the artists. Each artist will have their own bedroom. The kitchen, living room and outdoor patio are common areas. There is Internet access and cable TV as well as laundry facilities. Artists will be responsible for their own meals. Artists will have access to all 34 acres of the ranch which include fruit orchards, vineyard, 8 ponds, hiking trails, a train station and work in progress sculpture park.
Studio and Equipment. The four thousand square foot shop is fully equipped for metal work with MIG, TIG and Oxy-Acetylene welders, plasma cutter, a 48 inch Wysong plate roller, hydraulic lifts, compressed air, benches and an assortment of hand tools. The shop has twenty foot ceilings and a telehandler fork lift for moving large sculptures. Twenty minutes from the ranch is an additional 3500 square foot fully equipped woodworking shop that is available to the artists. The ceramic studio includes an electric kiln, potters wheel, slab roller and many shelves. There are a couple of vehicles available for artists to use for local errands if they don't have their own transportation.
Art Gallery. There is a 1000 foot indoor art gallery (Train Station Art Gallery) and 500 square feet of outdoor covered space which artists will be allowed to show their work. We have periodic art shows with the public invited.

Location
Buffalo Creek Art Center is located in Gardnerville, Nevada, just a few miles from the California border. It is at the base of Jobs Peak, a 10,600-foot mountain in the Sierra Nevada mountain ranch. The ranch is a twenty-minute drive to Lake Tahoe and one hour drive from the Reno/Tahoe International airport. It is a twenty-minute drive to Carson City and 10 minutes to downtown Gardnerville. It is a three-hour drive to the Black Rock Desert, home of Burning Man. Transportation to and from the airport can be provided if necessary.

Print this Page
View Legal Agreement