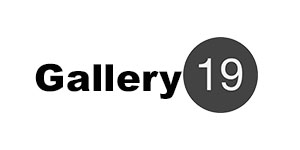 Meed2: New Abstraction


Gallery19
4839 N Damen Ave
Chicago IL 60625



Entry Deadline: 7/20/18
Application Closed

REQUIREMENTS:

Media
Images - Minimum: 2, Maximum: 5
Total Media - Minimum: 2, Maximum: 5

Entry Fee (Gallery19 Meed2): $45.00



DESCRIPTION:
Deadline Extended
Gallery19 announces a call for entries for our Second annual juried competition, Meed2: New Abstraction. Photographers at all experience levels are invited to submit work. Artists selected as finalists will have their work exhibited (and available for purchase*) at Gallery19 for the month of August/September 2018. ** As competition judge, Juan Fernandez, artist and educator, will review all entries, select finalists, and announce the winner at an opening reception at Gallery19, on August 31st, 2018.

THEME: New Abstraction
Photography whether manipulated by hand, by computer, or physically exchanged, the image combines a function—an act of representation—with a use and history that constructs how that image communicates. Meed2: New Abstraction, looks at the materiality of film by exploring the nature of experimental photography. Through the practices of Pictorialism, Dadaism and Surrealist montage, Gallery19 and Juror Juan Fernandez explores the idea of new abstraction as it has reappeared in response to digital photography.

ENTRY FEE:
$45 for submission of 5 jpgs. Payment must be in US dollars. Entry fees are non-refundable. Submission of artists' statements and bio required. To apply follow the link:

THE PAYOFF:
The winner of Gallery19 Meed2 will receive a solo show at Gallery19 for the month of August, 2019. The winner will also have a one-year contract with Gallery19, which includes exposure on the gallery's website, ongoing multi-media, promotion, including social media, participation in gallery programming (openings, events, artist talks, etc.), and direct sales efforts. In addition, Juan Fernandez will mentor the winner for a full year August 2018 through August 2019, by reviewing and evaluating work product, and assisting in development of a gallery-ready exhibition, all culminating in a solo exhibtion at Gallery19.

JUDGE:
We are honored to have JUAN FERNANDEZ preside over the 2018-19 Gallery19 Meed2 competition. Juan Fernandez (b. 1980, Grand Rapids, MI) is an artist and educator based in Elgin, IL. He currently sits on the Aurora Public Arts Commission and has taught at various colleges and universities including Northern Illinois University, Elgin Community College, Grand Rapids Community College and Judson University. His work references the perceptions of form, structure, and order in common materials and subject matter. He earned a BFA in Photography from Columbia College Chicago and an MFA from Northern Illinois University. Collections holding Juan's photography include Rockford Art Museum, The Center for Photography at Woodstock, Museum of Contemporary Photography, and Columbia College Chicago.

DEADLINES:
Deadline for initial submissions: July 20th, 2018

*1.) Commission: All sales of work from Gallery19 Meed2 will be transacted by Gallery19; Gallery19 will retain a 50% commission on all sales.

2.) Artists agree not to reproduce/sell images being exhibited in Gallery19 Meed2 within the state of Illinois for the duration of the exhibition (August/Septmber 2018).

3.) Artist retains all rights to any photograph she/he submits, including ownership if applicable. If you image is selected for the juried competition exhibition, you grant Gallery19 nonexclusive right, in perpetuity, to: Use, in connection with the current annual photo competition exhibition, your name, city, state, and country of residence in Gallery19 promotions and publications. Use, in connection with the current annual photo competition exhibition, your image on partner and third party promotions and can also be used in connection with future annual photo competition exhibitions, as a condition of the permission, Gallery19 shall credit all photographs with the caption Person's name.

**Deadline for finalists' framed works to reach Gallery19: August 24th, 2018

NOTIFICATION:
A list of finalists will be posted to this page by July 27th, 2018. Finalists will also be notified by email or phone.