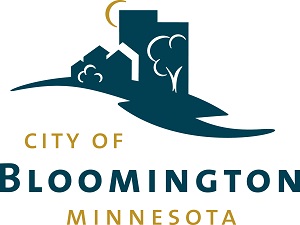 South Loop Sculpture RFQ
Artistry
1800 W Old Shakopee Rd
Bloomington, MN 55431
Contact Email:
rdaly@artistrymn.org
Call Type:
Public Art
Eligibility:
National
State:
Minnesota
Entry Deadline:
2/1/19
Application Closed
REQUIREMENTS:
Media
Images - Minimum: 1, Maximum: 10
Total Media - Minimum: 1, Maximum: 10
Request for Qualifications (RFQ) - (Minnesota)The City of Bloomington's Creative Placemaking Commission in partnership with Artistry invite experienced public artists to submit qualifications for the design and installation of a unique large-scale sculpture which will be strategically placed near the intersection of 24th Avenue South and East 78th Street; a major entry point and most traveled southbound artery into Bloomington's developing South Loop District. The installation and accompanying South Loop signage will create a more distinctive sense of place and identity and may reflect the past, present or future of South Loop while providing an opportunity to surprise and delight those who visit, work and live in the South Loop.
Eligibility: This Request for Qualifications (RFQ) is open to experienced public artists and artist teams who have completed at least one commissioned outdoor public art piece with a budget of $150,000 or more in the past ten years. Applicants are welcome from the contiguous United States but should have an understanding of or experience with installations that address the climate and ecosystem specific to Minnesota and this site in particular. Finalists must have the ability to attend an in-person interview and presentation of design.
Final Project Budget - $300,000
The total budget for this project is $300,000. This not-to-exceed total must cover all design modifications, fabrication, engineering, installation, foundations, infrastructure, site preparations, lighting, site visits, transportation of artwork, insurance, permit fees, and other related expenses including expenses related to South Loop signage. More information about the site and South Loop signage requirements including CAD files will be made available to the finalists.
RFQ deadline: February 1, 2019, 11:00 PM CST
HOW TO APPLY?
Step One: RFQ – Submit by February 1, 2019, 11:00 PM Central Standard Time
Your online CaFE™ application will include the following in addition to your contact information:
One-page letter describing interest in the project, approach to design and research as well as a statement addressing eligibility criteria.
One-page listing three references of recently completed projects including at least one commissioned piece valued at $150,000 or more completed in the past ten years. Please include contact information and commissioned amount.
One-page biographical information or resume. If you have multiple team members, please provide brief biographical information on each essential member but do not exceed one page.
Work Samples: up to 10 images of your recent projects (one of which should be for a commissioned piece valued at $150,000 or more which was completed in the past ten years). Please provide a brief description and final cost for each. Follow CaFE™ image requirements: JPEG format only, 1200 pixels on the longest side, less than 5 MB in size. Visit the CaFE Help Page , for more information on image requirements or for help resizing images.
Do not submit a project proposal or design at this time.
Step Two: Selection of finalists – Notification by March 15, 2019
The submitted qualifications will be reviewed by a selection committee made up of Bloomington Creative Placemaking commissioners, South Loop stakeholders, community leaders, and public art professionals. A selection of three finalists will be based on the following equally weighted criteria:
Quality of letter of interest
Quality and relevance of work samples
Ability of artist/team to complete project (within budget and timeline) based on prior work experience
All applicants will receive notification of the panel's decision by March 15, 2019
Step Three: Selection of artist/team to create south loop sculpture
Three finalists will be selected and scheduled to present their design proposal in person to the review panel the week of May 20, 2019. Each finalist/team will receive a $2,000 design stipend inclusive of any travel expenses. The presentation of designs should include visuals in the form of a scale model, drawings, projected digital images, or a combination of formats. The presentation should also include a detailed description of how the design meets the needs of the project as well as a budget outlining how the proposed sculpture will fit within budget parameters. A basic, digital design image and description will be requested and distributed to the panel two weeks prior to scheduled presentation. Specific information on the design presentation will be provided to the three finalists. The panel will consider the following equally weighted criteria when selecting the artist/team:
Understanding and embodiment of the project description and goals;
Ability to communicate design concepts clearly;
Ability to work within design parameters;
Past projects including those working with municipalities, communities and/or diverse groups of people;
Understanding of the City of Bloomington, the South Loop district, and their diverse community and stakeholders;
Ability to incorporate "South Loop" signage into the design; and
Spirit of collaboration and amenable work ethic.
Notification of selected artist/team by June 4, 2019. Following the design presentations, one artist/team will be commissioned to complete the sculpture project with an all-inclusive budget of $300,000. The anticipated installation date of the South Loop sculpture is summer of 2020.
South Loop Sculpture Timeline:
RFQ – Qualification Proposals Due: February 1, 2019, 11:00 PM CST (online via CaFE™) Do not submit a project proposal or design at this time. Inquiries will not be responded to from December 22, 2018 – January 1, 2019.
Three Finalists Selected: March 15, 2019
In-person Design Presentations by the Three Finalists: Week of May 20, 2019
Selection of Artist/Team: by June 4, 2019
Installation of South Loop Sculpture: Summer, 2020

WHERE AND WHY?
The South Loop is uniquely positioned and home to the Mall of America, the Minnesota Valley National Wildlife Refuge, numerous hotels, 4 light rail transit stations, a residential area, and significant new development opportunities. The City of Bloomington adopted a long-range plan to transform the area into a densely populated, walkable urban neighborhood featuring new housing, a variety of businesses, world-class recreation, entertainment options, and hospitality. In 2014 the City of Bloomington and Artistry initiated a Creative Placemaking Plan knowing that the arts and other creative activities can transform the neighborhood physically, socially, and culturally. The goals of the Plan are to create Urbanism, Animation, Involvement, Leadership, and Investment.
Bloomington's largest creative placemaking project to date, the South Loop Sculpture and its accompanying South Loop signage will enhance South Loop's identity and branding and expand on the creative enthusiasm and enjoyment already experienced in the South Loop. The sculpture will increase the visibility of the district by being a notable and distinctive element of surprise and delight. Ideally the sculpture will reflect the unique history or assets of South Loop while embracing the City of Bloomington's vision for the South Loop, elicit interest, excitement and enjoyment from people of diverse ages and backgrounds.
THE SOUTH LOOP MAP (Please refer to the attached site plan or full RFQ)
The sculpture and its accompanying South Loop signage will be located near the intersection of 24th Avenue South/County Road 1 and East 78th Street just south of 494 on the west side of southbound traffic orientated towards 24th street.
STILL HAVE QUESTIONS?
We encourage interested applicants to learn more about South Loop and the Creative Placemaking Plan by visiting blm.mn/placemaking.
It is the responsibility of the applicant to inquire about any portion of the RFQ that is not fully understood or susceptible to more than one (1) interpretation. Written inquiries are required. Oral communications will not be accepted, except to confirm delivery of proposal or written correspondence.
All inquiries, questions, or clarifications must be submitted not later than seven (7) calendar days prior to the due date of this RFQ. Those inquiries, questions, or clarifications submitted after this date will not be answered. All inquiries will be responded to within three (3) business days. Exception: Inquiries will not be responded to from December 22 – January 1.
Please do not ask other City or Artistry personnel questions, as information gathered from other sources may not reflect the correct position or interest and could result in disqualification.
A Frequently Asked Questions (FAQ) addendum related to this RFQ will be updated as questions come in and can be found at http://blm.mn/sculptureFAQ. Any other questions regarding this Request for Qualifications may be directed to the contact below prior to January 25, 2019.
Please direct questions to: Rachel Daly, Director of Visual Arts, Artistry: rdaly@artistrymn.org
All questions concerning the RFQ must reference the page number, section heading, and paragraph. Questions may be submitted via email. Please place "South Loop Sculpture RFQ Question" in the subject line.
The City of Bloomington does not discriminate on the basis of disability in the admission or access to, or treatment or employment in, its services, programs, or activities. Upon request, this information can be available in Braille, large print, audio tape and/or electronic format.
RESPONSIBILITIES OF SELECTED ARTIST/TEAM
DISPOSITION OF RESPONSES
All materials submitted in response to this RFQ will become the property of the City and will become public record after the evaluation process is completed and an award decision made. If the Artist submits information in response to this RFQ that it believes to be trade secret materials, as defined by the Minnesota Government Data Practices Act, Minnesota Statutes 13.37, the Artist must: Clearly mark all trade secret materials in its response at the time the response is submitted by indicating in writing the specific page number(s) and paragraph(s) classified as trade secret and therefore nonpublic; and

Include a statement in Letter of Interest with its response justifying the trade secret designation for each item and defend any action seeking release of the materials it believes to be trade secret, and indemnify and hold harmless the City, its agents and employees, from any judgments or damages awarded against the City in favor of the party requesting the materials, and any and all costs connected with that defense. This indemnification survives the City's award of a contract. In submitting a response to this RFQ, the Artist agrees that this indemnification survives as long as the trade secret materials are in possession of the City. The City is required to keep all the basic documents related to its contracts, including responses to the RFQ for a minimum of seven (7) years.
The City will not consider the prices submitted by the Artist to be proprietary or trade secret materials.
Responses to this RFQ will not be open for public review until the City decides to pursue a contract and that contract is executed.
Please note: Interested applicants should refer the sample form of agreement found at the end of the full RFQ. The following information and the information found on the sample form of agreement is provided so that all applicants have a better understanding of their responsibilities and requirements should they be selected and contracted by the City of Bloomington for this project. Agreement is subject to change.
CONTRACT TERMS
The clauses included in the sample form of agreement (which can be found on the full RFQ) will be included in the contract between the City and the Artist that has been chosen to provide the Services described herein and in the Artist's Proposal. Any exceptions to the contract terms and conditions included in the RFQ must be identified in the submitted Proposal.
INSURANCE REQUIREMENTS
Artist shall maintain insurance coverage, naming City as additional insured, as described in Attachment A. The Artist shall not commence work until all insurance has been obtained and copies have been filed and accepted by the City. The Artist shall be responsible for maintaining a valid certificate of insurance throughout the term of the Contract, as required in the sample agreement.
Print this Page
View Legal Agreement