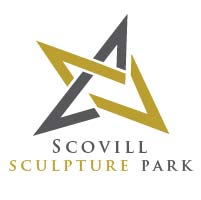 Scovill Sculpture Park
Contact Email:
japplebee@decparks.com
Call Type:
Public Art
Eligibility:
International
State:
Illinois
Entry Deadline:
6/29/18
Application Closed
REQUIREMENTS:
Media
Images - Minimum: 1, Maximum: 9
Total Media - Minimum: 1, Maximum: 9
Entry Fee (Scouill Sculpture Park): $20.00

Scovill Sculpture Park
Entry Deadline: June 29, 2018
Days remaining to deadline:

REQUIREMENTS:
Media
Images - Minimum: 1, Maximum: 9
Total Media - Minimum: 1, Maximum: 9

Entry Fee: $20.00


Sculpture Garden of Decatur, IL is currently accepting submissions for an outdoor sculpture exhibition for 2018.
Sculpture Garden of Decatur is a juried, outdoor exhibition space offering local, regional, national and international sculptor's opportunities to showcase and sell their creations, while enhancing the cultural environment of Decatur and providing opportunities to educate the public. Our goal for 2018 Sculpture Garden of Decatur is for 10 sculptures to be installed in August of 2018, for a three-year cycle.

All sculptures are to be for sale.

Sculptures will be placed in highly visible locations between the Scovill Zoo and the Children's Museum of Illinois. Every year the Scovill Zoo is host to 100,000 visitors and the Children's Museum of Illinois has 65,000.

Sculpture Garden of Decatur is an initiative of Decatur Parks Foundation in partnership with the Decatur Park District, Decatur Arts Council and the Children's Museum of Illinois. Ownership of sculptures are will be retained the artist and loaned to the exhibit for three years with a possible negotiated one year extension option. All sculpture must be made of materials that can withstand harsh Midwest weather and not require any maintenance other than occasional washing with a water spray. The Honorarium for accepted works is $3,000 dollars payable $2,000 on delivery and $1000 at pickup of the sculpture. There will be an additional $2,500 People's Choice Award that is given to one artist in September 2018.


GENERAL GUIDELINES:
Artist to provide all fasteners and other hardware to attach artwork to either the concrete pad or base provided. Sculpture Garden of Decatur will provide a boom truck and additional labor to install, if required. All finalists will be asked to describe the installation requirements and any special equipment that may be required.
A host will be assigned to each artist to help with logistics while the artist is in Decatur.
Artist's reception with donors will take place on Saturday evening, August 18, 2018.


For up to 3 hours on evening, the artist is expected to describe their sculpture to the pubic during the opening event.
Round trip mileage reimbursement for sculpture delivery and pickup of $.50 per mile for up to $250 total.
Free hotel accommodations for 3 nights on delivery dates.

The sculpture must be for sale and the artist must price the work. Sculpture Garden of Decatur through Decatur Parks Foundation would receive a commission of 20% of the sales price for any sculpture sold during the exhibition.

The artist must deliver the work to the site on an agreed date the week of August 13, 2018. The artist must pick up the artwork on an agreed date in August 2021. Early pickup of the work is not permitted without written agreement from Sculpture Garden of Decatur.

Sculpture pad size is approximately 5 feet x 5 feet; a few larger sites are available.

No age restriction on the artwork, but sculpture must appear as new. Jury will give priority to newer sculptures when making the final selections.

The artist must bring the sculpture that was selected, no substitutions.

Juried sculpture selection process is used and the selections of the jury are final.

Submissions will be evaluated on artistic merit, public safety, appropriateness, durability in the outdoors, and creativity. Further instructions will be provided if selected.

Required Artist Information: resume, photos of a maximum of three sculptures (with maximum three images of each), and a brief description is required of each sculpture submitted (500 words max). One application per artist.

The call for entry on the Call For Entry website (www.callforentry.org) has complete information needed to apply. A $20 application fee applies.
*Any and all projects can be rejected.

TIMELINE:

Call is active May 31, 2018

Deadline for submissions June 29, 2018

Notification to artists of selections July 14, 2018

Delivery and installation of sculptures to Decatur, IL, on agreed date August 13, 2018.

Opening day artist reception with donors & community leaders August 18, 2018 (evening)

People's Choice Award announcement September 30, 2018

August 2021: De-installation and artists pickup sculpture on agreed date


Print this Page
View Legal Agreement