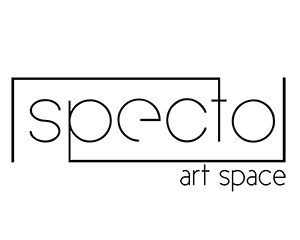 (un)INHABITED - An Exploration of Human Structure


101 South Main Street


Entry Deadline: 8/4/18
Application Closed

REQUIREMENTS:

Media
Images - Minimum: 5, Maximum: 10
Audio - Minimum: 0, Maximum: 6
Video - Minimum: 0, Maximum: 6
Total Media - Minimum: 5, Maximum: 10

Entry Fee ((un)INHABITED): $35.00
Media Fee (per sample over minimum): $7.00


(un)INHABITED
The structures created by humans have long served as an inspiration for the artists gaze. However, the modern era has sometimes shifted that gaze to the abandoned, the decrepit, the shells of former life. We want to see your best works exploring both sides of this theme, the inhabited and the uninhabited. Show us your abandoned goodness, show us the picture perfect version of suburbia that surrounds you, show us the contrasts of growth and decay, new and old.

Seeking photographers, digital artists, graphic designers, video artists, gif makers, iphoneographers, collage artists, mixed media, new media, old media, lost media, found media, whatever you want us to see!
Juror: Jeremiah Morris, Director, Founder of Specto Art Space.


DEADLINE FOR ENTRY: August 4th

Show Dates: September 8th - October 10th
Opening Reception: Saturday, September 8th
Entry Fees:
$35 for up to 5 images
Each additional image is $7
Maximum 10 entries per artist allowed.


Media Accepted:
Photography
Digital Art
Graphic Design
Scanography
Phoneography
Scanned prints, drawings, and doodles
Digital recreations of paintings, sculptures, anything!
New things that blow our minds!
Anything we can print on our printers (or is capable of being shown digitally) is capable of being included in the show!


File Specifications:
If accepted you MUST provide a high resolution print file, from which we will print and frame all works included in our exhibitions:

Specto provides:
FREE professional printing of artworks
FREE professional matting of artworks
FREE professional framing of artworks

Specto prints in the following sizes:
12"x12" (1x1)
12"x15" (4x5)
12"x16" (3x4)
12"x18" (2x3)
Have a piece that falls outside of these parameters but you want to submit it? Contact us! We can work with you and see if we can make it work upon your acceptance to the show.

Awards:
$400 award for best in show!
2 - $100 honorable mentions!
Archiving:
After each show every work is catalogued and placed in an archival flatfile to create a resource for other galleries, curators, or purchasers to utilize. This allows Specto to continue to promote each artist on a continual basis, so that your work is being seen well beyond the dates of each specific show.
Copyright:
Artists will always retain copyright of their works. We will use your work in promotional materials to advertise for shows you're involved in, but only with your permission. Specto will never print, distribute, or sell your work without your consent. We also don't utilize clauses to require you to not show your work again for a certain amount of time or anything tricky like that. Remember, we're artists too, so we will always treat your work how we would want someone to treat ours.
Sale/Commission:
Exhibition prints printed by Specto for each show are not for sale, they are part of our archive. If there are inquiries of sale on an artwork the artist will be notified. Once a sale is finalized between artist and buyer, Specto will print and edition the work to the artists specifications and deliver to the buyer. Artists will be mailed an authentication document to sign and return for the buyers benefit. Beyond the exhibition print, your work will never be printed without your express involvement.
All sales at Specto will include a 35% commission, which means 35% of the sale price will go to Specto with 65% going to the artist. We believe this commission is fair as Specto will incur all costs of printing and shipping if necessary.
Find any of this confusing? It can be a little daunting at first, and we totally understand that. Please don't hesitate to contact us! No question is a dumb question, everyone has to start somewhere!