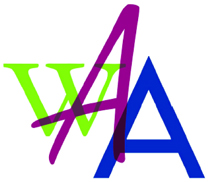 2018 National Juried Photography Exhibition
Wickford Art Association
36 Beach Street
North Kingstown, RI 02852-5745
Contact Email:
exhibits@wickfordart.org
Call Type:
Photography
Eligibility:
National
State:
Rhode Island
Event Dates:
10/19/18 - 11/11/18
Entry Deadline:
9/5/18
Application Closed
REQUIREMENTS:
Media
Images - Minimum: 1, Maximum: 20
Total Media - Minimum: 1, Maximum: 20
Entry Fee (Non-Member Entry and First Image Fee): $25.00

Media Fee (per sample over minimum):$15.00

Call for Entry - 2018 National Juried Photography Exhibition

Wickford Art Association, 36 Beach Street, North Kingstown, RI 02852-5745

The Wickford Art Association's 2018 National Juried Photography Exhibition is your opportunity to exhibit the best of your photographic work at one of Southern New England's finest art galleries with a 56-year history of promoting artistic excellence. Open to non-members and members alike, there is no theme to constrain you. Unleash your creativity and vision, and watch them say "Wow!". Any photographic genre, substrate, process or perspective— contemporary, realistic, historical, abstract, experimental, or futuristic—is eligible. Share the work that you take pride in creating with others.
Please read this prospectus carefully and only consider submitting work if you can comply with the requirements and timetable outlined in this document.

IMPORTANT TIMELINE DATES
Registration Deadline: EXTENDED TO Wednesday, September 5th, 2018
Notification of Acceptance: On or before Tuesday, September 18th, 2018, via email. No inquires please. All decisions are final.
In-Person Delivery: Tuesday thru Thursday, October 16th – 18th, 2018, as described below.
Shipping Delivery: Not later than Friday, October 12th, 2018, as described below.
Exhibition: Friday, October 19th, 2018, thru Sunday, November 11th, 2018
Reception and Awards: Friday, October 19th, 2018, 6:30 - 8:00 PM
Return of Work: In-person pick up on Tuesday, November 13th, 2018, and shipping return after that date, as described below.
Since 1962, the Wickford Art Association (WAA) has hosted numerous fine art shows, classes, workshops, monthly lectures and demonstrations. Ranked as the #5 fine art festival in the country by Sunshine Artist Magazine, WAA produces annually the Wickford Art Festival featuring 200 fine art artists from around the world. The Festival was voted "Best Of" by Rhode Island Monthly Magazine and ranked #1 in New England. As part of its community involvement, WAA hosts an annual scholarship competition and awards $5,000 to three of Rhode Island's top public high school seniors accepted into an art college. The gallery is wheelchair accessible and shows and opening receptions are free and open to the public.
Juror: Paula Tognarelli, Executive Director and Curator, Griffin Museum of Photography, Winchester, MA. Ms. Tognarelli is well-known and respected in photographic communities within the United States and internationally for her work as a curator, juror, portfolio reviewer, arts administrator and innovator. To learn more, click on http://griffinmuseum.org/staff/#paula or her name above.
Awards: Cash awards totaling $1,000 will be given along with some non-cash awards.
Artist Eligibility: Any artist who is at least 18 years or older may participate to the extent that their participation is allowed under law.
Artwork Eligibility: The art may be 2D or 3D but must have photography as its dominate element as determined solely by WAA. All artwork must be original creations by the artist, not under a teacher's direct supervision. Artwork shown in prior juried or judged WAA gallery shows is eligible.
All artwork must be exhibition ready to hang or position with all appropriate hardware securely attached and must be ready to sell. No work can be not-for-sale (NFS) or price-on-request (POR). No saw-tooth hangers or ceiling hanging can be used. Frames are not required on all artwork if the presentation is current with today's gallery/museum standards as determined solely by WAA.
Artwork cannot be larger than 44 inches on the longest side including the frame. Artists may not submit crafts, functional art, or art composed of multiple pieces (diptych, triptych etc.) that would be hung or manipulated separately. 3D work must be easily movable and fit safely and securely in the gallery.
Work that does not adhere to any of these guidelines or is deemed not to be a faithful representation of the image submitted will not be exhibited. The WAA reserves the right to refuse entry to works that do not fit its community's standards or its operational needs.
Submittal Fees: Artists may submit up to 20 images in their entries. For non-WAA members, the application entry fee, which includes the first image fee, is $25, and the fee for each subsequent image is $15. Current WAA members will be e-mailed a CAFE discount code to be used at checkout giving them a 20% discount. The WAA member application entry fee, which includes the first image fee, is reduced to $20, and the fee for each subsequent image is only $12. All CAFE fees are non-refundable and must be paid by credit/debit card through the CAFE system. Payment of those fees indicates the acknowledgement and acceptance of the terms and conditions of the exhibition.
Want to become a WAA Member? WAA membership offers many benefits to artists. If you would like to explore WAA and join as a Member, click here, or on the "Become A Member" button below the banner on the Wickford Art Association web site
In-Person Delivery of Accepted Work: All in-person deliveries will be made at the WAA Gallery on Tuesday, October 16th, 11 AM – 6 PM; Wednesday, October 17th, 11 AM – 7 PM; and, Thursday, October 18th, 2018, 11 AM – 3 PM. Anyone delivering artwork in person must remove any packing materials used from the Gallery. Please DO NOT use Styrofoam peanuts or their equivalents in packing. Accepted work MUST remain in the gallery for the duration of the exhibit.
Shipment of Accepted Work: Shipped deliveries must arrive at a designated UPS facility in Rhode Island by Friday, October 12th, 2018, based on specific instructions that will be communicated via e-mail to those artists whose work is accepted. Each box shipped must be accompanied by a prepaid, return shipment label which is placed in an envelope inside the box. Please make sure that the box and materials that you use will adequately protect your work, and DO NOT use Styrofoam peanuts or their equivalents in packing. A $15 WAA handling fee will be required for each box shipped. Among the art shipping box solutions available, Air Float Systems (https://airfloatsystems.com) provides an inexpensive and reusable family of packaging products that are sold directly or through U-Line (https://www.uline.com/). Accepted work MUST remain in the WAA gallery for the duration of the exhibit.
Return of Work: Participating artists who delivered their art in person will pick it up on Tuesday, November 13th, 2018, 11 AM – 6 PM. Those who shipped their art will have it returned to them in the packaging in which it was sent using its prepaid return shipping label.
If WAA, UPS, or other carrier determines that the packaging is not adequate to safely ship the art back to the artist, WAA will contact the artist. The artist must notify WAA in writing of any changes in their contact information, or their intended place or time of return of their art, prior to the end of the exhibition. The artist is solely responsible for any time, materials, storage, shipment, or other charges that may arise from inadequate packaging, delayed, or redirected shipments, nonresponse of the artist, or any other artist requests. All additional charges must be paid prior to the return of the art.
Sales & Commissions: All artwork must be for sale. Prices provided by the artist should reflect the 30% (members) or 40% (non-members) commission taken by WAA on all artwork sold. Artists will be paid their percentage of the sale by WAA within 30 calendar days after the exhibition closes. Rhode Island does not tax the sale of fine art.
Liability Waiver: WAA is not liable for lost or damaged work, and recommends artists have their work insured.
Usage Rights: The artist retains all copyright interests or claims that they have in their art. By submitting images, you give WAA the right to use and reproduce the images to market and document the exhibition, and to enable the image to be part of an online exhibition. Artist's recognition is provided with any use. WAA reserves the right to adjust any deadline(s) as the result of causes beyond its immediate control. Payment of the submission fee indicates acknowledgement of all terms and conditions.
Questions: Contact exhibits@wickfordart.org or call 401-294-6840. To learn about other WAA exhibits and programs, visit the Wickford Art Association web site.
Print this Page
View Legal Agreement