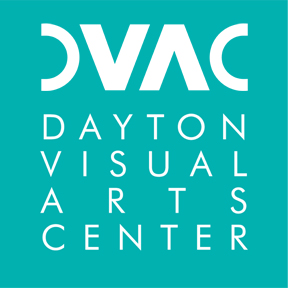 2018 Germantown Corridor Mural Project


118 N. Jefferson St.
Dayton Ohio 45402


Event Dates: 7/20/18 - 10/16/18
Entry Deadline: 7/3/18
Application Closed
Number of Applications Allowed: 3


REQUIREMENTS:

Media
Images - Minimum: 6, Maximum: 8
Total Media - Minimum: 6, Maximum: 8


View Site Details



Introduction:
You have an opportunity to present a proposal for a mural design and construction at one of the three pre-selected sites on the Germantown Street corridor/Westside of Dayton:

1501 Germantown
2813 Germantown
US 35 Overpass on Germantown

If you choose to submit a proposal, you will be asked to present initial design concepts for feedback and approval during public engagement forums consisting of residents, business owners, and constituents surrounding the four designated locations. If your proposal is selected, artists will receive a stipend, as well as funding for materials and equipment, as well as work with dedicated support teams to implement/construct mural design. Stipends vary per site and will range from approximately $3,000 - $5,000.

All design concepts should explore the theme of Undiscovered Beauty: West Side Revisited, finding original interpretations and concepts based upon its continuing rich cultural and societal legacy and continued impact on the West Side of Dayton. Thematically, the proposal can reflect upon, but is not be limited to, the rich history of artists, musicians, athletes, and leaders who have come from this region. The design or designs can be reflective of narrative representation or abstraction of the overarching theme. We are looking for colorful, inspiring, and engaging interpretations that are based upon research done by the artist into the historical legacy of the impact of individuals and groups from the West Side of Dayton. The design should reflect/illuminate their contributions on the local, regional, national, and international levels. How would your design reflect this? How would your design inspire?

Project Intent:

Each design should:
Create a focal point of excitement and interest for residents and visitors to the West Side of Dayton;

Emphasize the theme: Undiscovered Beauty: West Side Revisited;

Be an original design concept;

R

equire minimal maintenance and not pose any safety risks to the viewing audience.
Submission Deadline: 12:00 a.m. (Midnight) July 3, 2018

Program Description:
This program is a project of Choice Neighborhood Dayton, along with generous support from various community and civic organizations. The goal of the project is to provide residents and artist with an opportunity for creative place-making, community engagement, and cultural enrichment. We also hope to re-energize the Germantown streetscape and spark new development on the West Side of Dayton.
Lead Artist Job Requirements:
All lead artists who will paint murals must be 18 years of age or older.

This artist will be selected based on his/her experience creating designs and/or murals and significant leadership abilities. This individual will be the team leader and must also work with the Project Manager in ordering painting materials and overseeing the project. If an artist's design is chosen, and the artist would prefer the design be executed by a qualified painting crew/organization, arrangements will be coordinated.

Must be able to demonstrate the following skills:

Strong painting ability, including but not limited to, blending, rendering images, detail painting, color mixing, etc.

Punctual, team player, positive attitude, self-directed, flexible

Comfortable working on heights/scaffolding

All artists hired to work on mural will be required to enter into a contractual agreement with CityWide Development.

Murals will be created between July 23 – Sept 30; painting will be scheduled based on site availability and artist schedule.

Artists selected must be willing to review community feedback on designs and take that into account before finalizing design, as well as to potentially participate in a community paint night during mural execution.

During the week of July 22, artists selected will meet to review process for executing design work based upon feedback from Stakeholders and public forums

During the week of July 22: Participate in community conversation with residents about final designs (exact date TBD, will be in the evening).
Supporting Artist Teams:
If needed, artist support teams will be determined by the CityWide Development Project

Manager

/Committee after designs are selected in coordination with the Lead Artist.

These artists will assist in painting the mural under the direction of the Lead Artist and Project Manager.

Murals will be created between July 23-Sept 30; painting will be scheduled based on site availability and artist schedule.
Mural Designs:
Preliminary mural designs will be selected by the Project Selection Committee from those

submitted and will be go through a series of public design forums made up of citizens/

stakeholders and the design committee. Artists will use feedback from these public forums to

alter /enhance design concepts. Final mural design will be unveiled to Stakeholders and

implementation will begin.

Artist will submit design concepts for a mural at one or more of locations listed above

(Artist must submit a separate application for each site selected).

Artist(s) are permitted to sign their work (to fill no larger than a 2 x 2 area) and CityWide Development will be putting a plaque on each of the murals that includes the date and artist name.

Final mural images will also be showcased on the Choice Neighborhood Dayton website.
Mural Supplies:
Funding for supplies, materials, and equipment will be provided through Choice Neighborhood Dayton. The Project Manager and Lead Artist will collaborate on the process of ordering and purchasing materials.
Payments:
Selected artists will be paid a Stipend. Duration of work and payment will be based on the size/scope of each mural. Payment and work details will be determined at the discretion of the Project Manager and the Selection Committee.
Items Required in this Application:
Your current resume/CV (suitable word processing document or PDF)

Four examples of your current artwork, preferably painting or mural examples (JPEG format), each saved as your last name and title or location of work.

P

roposed Design (see below)
For each Proposed Design:
D

esign image with proposed color palette

To-Scale street level elevation of the mural design with proposed design (JPEG format)

A brief description of the mural design and how it illuminates the central themes of project.
Timeline:
July 3, 2018 12 a.m. Deadline for Application Submission
July 7 through July 20, 2018 Designs displayed at multiple locations; stakeholder feedback gathered
July 21 2018 Artist selection committee meets to review and select winning designs
Week of July 22, 2018 Selected artists will meet to review process for executing design work based upon feedback from Stakeholders and public forums.
July 23 through September 30, 2018 Murals are executed