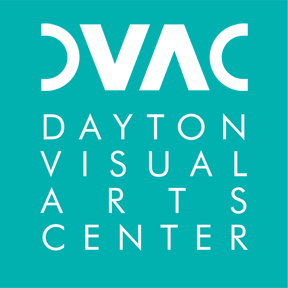 2018 Urban Art Intersections
118 N. Jefferson St.
Dayton OH 45402
Contact Email:
pmauk@daytonvisualarts.org
Call Type:
Public Art
Eligibility:
Local
State:
Ohio
Entry Deadline:
8/15/18
Application ClosedNumber of Applications Allowed:
4
REQUIREMENTS:
Media
Images - Minimum: 3, Maximum: 8
Total Media - Minimum: 3, Maximum: 8
Description
Urban Art Intersections is an effort that will continue to enliven downtown Dayton streetscapes with art. Local artists and designers are invited to submit design ideas, total size not to exceed a dimension that equals the same total surface area, for spaces identified below.
Urban Arts Intersections serves as an arts‐based civic engagement process that promotes downtown Dayton and is intended to engage audiences of all ages. It builds upon the success of recently completed public art projects. The project supports initiatives identified by the community in the Greater Downtown Dayton Plan, our city's strategic plan for attracting investment and creating a more vibrant and thriving downtown.

Artists who have demonstrated experience can opt to complete the mural themselves if approved by project organizers or a production/painting crew will be selected for the project. These artists will meet with the mural team for a design consultation and provide initial oversight on the application of paint.
Project Locations Click above in the "Site Details" for images
1. Leigh Garage: Ludlow Street between Second and Third Streets.
Large space, open to artists to decide how much to use for their design.
2. Don's Pawn Shop: 107 E Third St, side of building facing Jefferson Street. Close to the intersection of Third & Jefferson – Mural of the Paint Can is not far from this building.
3. Stage Door: 44 N. Jefferson Street, North wall facing 2nd street.
4. Oriel Studios: 131 E. Third Street – wall is facing St. Clair
Note: Applicants must complete a separate application for each location
Eligibility
Eligibility for the project is as follows:
Any amateur or professional artists or designer ages 18 and older is eligible to apply.
Artists under the age of 18 may apply if they are part of a team with at least one member that is 18 or older.
Applications must have primary residence within a 40‐mile radius of downtown Dayton.
Applications must submit a complete proposal through the CAFÉ system (callforentry.org).
Applicants may submit up to three separate designs.
Submissions can be made by individuals, groups, classes or teams.
Submissions are free and open to the public within the targeted geography.
If selected, be available for a consultation with a mural production team.
If selected, sign an agreement with project organizers.
Proposal Requirements
Complete proposals shall include:
Site location.
Confirmation whether applicant is qualified to produce and paint design.
Proposed site design – designs should be submitted as high resolution .jpg. Up to four images may be submitted from different vantage points, one of which must be rendered to scale. One submitted design must be of the design applied to the intended building/surface.
Total design size is not to exceed a dimension that equals the same total surface area
Artists proposing to execute their own work must submit a color palette with their submission.
Resume or brief biography of the artist/team's experience with references
Examples of other relevant work samples – one minimum image, six maximum

Artist statement about the design, including a description of your design vision for the project, creative approach and other relevant information (one‐page maximum)
Design Guidelines & Evaluation Criteria
The following guidelines should be considered when creating a favorable submission:
Likely To Be Considered Not Likely To Be Considered
Flat application of paint Textural/3D or anything that requires material additions to the paint
Palettes of 10 or fewer different
paint colors/shades Broad color ranges with a lot of tinting/shading
A design that can be transferred
by contract mural artist, with guidance
from the designer Design that requires the artist to apply the paint personally
Designs that can be applied within a
reasonable timeline
Excited or unexpected imagery
Builds a sense of place Corporate or institutional logos/text incorporated into the design
Proposals will be evaluated by a design selection committee on the following criteria:
Understandable by the public but stretches the imagination.
Site appropriate.
Contributes to the overall identity of downtown and represents a forward-looking vision.
Designed with consideration of public safety and accessibility.
Images which contain advertising, obscenity, profanity or content not accepted as appropriate to a public environment will not be eligible.
Artist's qualifications and strength of previous work samples.
Urban Art Committee's response to designs – feedback will be solicited on designs before the winners are selected.
Artists, both individuals or groups, affiliated with the Dayton Visual Arts Center (DVAC) are eligible to apply. No representatives affiliated with the organization will be part of the scoring process.
Artist Recognition
Artists or designers selected as a site finalist will receive one award of $750.
The selected artists or designers will be credited on all promotional materials produced by the Downtown Dayton Partnership.
The selected artists or designers will be included in events (to be determined) to present the completed designs to the community.
Project Schedule (subject to change)
August 15: Submissions due by 11:59 p.m. EST.
Week of August 26: Jury of applications.
Week of September 5: Selected artists/organizers meeting to discuss execution.
Week of October 1: Artwork application begins and continues as weather permits.
· Remaining work will be completed in Spring 2019*.
*It is possible that project organizers may select some designs for application Fall 2018 and some for Spring 2019.
Additional Questions
If you have questions regarding the project or technical questions about the online submission process should be addressed to Patrick Mauk, Gallery Manager at pmauk@daytonvisualarts.org or by calling the Dayton Visual Arts Center at (937) 224‐3822.
Print this Page
View Legal Agreement