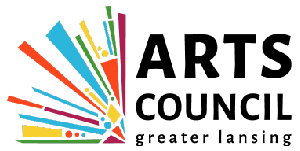 Lansing Michigan Roundabout Sculpture


1208 Turner, Lansing, MI 48906


Entry Deadline: 7/23/18
Application Closed
Number of Applications Allowed: 2


REQUIREMENTS:

Media
Images - Minimum: 1, Maximum: 10
Total Media - Minimum: 1, Maximum: 10


View Site Details



Lansing, Michigan Roundabout Sculpture
Request for Qualifications/Proposals
Submission Deadline: Monday, July 23, 2018, 11:59pm EST

The Arts Council of Greater Lansing and the Capital Region Community Foundation announce a request for qualifications/proposals (RFQP) for a new public art project. The project, a signature sculpture in partnership with the City of Lansing, will be installed in the round-about at the intersection of Washington Square and Michigan Avenue in downtown Lansing – one block in front of the State Capitol. We are seeking an innovative sculpture that will reflect the welcoming spirit of Lansing, beyond its status as the capital city.

CITY OF LANSING BACKGROUND
Lansing, Michigan is a vibrant capital city located in the heart of the Great Lakes State. Representing more than 117,000 diverse residents from all walks and backgrounds, Lansing is an emerging "big little city" that prides itself on its festivals, galleries and museums, theatres, performing arts venues and dynamic public art scene. Innovative and creative, Lansing is known for its advances in technology, design, automobile and parts manufacturing and other industries, as well as varied economic attributes such as healthcare and insurance. Lansing's downtown includes office and other state government buildings in addition to the State Capitol, and has experienced recent growth in new restaurants, retail stores and residential developments.

Its Michigan Ave. corridor runs from the State Capitol, adjacent to Lansing Community College, through the downtown districts and Eastside Neighborhood, connecting it to Michigan State University, one of the top research universities in the world. The corridor is alive with restaurants, bars and music venues and boasts several new lofts and deluxe apartment complexes.

Recognized as one of the most affordable cities in which to live, Lansing is an entrepreneurial hub, offering a rich tapestry of unique, historic neighborhoods and commercial areas. The region delivers endless opportunities for exploration and entertainment, including a 20-mile River Trail; dozens of farmers markets; numerous parks and public gardens; Potter Park Zoo; Lansing Symphony Orchestra, home of the Lansing Lugnuts, a minor league baseball team; unique eateries; coffee shops; breweries; distilleries and so much more.

ELIGIBILITY
The RFQP is open on a national level to all professional sculptors, with a preference given to artists who live or work in Ingham, Eaton and/or Clinton County. Interested artists will have demonstrated the capacity to create and install three-dimensional artworks that are innovative, unique and highly visual.

ARTWORK CRITERIA
This project, including the selected integrated artwork, will serve as a catalyst for positive economic and social change and enhanced quality of life in the downtown business and cultural district. The artwork should exemplify strong, imaginative design and content and should contribute to a visually stimulating environment that lends itself to thought and adds beauty and character to the site. (See diagram and photos below for round-about size.) A sculpture may not cause vision obstruction for vehicle traffic (approximately 15,000 cars/day.) The sculpture must be created offsite and be no larger than 12 feet high x 12 feet in circumference. The view of the sculpture must be dynamic from 360 degrees, both up close and from a distance. Due to its high visibility and easy public access, the sculpture must be fabricated with no dangerous edges or protrusions, be inaccessible for climbing and have a coating that protects it from graffiti vandalism. All media and materials will be considered and must be durable and suitable for Michigan's variable climate (including salt and ice melt.) The artist will need to work closely with the Project Steering Committee and City of Lansing staff members to further conceptualize the project, including determining preparation of the site, i.e. structural, city codes, etc., permitted placement within the right-of-way, and the method in which the work will be installed.

COMMITTEE VISION
The following words were used by committee members to describe their vision for the sculpture: Welcoming, timeless, dynamic, elegant, beautiful, strong stature, inclusive (should not represent just one characteristic of the city). Consideration will be given to art that reflects the city of Lansing and its culture.

PROJECT BUDGET
The commission budget for the sculpture is $100,000 USD. The project is a fully turn-key operation and the budget is all-inclusive of artist's fees and materials including but not limited to design; engineering; basic concrete foundation; insurance; permits; fabrication; labor; recognition signage; shipping/storage; travel, and installation. Electrical needs and landscaping expenses will be addressed through the Community Foundation.

PROJECT TIMELINE
Issue Call for Artists RFP: Tuesday, June 19, 2018
Submittal Deadline: Monday, July 23, 2018, 11:59pm EST
Proposal Review: Week of July 23, 2018
Finalists Selection and Notification: Monday, July 30, 2018
Finalists Formal Conceptual Proposals Due: Monday, August 27, 2018, 11:59pm EST
Public Input on finalists: Monday, September 17 – Friday, October 12, 11:59pm EST
City of Lansing Mayoral and Public Art Approval: Monday, October 15 – Monday, November 5, 2018
Artist(s) Selection: Monday, November 5, 2018
Artist(s) Contracting Process: November 5, 2018 – November 30, 2018
Fabrication (off site): November, 2018 – March, 2019
Project Completion, Installation and Unveiling: TBD - Estimated March 2019
PROPOSAL SUBMITTAL
Each proposal that responds to this RFQP should include the following documents (all must be submitted in pdf format through CaFÉ (www.callforentry.org):
Resume/CV of Artist
Visual documentation of similar large scale sculptures, created, designed and installed by artist
Up to three (3) preliminary sketches of artwork
Artists' statement based on preliminary sketches
Estimated budget (please provide proposed itemization for artist fee, materials, foundation, signage, etc.) and materials anticipated to be used in creation.
Landscaping solutions to enhance the sculpture. (this is not a part of the budget)
Explanation of longevity/protective coatings of artwork and maintenance.
REVIEW AND SELECTION PROCESS
In addition to the Arts Council of Greater Lansing and the Community Foundation, the City of Lansing, Downtown Lansing Inc., Lansing Economic Area Partnership and others will serve on the initial review committee to select no more than three finalists based on the proposals submitted. The selection of the finalists will be based on the following criteria:
Artist's consideration of and experience in the creation of large scale sculptures as demonstrated by visual documentation and resume.
Ability to understand sense of place and design in a context sensitive manner as demonstrated by visual documentation and artist statement in the preliminary designs.
Proposed sculpture's reflection of stated artwork criteria and committee's vision.
Willingness of the artist to consult and work with the City of Lansing to integrate the work into the site and meet any construction requirements, schedules and deadlines.
Ensure that the artwork is of a permanent nature, does not require excessive maintenance or repair costs.
FINALISTS
No more than three finalists will be invited to submit final renderings that will be shared with the public for feedback through an online platform. A $1,000 honorarium will be paid to each of the finalists for the full conceptual proposals.
The site-specific conceptual proposals should convey the artist's ideas and plans through scale designs and renderings with a statement that describes, in detail, the artwork's intent, proposed materials, installation methods, project schedule and an itemized budget. All written materials and a color rendering (to scale) must be emailed to the Arts Council of Greater Lansing by Monday, August 27, 2018, 11:59pm EST.
ARTIST'S COMMISSIONED WORK AGREEMENT
The artist will enter into a two-party Agreement between the City of Lansing and the artist to complete a transfer of ownership. The selected artist will be required to provide General Liability and other insurance as specified in the Agreement.
SUBMISSION INFORMATION
Deadline: The application, images and other required materials must be submitted electronically to www.callforentry.org by Monday, July 23, 2018, 11:59pm EST
Contact: Deborah E. Mikula, executive director, Arts Council of Greater Lansing (517) 372-4636 ext. 2 or by email at debbie@lansingarts.org
Website: www.lansingarts.org
The Arts Council of Greater Lansing, the Community Foundation and the City of Lansing reserve the right to reject any or all applications, to reissue the Call for Entries, or to terminate the selection process or project at any time without prior notice.