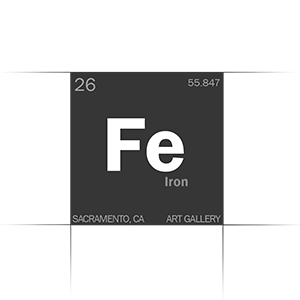 Pattern & Abstraction


Fe Gallery
1100 65th Street
Sacramento, CA 95819


Entry Deadline: 3/31/19
Days remaining to deadline: 109

REQUIREMENTS:

Media
Images - Minimum: 1, Maximum: 6
Total Media - Minimum: 1, Maximum: 6

Entry Fee (First Entry): $20.00
Media Fee (per sample over minimum): $5.00



Pattern and Abstraction(working title) at FE Gallery, Sacramento CA

Seeking artwork that has strong elements of pattern or abstraction.

In this exhibit, we intend to select abstract work with ambitious use of artistic elements-Line, space, shape, form, texture, value, and color- to create an exhibit that juxtaposes various extremes. With this goal in mind, we want to leave this theme as open as possible and allow your submissions to dictate the final direction of the show. Please, no representational works for this exhibit.

· "Gallery Pick" - USD 500 prize. - A jury of FEgallery representatives will select one artist from this show to receive a cash prize and sometimes additional publicity.

· Exhibit will run for ~2 months.

· Exhibit will include two evening receptions for opening and closing events and normal weekday hours of 9am-4pm Monday through Friday.

· Art may be listed for sale in our online store FEgallery.com and our gallery located at 1100 65th Street, Sacramento, CA 95819.

· Please email us about the artwork that may need special care (Weight over 100lbs., extremely fragile, on-site assembly required, etc.)

· Open to all mediums. USA national show, please no overseas shipping. Please, no representational work for this exhibit.

· Roughly 50 art pieces will be selected to show by our booking committee. All entering artists will be notified via email.

DATES & DEADLINES:

Café Call closes (last day to enter): March 31, 2019

Participants will be selected and notified: (roughly) April 30, 2019

Paperwork Deadline: (i.e., signed contract, artist statement, bio, IMAGES-basically all the things we use to publicize and sell your work) May 16, 2019

Art delivery: May 27-May 31, 2019

Prep and private showings: June 1- June 7, 2019

Public opening: June 8, 2019

Online store listing: June 10th, 2019

Closing reception: July 26, 2019

Art return/pick-up: July 29, 2019 - August 2, 2019 EXACT TIMES AND DAYS to be determined.